Just five years after the creation of the National Parks Conservation Association, a rising politician took over the presidency of the fledgling organization. He would later lead the nation during tumultuous times. 
NPCA has had many influential presidents, but only one created national park sites at the stroke of a pen and had one established in his honor.
Herbert Hoover was already a man of considerable influence when he was chosen as president of NPCA (then known as the National Parks Association) in 1924. A wealthy businessman who had earned public recognition for his relief work in Europe during World War I, he ran for the Republican presidential nomination in 1920. While he lost that race, he won the favor of Warren Harding, who selected him as his secretary of Commerce after Harding was elected president.
Hoover, who had also been considered for the secretary of the Interior position, was an active Commerce secretary who sought to increase the scope of his department by taking over responsibilities from his Cabinet colleagues. According to biographer William Leuchtenburg, he became known derisively as "the secretary of Commerce and under-secretary of all other departments."
From his early childhood explorations of the woods around West Branch, Iowa, and his passion for fishing, Hoover developed a strong attachment to the outdoors, so it was not out of character for him to accept the position of NPCA president while serving in his Cabinet role. (In those days, the title of NPCA president referred to the head of the board. The association's highest-ranking — and only — employee was Executive Secretary Robert Sterling Yard.)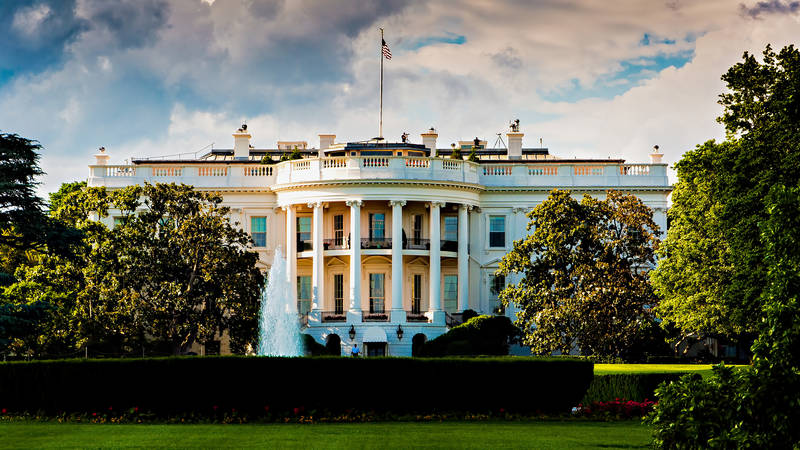 Blog Post
Of all the people who have served as U.S. president to date, only one also worked as a national park ranger. Can you name this ranger-in-chief?
See more ›
"The defense and preservation of our national parks is a most worthy effort," wrote Hoover, a friend of NPCA co-founder Stephen Mather, in a letter accepting the president position in early 1924. "Recreation grounds and natural museums are as necessary to our advancing civilization as are wheat fields and factories."
Despite his busy schedule as Commerce secretary, Hoover found the time to preside over most of the meetings of the association. NPCA's main preoccupation during Hoover's tenure was a National Conference on Outdoor Recreation convened in 1925 by President Calvin Coolidge, who had succeeded Harding after he died from a heart attack. The conference cast a light on divergences of opinion over how much to develop public lands in an era of increasing car ownership. Hoover, who supported expanding recreation opportunities, was somewhat at odds with others at NPCA, including Yard, who saw cars as a threat to the pristine character of national parks.
"The era of outdoor recreation has rushed upon us with the speed of the automobile, which brought it, and there can be no denying its pace, its power and its permanence," Yard wrote after the conference. "It swept from east to west … engulfed our National Parks, swept down our coasts, overran valleys and mountains, and now is invading desert and wilderness."
Perhaps as a result of those tensions, Hoover resigned from the NPCA presidency in November 1925. During his two terms as Commerce secretary, he secured some notable environmental achievements, including a law limiting oil pollution of coastal waters and protection of salmon fisheries in Alaska.
Seven months after Hoover took office as the country's 31st president in 1929, the stock market crashed, and he focused on mitigating the effects of the Great Depression for much of his presidency. Still, he did not forget his love for national parks. Appropriations for park operations increased 70 percent from 1929 to 1932, and the size of the National Park System expanded by 40 percent during his administration.
Stay On Top of News
Our email newsletter shares the latest on parks.
Under the authority of the Antiquities Act, the Republican president established several national monuments that are now among visitors' most beloved national parks, including Arches, Death Valley, Saguaro, Great Sand Dunes and Black Canyon of the Gunnison National Parks. Hoover also initiated construction of Skyline Drive, the scenic highway that meanders through Shenandoah National Park in Virginia, and he donated his rustic cabin, Camp Rapidan, for the creation of the park.
Fittingly, the man who did much to expand the park system was honored with his own national park site. The Herbert Hoover National Historic Site was established in Hoover's hometown of West Branch, Iowa, in 1965, one year after the former president's death at the age of 90.
About the author
Nicolas Brulliard

Senior Editor

Nicolas is a journalist and former geologist who joined NPCA in November 2015. He writes and edits online content for NPCA and serves as senior editor of National Parks magazine.