Rangers describe the despair of watching national parks sustain preventable long-term damage, as well as the terrible effects the historic standoff has had on morale.
The partial government shutdown is over, but some of the damage national parks sustained during the 35-day standoff will last long into the future.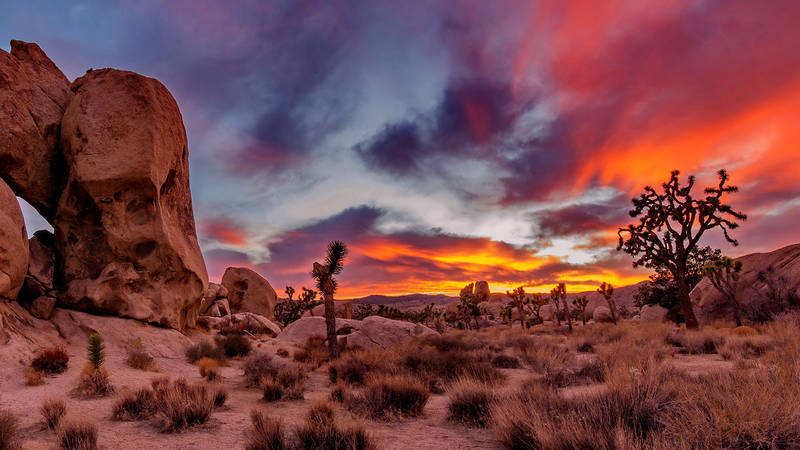 Press Release
Acting Interior Secretary Bernhardt is violating the law, and we implore the Inspector General to investigate this matter before our parks, visitors, local communities and wildlife suffer any longer.
See more ›
During the shutdown, the Trump administration directed National Park Service staff to keep most parks open to visitors despite the agency having only a skeleton crew of "essential staff" on duty to protect them. This decision, which violates at least four federal laws, led to alarming reports of illegal activity and destruction across the country. During the shutdown, park visitors killed trees, harrassed wildlife, drove off-road vehicles over sensitive ecosystems, vandalized buildings, destroyed historic artifacts and dumped tons of trash on some of America's most beloved lands, among other crimes.
Now, the former chief ranger at one landmark park is willing to go on record confirming what NPCA staff have feared — that rangers tried to take measures to protect national parks but were ordered to leave them largely unprotected.
"What I feel I was asked to do in those last days was wrong," said Karen McKinlay-Jones, a staff member with 35 years of National Park Service experience who retired as the chief law enforcement ranger for Death Valley National Park on December 31, 10 days into the shutdown. She worked without pay on the park's management team until her retirement date, and during that time, she was forced by upper management to go against the best practices her team had developed specifically to prepare for such an event.
Her management team's contingency plan was based on the staff's experiences during the two previous shutdowns as well as decades of hands-on park knowledge. Part of that plan involved closing campgrounds and informing visitors they would need to leave. But mid-morning on December 24, the day team members were ready to implement the plan, they received a call from upper management ordering them to keep the park and its campgrounds open but close the restrooms.
"We argued and argued and said, you cannot keep a campground open and close the restrooms. You just can't do it," said McKinlay-Jones. Still, staff were instructed to keep the park accessible without visitor services or adequate staffing to educate people and protect the resources.
"We started having damage and we started having human waste issues," she said. "Everything that we told them would happen started happening."
Some of the damage is irreversible. "We have a historic site that somebody drove off-road and drove through. There are also some archaeological remains there as well, ruins that were driven over," she said. "This was not in a backcountry area. This was right near a visitor center."
The waste management problems quickly led to wildlife management problems, as the enormous quantities of trash throughout the park attracted animals such as coyotes, bobcats and foxes to populated areas of the park. As park wildlife drew nearer to visitors, associating them with food, people began feeding trash directly to the animals, further habituating them to humans. When animals learn to approach people, it can lead to aggressive behaviors and fatal conflicts for both.
Meanwhile, as the situation worsened, staff had their hands tied on what they could and could not do.
When the federal government shuts down, agencies must operate in accordance with the Antideficiency Act (ADA), a law that prohibits staff from incurring debts that the government has not appropriated money to pay, except in limited circumstances — generally to allow for public safety and health.
"I feel I was directed to do things that were in clear violation of the ADA," said McKinlay-Jones. "I just can't see how we leave places 'accessible' without incurring costs that aren't covered. … It felt slimy, deceitful, and I feel that some of the directions were in clear violation of ethics rules."
Not all park sites experienced damage as extreme as Death Valley's. About a third were closed altogether, and many were snowed in and largely inaccessible. But the situation McKinlay-Jones experienced was not unique. Reporters covered numerous accounts of human feces and garbage littering public lands. Alex Zablocki, executive director of the Jamaica Bay-Rockaway Parks Conservancy, told NPCA about a similar experience at Gateway National Park in New York and New Jersey. "All these areas have seen virtually no services from the National Park Service," he said. "Trash has piled up. Bathrooms have been closed. The park is not being maintained as it should be."
At first, McKinlay-Jones reports that staff were directed to keep parks open but not monitor them for law and safety violations unless someone specifically reported a concern, so as not to violate the ADA. "I think you can understand the conflict there," she said. "By the time we know about it, it's too late and the damage is done."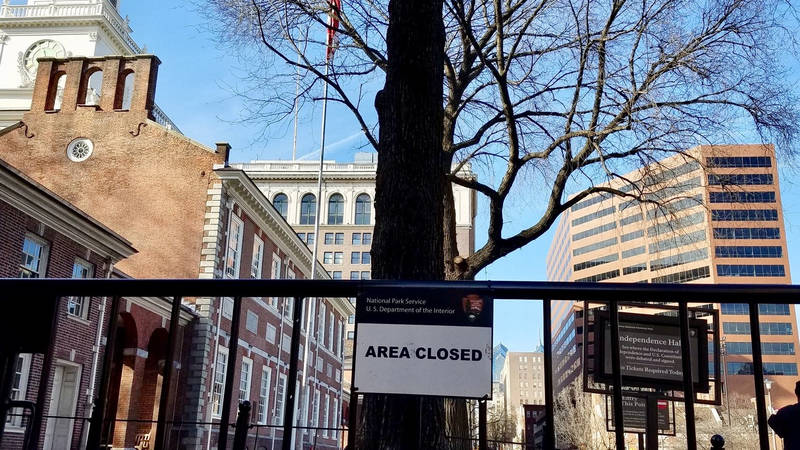 Press Release
Diverting this money will dig our parks into an even bigger financial hole.
See more ›
At Death Valley, direction from management eventually changed, according to McKinlay-Jones, and staff were told to use money collected from past entrance and recreational fees to pay for cleanup costs — funds that the park had already been planning to use toward a major renovation project. By using the money to keep the park open, the Department of the Interior not only forced the park to delay needed maintenance work, it violated the federal law governing the use of those fees, known as the Federal Lands Recreation Enhancement Act. The law states six specific purposes the funds can be used for — it cannot be used as a general purpose operating fund as it was during the shutdown.
Staff were also not permitted to post the deteriorating condition of the park on social media to warn people of what they might encounter. After sharing photos of trash and human waste, staff were ordered by upper management to remove the post immediately.
Watching the abuse of park resources, not being able to proactively protect the park, concealing problems from the public, and living indefinitely without pay took a serious toll on morale.
"I have had personal contact with multiple employees who have worked for me in the past who are disillusioned and despondent," said McKinlay-Jones. "They're seriously thinking of leaving the service — first, because they can't afford to not get paid, and second, what they are being asked to do isn't what they signed up for. … Because we don't get paid a lot. It is a passion. You are not doing it for the money. You're doing it because you care about people and you care about resources. You're doing it because you're service-oriented. To feel like somebody is basically saying what you value has no meaning — because that's what it feels like — then why do it?"
Sharon Stiteler, a ranger for the Mississippi National River and Recreation Area in Minnesota, echoed similar concerns about the impact to her own morale during the shutdown — the fourth of her career — in a recent Washington Post column. "Some think that a government shutdown means federal employees get to party down with a paid holiday," Stiteler wrote. "But I've never taken a vacation under such maddening uncertainty. … None of us took our jobs to get rich. We are public servants, who love what we do. We are incredibly frustrated that we can't do a fair day's work for a fair day's pay."
Stay On Top of News
Our email newsletter shares the latest on parks.
Another Park Service staff member, who was so concerned about retaliation, he did not want NPCA to mention his name or the state where he works, shared similar concerns about the longer-term effects the shutdown could have on staffing. "We believe strongly in this mission, and we want to get back to serving the nation," he said. "I'm greatly concerned about the impacts this has on staff morale and our ability as an agency to retain and attract the strongest work force, now and in the future."
What has been hardest for McKinlay-Jones, however, has been the broader cultural attitudes of disrespect, not just toward the Park Service, but toward government workers in general.
"There is this inherent distrust of federal employees. That somehow we are, I don't know, evil? That we don't have the public's best interest in mind? That cannot be further from the truth. … Whatever their job is, they are doing it because they believe in the service they are providing," said McKinlay-Jones. "I don't know how we heal from that as a nation. … And that to me is probably the worst thing about this whole situation. Unfortunately, the people that have the power right now just don't get it."
About the author
Jennifer Errick

Managing Editor of Online Communications

Jennifer co-produces NPCA's award-winning podcast, The Secret Lives of Parks, writes and edits a wide variety of online content, and manages NPCA's style guide.