We need an EPA administrator who will fulfill the agency's mission to protect the environment — not one who actively undermines our public health and the health of our national parks.
Earlier this month, President Trump nominated Andrew Wheeler to head the Environmental Protection Agency. Wheeler has been serving as acting administrator of the agency since former EPA Administrator Scott Pruitt resigned amid multiple ethics controversies in July 2018. Senate confirmation hearings proceeded despite the partial government shutdown, which has effectively closed the agency and furloughed more than 13,000 of its employees.
Wheeler's record as EPA acting administrator shows that he is hostile to the mission of the agency and a threat to the nation's environmental and public health. The former coal lobbyist has aggressively continued Pruitt's agenda to undermine the EPA's duty to safeguard the environment, particularly when it comes to clean air and climate policies. NPCA vehemently opposes his nomination to lead the agency.
Here are six reasons Wheeler is bad for parks and unfit to lead the EPA.
1. Wheeler is undermining solutions to climate change. Climate change is one of the most serious threats facing America's national parks and the planet, yet the EPA under Wheeler is gutting critical rules necessary to curb climate pollution. Wheeler continues to take actions to kill the Clean Power Plan, a roadmap established in 2015 that set America's first limits on carbon pollution from power plants. Wheeler has proposed replacing this policy with the "Affordable Clean Energy" rule, a program that would increase pollution from the power sector and undermine the Clean Air Act. EPA's own analysis indicates that by 2030, Wheeler's plan could result in as many as 1,600 more early deaths every year as compared to the Clean Power Plan.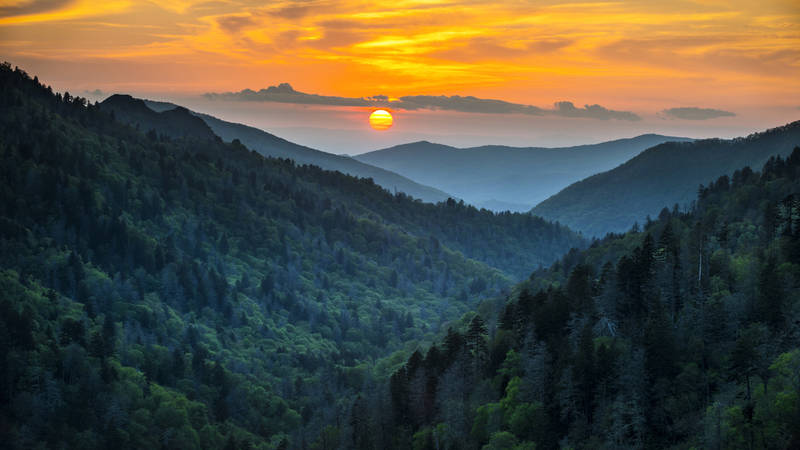 Press Release
This replacement rule prioritizes interests of polluters over the future of our public lands and public health.
See more ›
Furthermore, Wheeler has proposed significantly weakening carbon pollution standards for new coal-fired power plants, a step that would allow energy companies to build new coal plants without mitigating their enormous climate pollution levels. He has also proposed weakening national standards for pollution from oil and gas development, including methane and volatile organic compounds, despite overwhelming public support to control and profit from this wasted gas from industrial operations. Methane is a highly potent greenhouse gas that worsens climate change. Wheeler's proposal would increase harmful methane pollution from new and modified oil and gas facilities by more than 40 percent.
2. Wheeler is taking sound science out of air quality standards and the rulemaking process. Last spring, the EPA, under Pruitt, proposed a policy it claimed would "strengthen the transparency of EPA in regulatory science." In reality, the rule is an ill-defined and poorly justified plan to remove key scientific data from decisions designed to protect human health and the environment. EPA's scientific research and risk assessments are used by a number of agencies, including the National Park Service. If the EPA limits consideration of key peer-reviewed science in developing rules to protect health and the environment, it would likely result in weaker air and climate protections, hampering the ability of federal land managers including Park Service staff to adequately protect our nation's unique and irreplaceable natural and cultural resources.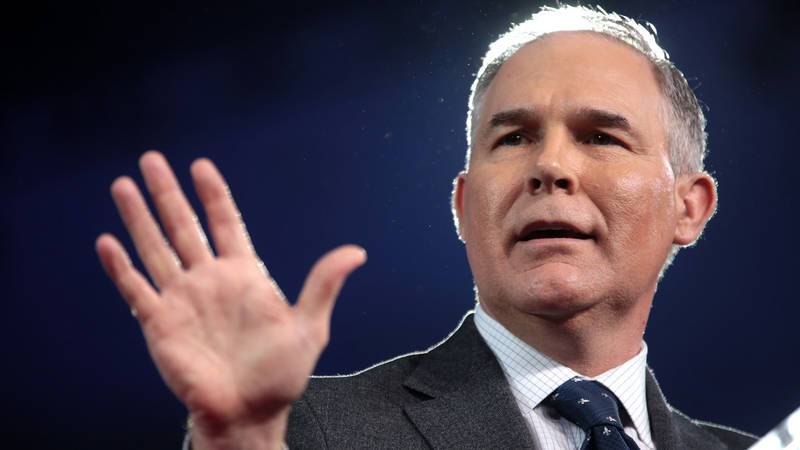 Blog Post
An open letter to embattled EPA Administrator Scott Pruitt
See more ›
In addition, Wheeler carried through on a Pruitt promise to weaken scientific integrity by alarmingly removing scientists from key air quality advisory committees and review panels, disbanding some panels altogether, replacing scientists on boards with state and industry representatives, and rushing the scientific review process to determine safe levels of air pollution for people and ecosystems. For example, the EPA typically takes three years to review particulate matter and ozone standards, carefully assessing the science and making well-informed decisions, as required by law. Now, Wheeler is rushing the timelines for advisory committees that lack scientific representation, threatening the quality, credibility and integrity of the agency's air quality standards.
3. Under Wheeler's direction, EPA is dismantling air pollution safeguards that protect national parks. Two clear examples include EPA's recently issued guidance on the Regional Haze Rule, the program specifically intended to clean up hazy skies and harmful air pollution from national parks and other protected natural areas. Disguised as "cooperative federalism," these non-binding but directive adjustments open doors for states to ignore controllable air pollution by shifting blame for air quality degradation to other sources of pollution, such as wildfires and international emissions. Passing the buck to other countries to release U.S. polluters from accountability is an unacceptable loophole that will result in dirtier air in our national parks.
Wheeler has also stated intentions to "streamline" the process for state haze plans, a likely signal for fewer public hearings, shorter comment periods and the overall prioritizing of the fossil fuel industry's interests. These actions could needlessly threaten park waters, wildlife and landscapes and forever change how people experience these places. This longstanding rule has improved the air in national parks for over a decade, and weakening it is a clear threat to protected lands.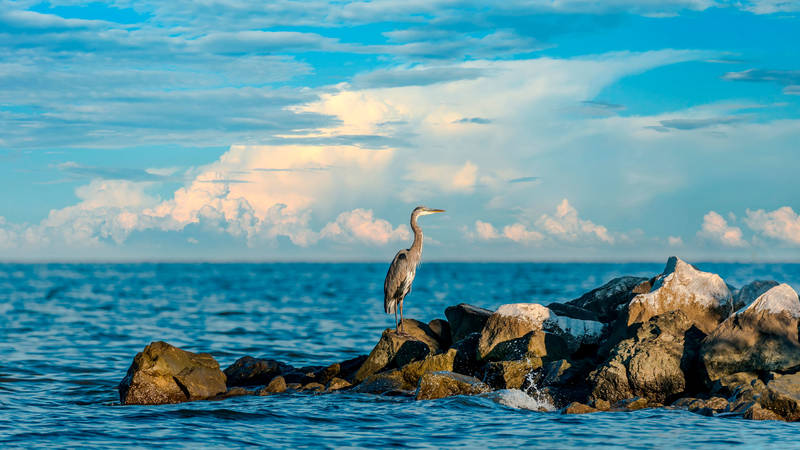 NPCA at Work
Clean water is a basic need. With two-thirds of national park waters impaired and many communities living with unsafe drinking water, we need more protections for our waterways, not less.…
See more ›
4. Wheeler supports cutting water protections. Last month, under Wheeler's leadership, the EPA and Army Corps of Engineers announced their intention to replace the 2015 Clean Water Rule. Wheeler's proposal would significantly weaken or eliminate clean water protections, threatening drinking water for communities and national park waterways across the country and inevitably impacting the rest of the water we all depend on. The Park Service oversees thousands of miles of waterways and coasts throughout the country, from trout streams in Yellowstone to wetlands in the Everglades. For more than 20 years, national park visitors have consistently ranked water quality and water access as two of the things they value most when visiting national parks. Quite simply, we need more, not fewer, protections for clean water.
5. Rather than invest in cleaner technologies, Wheeler is standing in the way of progress toward cleaner air. The EPA, under Wheeler's leadership, has proposed delaying implementation of life-saving pollution standards for wood smoke — the first updates to these standards in 27 years. Once fully in place, the standards will result in a nearly 70 percent reduction in fine particles and volatile organic compounds from woodstoves, both of which contribute to haze, and a 62 percent reduction in carbon monoxide — saving hundreds of lives every year. Many communities that rely heavily on woodstoves are located near national parks, degrading air quality in some areas that are mandated by law to have the highest level of air protection in the nation.
Wheeler also proposed a dramatic weakening of automobile emissions standards, which would result in 6 billion of tons more climate-warming pollution in the atmosphere by 2025. A recent exposé uncovered the huge role the oil industry has played in pushing this senseless rollback, while automakers like Honda and Ford have publicly opposed the move.
Stay On Top of News
Our email newsletter shares the latest on parks.
6. Wheeler has proposed reversing mercury and air toxin standards for coal-fired power plants — protections critical to public health, wildlife and ecosystems. The protections have been in place for years, and Wheeler's move is an extreme step opposed by labor leaders, the power sector industry, members of Congress from both parties, health organizations and many others.
As acting administrator, Wheeler served as an extension of the fossil fuel industry, prioritizing the sector's profits over clean air and a stable climate. If we value the health of our public lands, not to mention the health of our families and communities, we must not confirm an agency administrator who is working to dismantle some of the most basic protections for our national parks and our environment.
We need an EPA administrator who will honor the role of the agency — not one who actively undermines it. Wheeler has left no doubt, he is not that person.
About the author
Ulla-Britt Reeves

Campaign Director, Clean Air Program

Ulla serves as NPCA's Senior Advocacy Manager in the Clean Air Program working across the country to galvanize support to defend and support clean air and climate rules to protect national parks.