Dismantling the Clean Water Rule would put people and parks at serious risk.
The Trump administration is working to rewrite the Clean Water Rule, a federal regulation that clarifies which waters are protected under the Clean Water Act. If the administration repeals the rule, it could eliminate protections for 60 percent of the rivers, lakes and streams that are covered under the rule today, threatening drinking water for millions of Americans.
NPCA strongly opposes this repeal, which could lead to weaker protections on numerous bodies of water that are essential to the health of our parks and communities. There is simply no reason to put these vital resources at risk.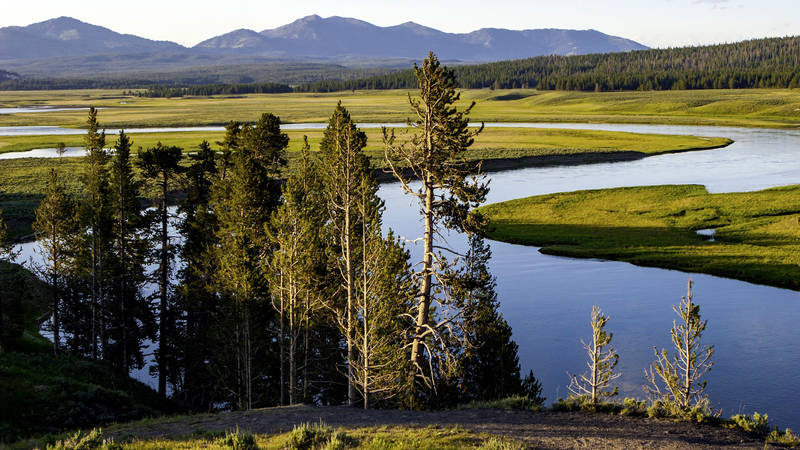 Press Release
The administration's rollback of clean water protections is a devasting blow to our national parks and surrounding communities. 
See more ›
The health of America's national parks depends upon the health of the waters that surround and flow through them. The Environmental Protection Agency and Army Corps of Engineers issued the Clean Water Rule (sometimes referred to as the Waters of the United States rule) in 2015 to better protect the streams, wetlands, lakes and rivers that people and parks depend on.
We cannot allow pollution from mining, manufacturing and industrial agriculture to flow into small waterways, harming the water we all depend on for drinking, fishing and swimming. President Trump should not waste time and taxpayer money to eliminate commonsense protections that ensure clean water for our families, communities, wildlife and national parks.
What the Clean Water Rule Does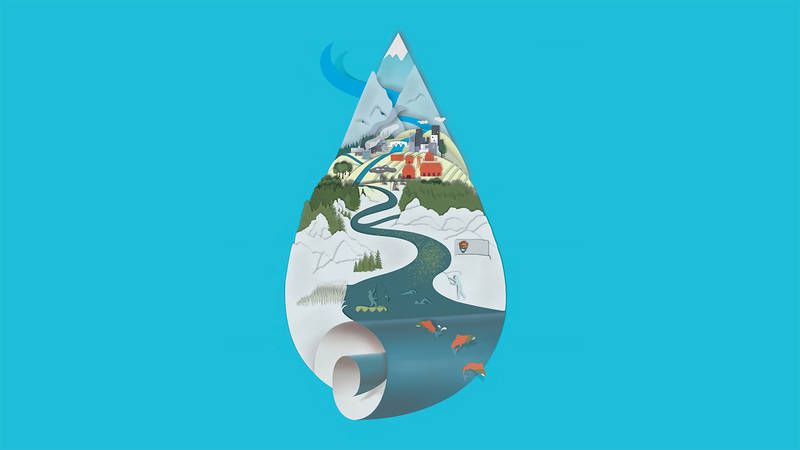 Infographic
The administration wants to take us back five decades in our water cleanup efforts.
See more ›
Provides clear and predictable protections for many streams, wetlands and other waterways by providing better guidance to federal and state regulators about what is and is not protected, which helps streamline the permitting process.
Reiterates existing exemptions for farming, forestry, mining and other land use activities, and very explicitly for the first time excludes many ditches, ponds and other upland water features important for farming and forestry.
Restores safeguards and protects streams, wetlands and other waters nationwide by providing clear science-based and legal framework for determining waterways that are protected by the Clean Water Act.
What the Clean Water Rule Does Not Do
Cover any new types of waters that have not historically been covered under the Clean Water Act, such as groundwater.
Expand coverage to any new ditches. In fact, upland drainage ditches with less than perennial water flow are explicitly excluded.
Cover any artificial lakes, ponds, and artificial ornamental waters in upland areas or water-filled depressions created as a result of construction activity. These areas are explicitly exempted by the rule.
Cover agricultural practices exempt under current law. The most common farming and ranching practices, including plowing, cultivating, seeding, minor drainage, and harvesting for the production of food, fiber and forest products, are exempt under the Clean Water Act and that exemption is reiterated in the rule.
Clean water is essential for all people and vital for our national parks. NPCA will continue to defend this important federal rule and call on the administration and Congress to maintain the highest level of protection for our nation's waters.
Effort-to-date
Urge the Senate to support the final Clean Water Rule

Oct 2015

1,962 letters sent

More than 12,000 Comments

Sep 2017

Our supporters let the U.S. EPA know they choose safe, clean water over polluted waterways!

More than 18,000 Letters Sent

Jan 2020

Our supporters told the EPA they don't support its proposal to weaken protections for waterways in national parks and communities.
Sign Up
Get Action Alerts
Want national parks in your inbox? Sign up for NPCA email updates to receive news, features, and opportunities to make a difference! You can unsubscribe at any time.