It's unrealistic and dangerous to think that parks can remain open with only a skeleton crew and continue with business as usual. 
UPDATE: On Friday, December 21, 2018, at midnight multiple government agencies shut down after President Trump and Congress were unable to reach an agreement to fund the federal government. The National Park Service has been directed by the administration to remain "as accessible as possible," leaving nearly one-third of our more than 400 national parks closed, with the remaining two-thirds partially open. This budget impasse undermines protection for our most treasured natural and cultural resources and threatens many local economies that depend on our parks.
BACKGROUND: Today, President Trump and House leadership rejected a Senate-passed spending bill that would fund the federal government through February 8, 2019. President Trump has refused to sign this budget extension unless it includes his desired border security funding. Discussions continue between Congress and the White House to avoid a government shutdown. The federal budget will expire at midnight on Friday, December 21, 2018.
Statement by Theresa Pierno, President and CEO for National Parks Conservation Association
"It's deeply concerning that less than a year later, our national parks are once dealing with closures due to a partial government shutdown. The Trump administration has again left some parks partially open and without adequate staff, putting our nation's most treasured places and millions of visitors in harm's way. It's unrealistic and dangerous to think that parks can remain open with only a skeleton crew and continue with business as usual. Rather than jeopardizing our parks' resources, wildlife, visitors and staff, the administration and Congress must finalize a budget and keep our national parks fully up and running.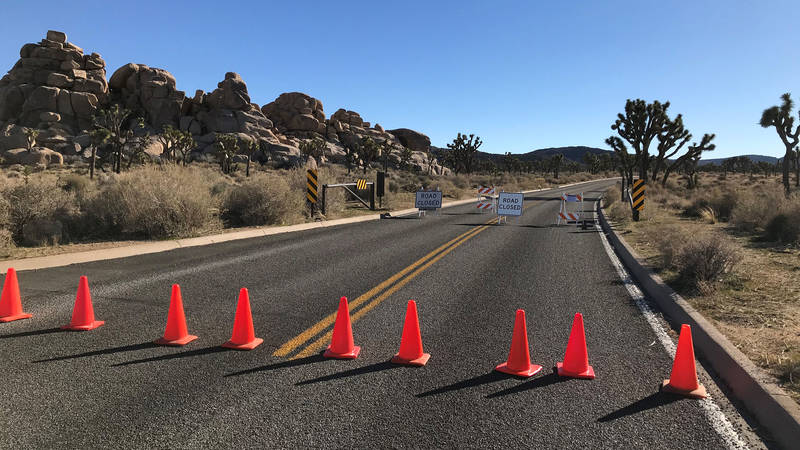 Blog Post
The longest government shutdown in U.S. history furloughed hundreds of thousands of federal employees, including National Park Service personnel, and left many of America's public lands ungated and largely…
See more ›
"We've seen the kinds of unnecessary damage to our natural resources and wildlife that can occur when park staff are limited due to a shutdown. During the last shutdown in January, a pregnant elk was killed in Zion, tourists in Yellowstone drove snowmobiles dangerously close to Old Faithful geyser, and roads leading into and around Rocky Mountain were impassable. The administration has taken the same approach they did during the last shutdown, leaving gates at nearly two-thirds of our national parks and monuments open, despite the inability to provide adequate staff to safeguard both visitors and irreplaceable park resources. Park rangers are on the front lines, defending what makes our country special. They want to serve visitors and provide the best experience possible but are already demoralized by understaffing and inadequate funding. Sending thousands of park staff home without pay during the holiday season only adds insult to injury.
"Visitors from around the world who have planned their trips to our national parks months in advance will be disappointed when they arrive at parks only to find closed visitor centers, locked restrooms and unplowed roads. Local businesses and park concessioners also face the possibility of having to re-route passengers to other tours or cancel excursions altogether, threatening $18 million in economic activity that our national parks support on average each day during the month of December.
"Rather than insisting on funding a wall that would threaten families, wildlife and public lands on our border, President Trump must work with Congress to ensure that border security efforts leave our parks and communities intact."
###
About National Parks Conservation Association: Since 1919, the nonpartisan National Parks Conservation Association has been the leading voice in safeguarding our national parks. NPCA and its more than 1.3 million members and supporters work together to protect and preserve our nation's most iconic and inspirational places for future generations. For more information, visit www.npca.org.
For Media Inquiries
Associate Director, Communications