As Ryan Zinke steps down from his post overseeing public lands, NPCA's president and CEO shares her priorities for his successor.
President Theodore Roosevelt, the father of the conservation movement, once stated, "The nation behaves well if it treats the natural resources as assets which it must turn over to the next generation increased and not impaired in value." For decades, Roosevelt's words have set the tone for our nation's conservation agenda and the Department of the Interior's approach to protecting our public lands.
Unfortunately, former Interior Secretary Ryan Zinke took a more damaging trajectory over the past two years, taking the power away from the people and tipping the balance in favor of industry. From staff upheaval to carving up our national monuments for special interests to fast-tracking oil and gas leasing processes in some of America's last truly wild places, this administration has shown a clear pattern of overprioritizing private interests to the detriment of our natural resources and cultural heritage. Zinke's decisions not only negatively affected our public lands and wildlife, but will have long-term impacts for our air, water and climate.
Despite these setbacks, the next Interior secretary has an opportunity to put the agency back on track, the way Roosevelt envisioned, and the way Americans expect.
An effective Interior secretary is one who demonstrates a commitment to preserving the integrity of America's public lands and their history and culture, and who stands up for what is right in the face of political and industry pressures. The next secretary will undertake this great endeavor during a tumultuous time for our national parks and public lands. From the threat of climate change to encroaching development to nearly $12 billion in needed repairs, the future of our national parks is in jeopardy.
The next secretary must use the power of this position to address these issues head-on.
That means putting our nation's history, natural spaces and public health above private interests and personal gain. The American people deserve a leader who respects those who have dedicated their careers to protecting public lands and who is committed to working with tribes, local communities, conservation groups and the public to ensure that our nation's most treasured places are managed responsibly and preserved for our children and grandchildren.
In that spirit, here are eight priorities in our "wish list" for the next secretary.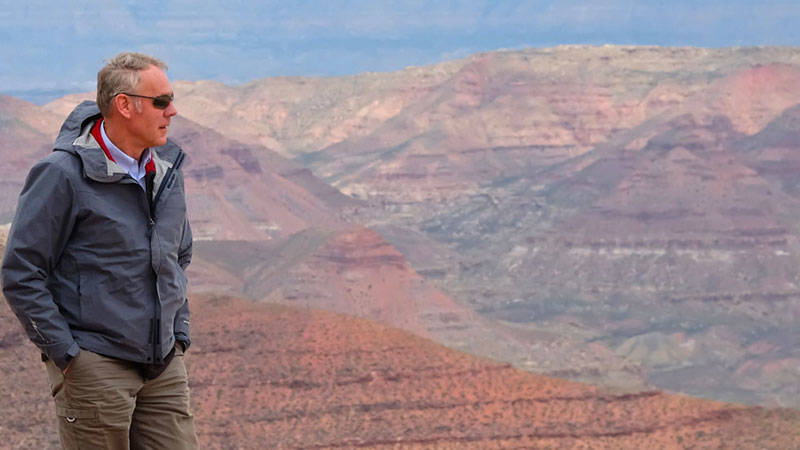 Press Release
For months, we have had concerns about Ryan Zinke's decisions that harm national parks, their wildlife and our cultural and natural resources.
See more ›
1. Ensure the continued protection of national parks, national monuments, national wildlife refuges, recreation areas and many other lands for present and future generations.
2. Implement laws and policies that keep national park air and water clean and healthy for visitors and local communities.
3. Preserve America's expansive and evolving story by enhancing programs, inventorying artifacts and improving interpretation to ensure our national park system encompasses the breadth and depth of the American experience.
4. Advance policies that protect lands adjacent to parks, which are also critical to the health and integrity of park resources — including those that safeguard our parks from inappropriate oil and gas development.
5. Reinstate the use of science in the management of national park lands and address the ongoing impacts of climate change.
6. Instill confidence in and support DOI staff, who have dedicated their lives to serving and protecting America's public lands.
7. Work with Congress to increase funding for the operation of our national parks and address the multi-billion-dollar backlog of repair maintenance needs across the system.
8. Ensure national parks continue to be safe havens for wildlife, protecting animals from egregious hunting practices and providing endangered species the time and resources they need to recover.
Stay On Top of News
Our email newsletter shares the latest on parks.
The Interior secretary is a position heavy with stewardship responsibilities, overseeing nearly 500 million acres of federal lands and more than 1.5 billion acres of offshore waters. For nearly 160 years, the Department of the Interior has managed and protected our nation's most treasured resources and our cultural heritage for the benefit and enjoyment of the American people.
The Senate will be responsible for voting in the next Interior Secretary. Lawmakers must ensure new leadership will put national parks and public lands back on the right track. Our nation's most inspirational and iconic places depend on it.
About the author
Theresa Pierno

President and CEO

Theresa Pierno is President and CEO of the National Parks Conservation Association. She joined NPCA in 2004 after a distinguished career in public service and natural resource protection, and has helped to solidify the organization's role as the voice of America's national parks.