Summer 2018
Birds on the Battlefield
As green space shrinks and suburbs expand, a growing number of wildlife seekers are heading to historic parks for their nature fix.
On September 17, 1862, during what became known as the Battle of Antietam, Union troops needed to cross Antietam Creek to flank the Confederate Army. Union Maj. Gen. Ambrose Burnside had orders to take a stone bridge crossing the creek, even though it meant his forces would be wide open to Confederate fire from troops entrenched on high bluffs on the far side. The hours-long battle was expectedly fierce, and more than 500 of Burnside's troops were killed or wounded in the attack. More than 20,000 others on both sides died, were injured or went missing elsewhere on the battlefield that day, making the Battle of Antietam the bloodiest single-day battle in American history. 
On a spring day several years ago, I and a dozen others stood in appreciative silence on the very same bridge, painstakingly restored to its 1862 appearance by the National Park Service and now known as Burnside Bridge. The subject of our admiration at that moment was not battlefield heroes, however, but a living spectacle: a flock of small cliff swallows fluttering on the muddy bank of the creek. I was leading a birding walk for the Potomac Audubon Society, and my group marveled as the cloud of swallows darted between the bank and their nests on the underside of the bridge. 
Visitors to historical and cultural national parks should not be afraid to stop and smell the flowers or lift their binoculars once in a while. In addition to preserving important parts of American history, many national battlefields, national monuments and national historic sites protect large areas of land, along with the plants and animals that live there. Appreciating the natural aspects of these parks can enrich a visitor's understanding of historical events by providing a living context and connection to earlier times. As the Antietam battle unfolded, ancestors of the same cliff swallows we watched at Burnside Bridge had likely just finished their own nesting season and were heading toward South America. 
An inveterate birder, I always am scanning the skies, whether I'm looking out a glazed window or visiting prehistoric ruins. I've watched red-headed woodpeckers at Gettysburg National Military Park in Pennsylvania, ruby-throated hummingbirds at Thomas Stone National Historic Site in Maryland, and Chihuahuan ravens at Texas' Fort Davis National Historic Site. I saw my first gray flycatcher at Chaco Culture National Historical Park in New Mexico, sallying among ruins at Pueblo Bonito, and my first pinyon jays near preserved pueblos at Mesa Verde National Park in Colorado.
Historical or cultural parks increasingly have become major draws for nature lovers due in part to a reality of modern living: These parks are often bastions of green space in otherwise developed landscapes. Kennesaw Mountain National Battlefield Park, the site of an 1864 attack by Union Maj. Gen. William T. Sherman, has become one of the Atlanta region's most popular birding destinations largely because it protects nearly 3,000 acres of woods in a densely populated county. Similarly, the mandate to maintain historical conditions on the grounds of national battlefields in the mid-Atlantic, such as Manassas and Monocacy, means that the parks also host grasshopper sparrows, eastern meadowlarks and other grassland birds that are losing habitat to suburban growth.
WAR WHISKERS
Burnside's legacy extended well beyond the battlefield: Sideburns (previously called "burnsides") were named after the general, who was known for the thick patches of facial hair that covered his cheeks.
Visitors have always been able to enjoy battlefield parks in any way they saw fit as long as they respected the sites and other visitors, but there used to be little institutional focus on anything outside the traditional history, said Maria Burks, who was the superintendent of Fredericksburg and Spotsylvania County Battlefields Memorial National Military Park in Virginia in the early 1990s. "It tended to be a particularly conservative group of military enthusiasts running those parks, concerned all about the valor of the battlefield and specific maneuvers," said Burks, who worked for the Park Service for 39 years.
That single-mindedness is changing. Manassas National Battlefield Park Superintendent Brandon Bies admits he's more of a history guy than a nature guy but said he's proud of the efforts he and his staff have taken to protect and restore wildlife habitat at the park. For example, Manassas has planted native warm-season grasses across thousands of acres of battlefield and partnered with the National Bobwhite Conservation Initiative to provide grassland habitat for the declining northern bobwhite quail. That work is helping the park expand its reach: Although he doesn't officially collect numbers, Bies said that wildlife watchers are one of the quickest-growing groups of park visitors. "It doesn't matter what draws them here," he said. "I know that once people get here, they'll learn about the history and fall in love with the park."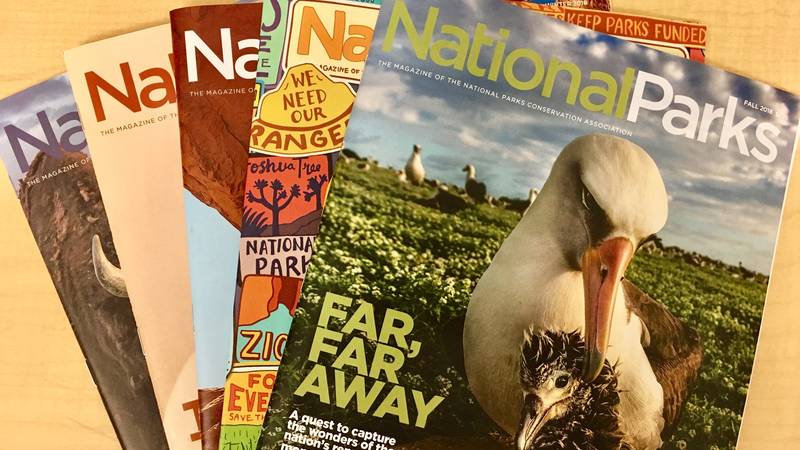 Subscribe to
You can read this and other stories about history, nature, culture, art, conservation, travel, science and more in National Parks magazine. Your tax-deductible membership donation of $25 or more entitles…
See more ›
Parks across the country are following suit. More and more historical and cultural sites advertise bird walks, from Valley Forge in Pennsylvania to Tumacacori in Arizona. Adams National Historical Park in Massachusetts is helping bees, butterflies and other insects by planting wildflower beds and maintaining a historic garden as part of its work with the National Pollinator Initiative. Visitors to Cabrillo National Monument can learn about the history of Spanish exploration while watching gray whales migrate along the California coast.
My group identified a total of 56 different bird species that morning at the Burnside Bridge, including three warbler species — yellow, blackpoll and chestnut-sided — in the famous Burnside Sycamore at the base of the bridge. The tree, now massive, was present during the battle, though just a sapling. Standing in the tree's shadow and watching the warblers flit through its branches, I thought about how soldiers might have watched those same species in the hours before battle more than 150 years ago. They would have heard the crows and the blue jays calling overhead, as we did, and marched through the same stands of box elder and hackberry. I closed my eyes to listen to the rustle of leaves and the bird calls, and I felt transported. 
About the author
Nicholas Lund

Former Senior Manager, Landscape Conservation Program

Nick is a conservationist and nature writer. He is the author of several forthcoming books, including the American Birding Association Field Guide to the Birds of Maine (2022) and "The Ultimate Biography of Earth" (2022). His writing on birds and nature has appeared in Audubon magazine, Slate.com, The Washington Post, The Maine Sportsman, The Portland Phoenix and Down East magazine, among others.