Winter 2018
The Octogenarian and the Monolith
At 87, Robert Kelman is the oldest person to climb Devils Tower.
Robert Kelman first tried rock climbing in 1971. He thought it was unwise to do something so dangerous, but his son, then 12, had pushed to go, so he signed them both up for a weeklong class in Banff National Park in the Canadian Rockies.
Climbing, as it turns out, didn't grab his son, but Kelman was hooked. He loved being outside. He loved the athletic challenge, and as a mathematician, he appreciated the analytical, technical aspect of the sport. He climbed when he could while he was a Colorado State University professor, and then with more frequency after he retired. He continued to climb after he fell and fractured four vertebrae at a climbing gym in 2007. He climbed after he turned 80, and though he had to take a break, he kept climbing after he had open-heart surgery in 2015 to replace an aortic valve.
Then on Sept. 11, Kelman climbed his way into the sport's history: He scaled Devils Tower and at 87, became the oldest person to ascend the strange, beautiful monolith that shoots up out of the prairie in northeastern Wyoming. The previous record-holder was an 83-year-old who had climbed the 867-foot rock formation in 2012.
"It was a very hot day, in the mid-90s. That made the climb more difficult, but I'm in good shape for my age," said Kelman, who has a penchant for understatement. "I was very careful, I paced myself, and it went."
Just a few days later, a climbing magazine ran a story, and a ranger at Devils Tower National Monument posted a Facebook photo of Kelman atop the tower in a Superman T-shirt ("Goodness," someone commented, "it's straight up"). Pretty soon the local Colorado papers and a CBS affiliate showed up, and Googling Kelman's name now turns up dozens of articles from around the world.
"I wouldn't say it went viral, but it certainly is more attention than I ever imagined," said Kelman, a father of four and grandfather of six. He shrugged off the hubbub: "It won't last," he said. Maybe not, but even a short-lived spotlight is valuable, said his wife, Mary Kelman, who watched his ascent from the base of the monument. "It's a good thing to get older people out there in the forefront so people can see that," she said. "Goals are not just for younger people."
This particular goal has been in the works for a while. After the heart surgery, Kelman couldn't so much as lift a pan. But while he was recovering, he decided to set a climbing goal for himself. He wanted a well-known spot, and Devils Tower — one of the most famous places to climb in North America — fit the bill. "When you see it, it's hard to believe it's natural and wasn't manmade," he said. "It's so iconic." He had climbed the tower around a dozen times before, but that was years back, and as Kelman put it, "it's different when you are 67 and 87."
Little by little, Kelman's strength returned. After a year off, he started climbing again. He lifted weights, occasionally wore a 50-pound backpack while practicing and tested different shoes to see what would work best on Devils Tower's cracks.
Greg German, who helped Kelman train, said the first time they went out, he was taken aback. "I thought, 'Wow, an elderly client,'" German said. "I treated him with kid gloves. But now I'm really comfortable with him. He's quite tough."
Kelman's first postsurgery attempt at Devils Tower's Durrance route — named after one of the two climbers who first successfully tackled it in 1938 — fell through. In 2016, he and two friends made it most of the way up, but darkness fell before they could finish. When he tried again this fall, he had better luck: He and a professional guide set out early in the morning, and five hours later, Kelman crested the tower.
"I was quite tired the last couple hundred feet, and it took some effort to get there," he said. "Reaching the summit, there was a sense of relief that I'd actually done it."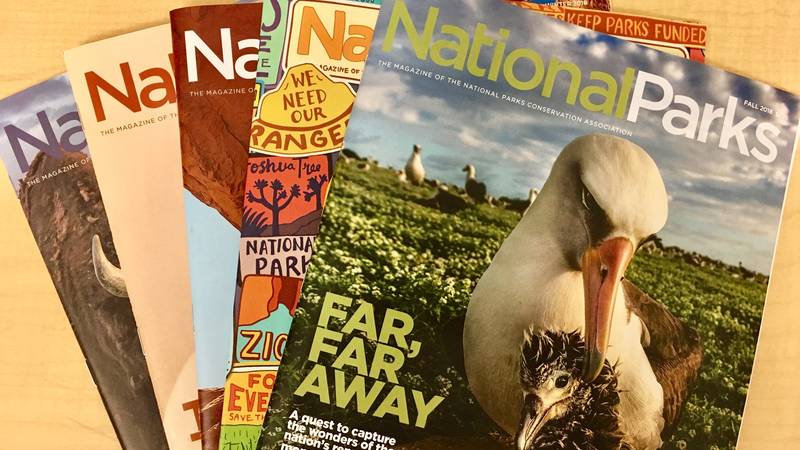 Subscribe to
You can read this and other stories about history, nature, culture, art, conservation, travel, science and more in National Parks magazine. Your tax-deductible membership donation of $25 or more entitles…
See more ›
Devils Tower is considered sacred by Northern Plains Indians and other indigenous people (and for that reason, climbing is discouraged in the month of June, a culturally significant time when many Native American ceremonies take place). Kelman, who is aware of the site's stature among American Indians, said that when he reached the top, he said a prayer of thanks. He considered all the remarkable things on Earth and how fleeting it all is when viewed in the sweep of geological history. "In 50 million years Devils Tower probably won't be there," he said.
He didn't linger long at the summit pondering the passage of time and nature's wonders. Though the hardest part was over, he still had to get down, which was technically easy but potentially dangerous. So, prayer uttered, record broken and goal achieved, Kelman clipped in and rappelled down.
Now that he's home in Colorado, people keep asking him if he has a new goal in mind. He doesn't yet, but his wife suggested he come up with a more satisfying answer than that. "Maybe your next goal," she said, "is to just keep climbing as long as you can."
About the author
Rona Marech

Editor-in-Chief

Rona Marech is the editor-in-chief of National Parks, NPCA's award-winning magazine. Formerly a staff writer at the Baltimore Sun and the San Francisco Chronicle, Rona joined NPCA in 2013.