Haze and ozone pollution in this beloved California park are having wide-ranging effects on people and the environment.
This story is the second in a series on ways that climate change and air pollution are having unexpected effects in our national parks.
Every summer, millions of Americans load up the family car and embark on a uniquely American tradition: road-tripping to a national park.
Kevin Hamilton was no exception. He raised his four children on annual camping trips to national parks all across the country. But living in Fresno, California, there was one park that he kept bringing the family back to, not least because it was almost in his backyard.
Yosemite, with its immense glacier-carved granite peaks and raging waterfalls, always beckoned.
"The falls in Yosemite are just staggering in their beauty and how they change and evolve," Hamilton tells me. "You see these incredible vistas, where you're looking down four or five thousand feet below you to this beautiful and completely unstained wilderness.
"It just makes you pause and take a breath. And you realize your place in the world."
These days, Hamilton's place in the world is being a grandfather of 10. He still looks forward to taking them out to national parks every year. But they don't go to Yosemite nearly as often as they used to, because they can't breathe the air.
Seven of Hamilton's family members have asthma: his wife, two children and four grandchildren. "We always have inhalers with us when we go in the summer," he says. "It has affected how much time we spend in the park, absolutely."
Given his personal connection to the illness, it's no surprise that Hamilton has found his calling as CEO of the Central California Asthma Collaborative, working to reduce the burden of respiratory disease in the region. His work focuses on urban areas of the Central Valley, but he knows how far the pollution can travel.
John DeGrazio runs YExplore Yosemite Adventures, a tour company, and lives in a town just outside the park's boundary. Because of the high elevation there, "you think that we're secluded," he says. "But what really surprised me is the amount of pollution that does make its way from the Central Valley of California into the park."
The bowl-shaped topography of the Central Valley traps pollution from cars and trucks, factories, and power plants in the region. From there, westerly winds blow the pollution, including particulates and nitrogen oxides, into Yosemite, particularly during summer months.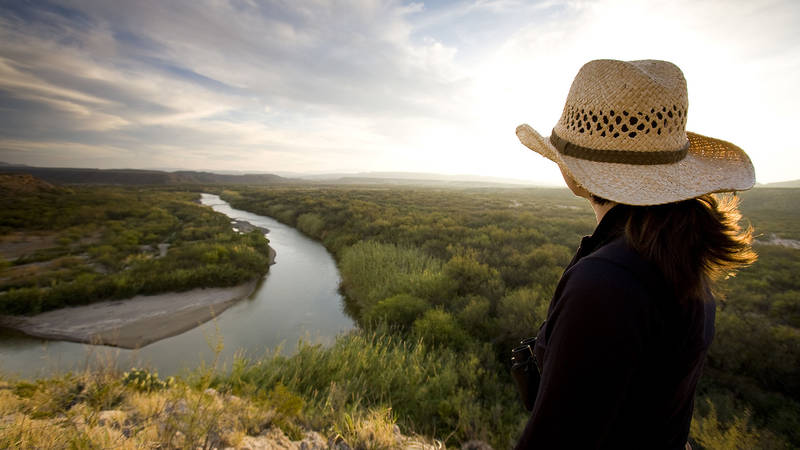 Report
"Polluted Parks" graded the pollution-related damage in the 48 national parks required by the Clean Air Act to have the highest possible air quality.
See more ›
Particulate pollution from these sources can cause the majestic silhouettes of Half Dome and El Capitan to look faded and brown to visitors. The particulates are also dangerous to breathe, contributing to illnesses like asthma and chronic obstructive pulmonary disease. These conditions can exist regardless of whether there are wildfires burning, although smoke from wildfires regularly afflicts California during the summer and makes the problem dramatically worse.
"The haze in the park rivals any haze we'll find anywhere else in the country," Hamilton adds. "And that's very sad."
Meanwhile, nitrogen oxide pollution mixes with volatile organic compounds, which may come from pollution or natural sources, and sunlight to produce ozone. "Ozone is generated in huge amounts here on certain days," Hamilton says. "I think it's probably misunderstood by most, both here in the valley and in the national park, how much air pollution in these adjacent communities affects them."
In fact, the air at Yosemite regularly exceeds federal limits for ozone designed to protect human health.
Based on measurements at Turtleback Dome, the National Park Service reports that Yosemite has already exceeded federal ozone standards on eight days in 2017 – all of them in July. That is the fourth-highest total for any national park in the country. (The top three are also in California.)
High ozone events during the peak summer travel season translate directly into health hazards for families like Hamilton's. The harmful effects of ozone in Yosemite, described on the Park Service website, read like a pharmaceutical warning label: "coughing, sinus inflammation, chest pains, scratchy throat, even permanent lung damage and reduced immune functions" are associated with breathing ozone polluted air, particularly for those who work outdoors like park rangers or who are exercising, like park visitors. The Environmental Protection Agency adds that "ozone exposure may result in a worsening of a person's underlying asthma status" – including a higher likelihood of asthma attacks.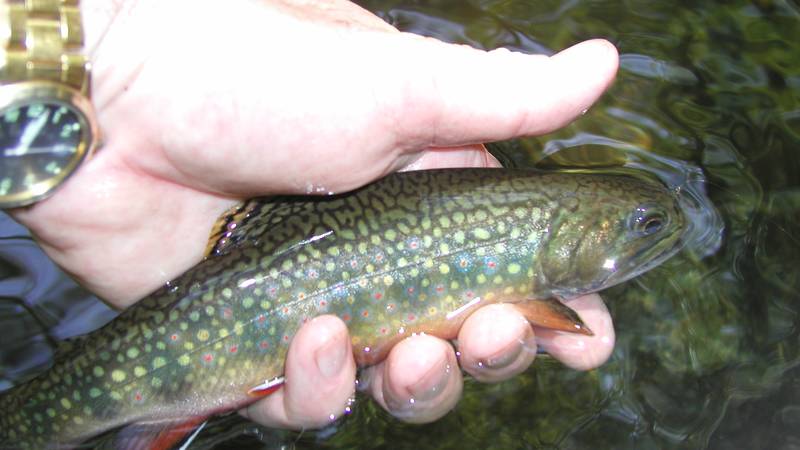 Blog Post
One of Virginia's most popular national parks is a haven for native fish, but warming waters could prove devastating for this keystone species.
See more ›
With 25 million Americans suffering from asthma, including one in 10 school-aged children, according to the American Academy of Allergy Asthma & Immunology, the impact of ozone and particulate exposure is a serious concern nationwide. According to the American Lung Association, more than 125 million Americans (nearly four in 10) live in counties where they breathe unhealthy levels of air pollution in the form of either ozone or particle pollution, according to their 2017 State of the Air report. And the risk is even higher for poorer people and some racial and ethnic groups who are disproportionately exposed to air pollution.
On top of the threat to people's health, ozone pollution harms ecosystems in Yosemite as well. Ozone injures plants by entering the leaves through pores, killing plant tissue and causing visible damage, which in turn reduces growth, photosynthesis, and reproduction. In certain areas of the park, up to 30-40 percent of Ponderosa pine trees have suffered from ozone injury, which includes needle discoloration and stunted growth. At least 12 plant species are recognized by the National Park Service as being particularly sensitive to ozone pollution in Yosemite National Park.
Despite clear evidence that ozone is detrimental to both human and environmental health, even at the level of the current federal standards, Congress is now seeking to undermine those standards through the deceptively titled "Ozone Standards Implementation Act" (HR 806), which passed the House last month and now faces consideration by the Senate.
The bill would delay implementation of the most up-to-date, strictest ozone standards by eight years, forcing Americans across the country to breathe dirtier air in the meantime.
DeGrazio detests the kind of short-sighted thinking that HR 806 represents. "To deregulate industry and to do things for short-term economic gain," he says, "is not worth mortgaging the future, our future generations and our ability to breathe clean air."
Stay On Top of News
Our email newsletter shares the latest on parks.
Hamilton and his colleagues, including NPCA, are actively urging legislators to oppose the bill. "We have to fight back," Hamilton says. "People need to tell their congressmen: We need to breathe clean air."
What would it mean to Hamilton personally if, rather than weakening ozone standards through HR 806, policymakers took meaningful action to reduce air pollution that impacts Yosemite?
"It would mean we could go back," he says, his voice cracking. "We could actually go back and enjoy this wonderful place again."
This story is part of a series. Read about how climate change is affecting native fish in Shenandoah National Park and could wipe out the namesake cactus at Saguaro National Park.
About the author
Alex Rudee

Alex Rudee is a former intern with NPCA and a graduate student at Duke University's Nicholas School of the Environment. He studies environmental economics and policy, with a focus on land conservation and climate policy.