The life and times of an unlikely resident of Grand Canyon-Parashant National Monument.
No one had seen the alligator for years. Most locals doubted it had ever been there, though the community newspaper would occasionally run speculative articles about the "monster of Pakoon Springs." When ecologists delivered a presentation about a proposed restoration of the springs, attendees repeatedly asked: "Is there really an alligator in there?" Their doubts were well-founded. Though alligators are native to wide swaths of the southeastern United States, their range doesn't extend to the Arizona desert.
Russ Johnson had his doubts, too. Asked by the managers of Grand Canyon-Parashant National Monument to capture the hypothetical reptile, the president of the Phoenix Herpetological Society sanctuary was reluctant to bring his crew to the northwest corner of Arizona in case the whole thing turned out to be a hoax. Then Johnson spotted the tracks in the mud. So in June 2005, he and his team set up traps with chickens and rabbits as bait. They scoured the spring-fed ponds overgrown with reeds and cattails for signs of movement. Nothing. After six days, they decided to call off the hunt.
They returned the following month with a new strategy. This time Johnson brought with him a recording of baby alligators chirping. The idea was that the noise would either attract a female eager to protect the hatchlings or draw out a male looking for a baby alligator snack. He played the recording, and then he heard some rustling. Later that night, he noticed one of the ropes attached to a snare was taut. "I thought, 'Uh-oh! We've got something!'" he said.
So how did the alligator find its way to this hot corner of Arizona?
Everyone involved seems to remember the story a little differently, but the tale goes something like this: Thirty years ago a friend of Charles Simmons, a rancher who then owned the springs and the surrounding land, drove from Georgia with a gift in the back of his jeep: a shoebox-size alligator. Simmons knew the temperature of the water coming out of the springs was about 78 degrees all year round, and he thought the alligator might survive in the desert climate. He didn't know whether it was a male or a female, but he decided to name it "Clem" after his gator-giving friend. "As a joke, they threw him in the pond and pretty much forgot about him," said Milt Hokanson, a former interpretive ranger at Parashant who interviewed Simmons in 2005, about a year before Simmons died.
It didn't take long for Clem to jolt Simmons' memory. About a year after Simmons released the alligator, his children were swimming in one of the ponds when Clem made an unwelcome appearance. Soon after, a rabbit Simmons had shot and the guts of hogs he had butchered disappeared without a trace. And then there were the grunts. "My partner said, 'The bullfrogs are out early. That was a big one,'" Simmons recounted. "I said, 'That wasn't a bullfrog. That is that gator.'"
Simmons developed a fondness for Clem. He would go buy whole chickens at the store, sit near the edge of the pond and watch Clem feast. One time, though, Clem skulked a little too close to home. A noise woke Simmons in the middle of the night. He walked out to the front of his house with a flashlight but saw nothing. When he heard it again, he opened the back door, and his dachshund bolted out. "He went out the door and made a U-turn and came back in real quick!" Simmons said. "I got up the next morning, and I could see where that gator had been tracking right around the house."
In 2002, Simmons sold his property, which became part of the national monument near the western border of Grand Canyon National Park. The prevailing narrative is that when Simmons sold the ranch, he asked the Bureau of Land Management — which jointly manages Parashant with the National Park Service — not to harm Clem, but Hokanson has a different take. He said Simmons actually kept mum about Clem until the sale had cleared and he was no longer liable for catching and removing Clem himself. (He had tried repeatedly, sometimes with the aid of fried chicken, but had not been successful.)
Somebody later told Simmons that Clem had been shot, so he went back to look for a memento. "I would like to have that gator skull to hang on my fence post," he told Hokanson. Many in the Park Service and the BLM also thought Clem was long dead. No one really knew.
The problem was that Clem's habitat, which extended over 10 acres, was "sort of like a large swamp," said Park Service ecologist Jennifer Fox. Vegetation usually covered alligator tracks. But when the restoration of the springs' riparian habitat began, anything hazardous had to be removed from the site. That meant hauling out rusting ranching equipment — and settling the Clem question once and for all.
That's when Johnson came in. By the time he got hold of Clem, the gator was about to starve to death. With his steady supply of pig innards and chickens gone, Clem had managed to survive on a meager diet of bullfrogs. "It's like you and I having a Tic Tac for dinner," Johnson said. Clem weighed only 125 pounds — a fraction of the weight his 8-foot frame would normally sustain. One of the first things Johnson did was to determine whether the alligator was a Clem or a Clementine. "I checked," Johnson said. "It was Clem."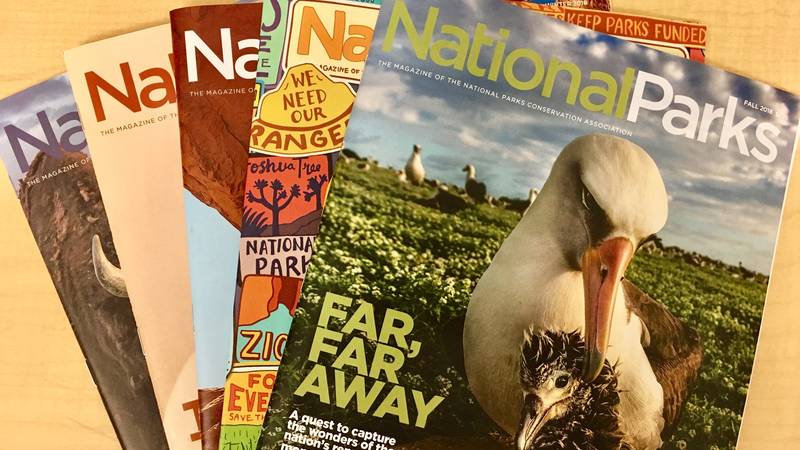 Subscribe to
You can read this and other stories about history, nature, culture, art, conservation, travel, science and more in National Parks magazine. Your tax-deductible membership donation of $25 or more entitles…
See more ›
This was July in Arizona, so Johnson and his crew put Clem in a horse trailer with 60 pounds of ice on the floor to keep him cool. They traveled across the state at night to avoid the blazing sun.
Clem's home for the last decade has been a sanctuary in Scottsdale, Arizona, where staff and volunteers care for hundreds of reptiles that have been rescued or confiscated by authorities. Thanks to regular meals of chickens and the occasional turkey, Clem now weighs a healthy 550 pounds. He lived most of his life as a bachelor, but in 2014 he began sharing his pen with Fluffy — a 180-pound "sit-in-your-lap-type alligator," as Johnson put it. The two reptiles haven't reproduced — Johnson removes Fluffy when she's ovulating because he doesn't want any Clem Juniors running around — but they hit it off beautifully. "He's just a gentleman with her," Johnson said. Pretty much everyone else receives scorn, especially the man who shoved Clem inside a trailer all those years ago.
"If I go by the fence, he'll start hissing," Johnson said. "You'd think he'd be appreciative, but he's not."
About the author
Nicolas Brulliard

Senior Editor

Nicolas is a journalist and former geologist who joined NPCA in November 2015. He writes and edits online content for NPCA and serves as senior editor of National Parks magazine.