Public lands belong to all of us. Sometimes, they help us realize that we belong to them, too.
In the United States, an immigrant can become an American citizen through a legal process called naturalization. I was born in Japan and could have gone through this process by signing a paper after my third year of marriage to my former husband, a "native born" American of European descent — but instead, I chose to wait. I kept asking myself, "What part of 'naturalization' is going to make me so 'naturally American' in just three years?" The truth is, I did not feel like an American on the day of my eligibility, much less through a piece of paper; it required a journey beyond myself.
This journey started nearly 40 years ago. Smitten by the experience of his first family trip to national parks in the 1960s, my husband wanted to share the challenge and joy of camping in the wild with me. In the summer of 1976, on the 200th anniversary of American independence, instead of heading east toward Philadelphia or Washington, D.C., we decided to spend two months and what little money we had saved to prepare for a cross-country trip.
We were enchanted by what we encountered. We camped under the lush green landscapes of the Great Smokies, Olympic Mountains and Yellowstone, fought unforgiving heat by soaking ourselves in a cool emerald pool amid the desolate beauty of the Southwest, appreciated diverse flora and fauna in the mountains of Appalachia, Rockies, Sierras and Cascades, cooked dinners with local ingredients from farm stands and seafood markets, and curled up at night in our tiny Frostline kit tent I desperately sewed together myself to save a few dollars.
Though this first trip lasted just the summer, our love of the parks continued over the years, and we shared it with our children. On the year of our 25th wedding anniversary, our whole family signed up for a Sierra Club service outing in Cedar Breaks National Monument and used it as a jumping-off point for a larger road trip.
As part of the service project, we cleared trails and assisted an anthropologist in collecting data in forest clearings. During one such outing, I veered unknowingly from the group and ended up in an ancient stone toolmaking ground. I found myself kneeling directly before a view of a sacred mountain peak from among a grove of trees. I stood in the timeless stillness as though I was as an ancient toolmaker shaping stones for human uses. I was moved to imagine a time when our ancestors' ethical conduct was measured in terms of how little of a footprint one could leave in nature. Straight ahead at the highest point where the earth met the sky, I knew there was something sacred to the Native Americans of the region.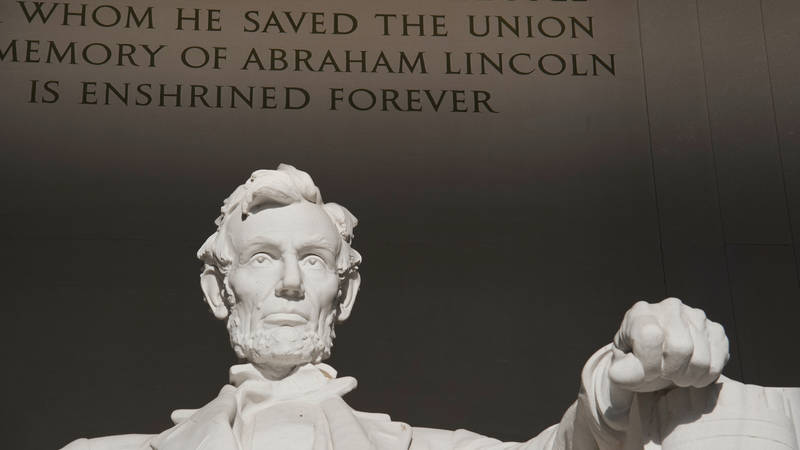 Blog Post
National parks may not be America's "best idea"—but they hold the key to what is great about our nation, and ourselves.
See more ›
The next day we visited Zion National Park where we waded in the Virgin River and sheer iridescent rock walls thrust upward from the glistening water into the sky, leaving me in awe. I remember leaving Zion with a sensation of my face being permanently suspended upward. After a few more days, we drove southwest to Grand Staircase-Escalante National Monument, where the landscape began to gradually spread into vast ripples of colorful stone, and water trickled and cascaded into subterranean pools.
From there, we took a sharp turn into northern Arizona. We hopped out of our car and hiked to the edge of a great dry seabed of unfathomable depth. There, the word "awe" and the awe within us met in great silence. We were at the Grand Canyon. This was my second time around, yet I could feel something even more profound than when I saw it in 1976. I knew that it had something to do with transitioning myself from the height of the Zion through Escalante and down into the great depth of the Grand Canyon. It was an epiphany, like experiencing a rebirth.
After a long pause, I uttered, "I think I am ready."
"Ready for what?" asked my husband.
"Ready for my citizenship," I replied.
"But why now?" he chuckled.
I could not explain; I was too spellbound.
On my return from the national parks, the idea of "naturalization" finally came to me more fully. I realized later that I had needed to let nature have its own time to "re-wild" my whole person.
After this experience, I didn't mind the formality of passing American history and English language tests, and I signed my paper at the U.S. Immigration and Naturalization Service. Instead of feeling uprooted from my native land, I felt like a true part of my new land.
Stay On Top of News
Our email newsletter shares the latest on parks.
I felt I could now walk as equals with my fellow Americans and others who were trying to transplant themselves here. By returning to nature, I could truly appreciate the deeper meaning of our democratic rights. Nature is our common origin, and it allows us to come to terms with ourselves. By visiting national parks and discovering the sacred ground of all our ancestors, we also become world citizens with a new perspective of our life on this planet.
To paraphrase Feng Jicai, the health of a culture depends on the health of "its carrier — the people and their living environment."
National parks are an idea that resonates with the original practice of indigenous people — that land should be borderless and accessible to all. But to truly be able to reclaim this sacred relationship with the land, we have the responsibility to know nature deeply by making homage to it.
About the author
Keiko Takioto Miller

Keiko Takioto Miller is an NPCA member living in Los Angeles. She gained her U.S. citizenship in 1998.