Fall 2016
Against All Odds
The epic story of one of the National Park Service's greatest rescues.
On the afternoon of Sunday, Jan. 3, 1982, Ronald Vaughan, his wife, Lee, and her 10-year-old son from a previous marriage, Donnie Priest, hopped aboard their small private plane at Mammoth/June Lake Airport in California. They were flying home to the Bay Area after visiting family in Oklahoma for the holidays, and this was their last refueling stop.
Just after 3:30 p.m., the single-engine Grumman Tiger plane lifted into the sky, and the meditative hum of the motor quickly lulled Donnie to sleep. Vaughan's original flight plan, to fly the shortest route over 12,000-foot peaks just north of Tioga Pass, had been denied by flight control in Tonopah, Nevada, who warned that a jet stream over the Pacific Ocean was funneling two weather fronts eastward and that a massive storm system was brewing. So Vaughan opted instead to fly north along the eastern edge of the Sierra Nevada and then cross the vast mountain range near Reno.
But 40 minutes after takeoff, Vaughan was radioing flight control in Oakland, saying he was losing altitude and could see the ground.
And then, the radio fell silent. The airplane's last known location on radar was in the vast snowy wilderness a half mile north of Tioga Lake, just outside the entrance to Yosemite National Park.
The storm that blew in that afternoon would end up lasting three days and would be one of the largest on record to strike Northern California. As wind, rain and snow slammed the area, trees toppled, rivers flooded and landslides destroyed homes. A total of 33 people died. The Vaughans had lost contact late Sunday afternoon, but as Monday arrived, the storm raged on and an air search was impossible. Park officials reached out to backcountry rangers Chas and Anne Macquarie, a couple spending their winter at a cabin in Tuolumne Meadows, 8 snowy miles from the airplane's last known location. The Macquaries donned their snowshoes and rescue packs and set off into the blizzard to search for the plane through waist-deep snow.
Conditions changed little on Tuesday, but by Wednesday, the skies had cleared. Mono County rescuers drove a snowcat up the mountain. Navy personnel and Yosemite rangers aboard a search and rescue helicopter surveyed the vicinity of the plane's last known position. Their efforts turned up nothing. The aerial search area was expanded to at least 100 square miles on Thursday, but once again, the search proved futile.
By then, it had been four days since the crash, and the odds of anyone having survived both the impact and subzero temperatures were slim.
Since the plane's emergency locator transmitter, designed to go off on impact, hadn't activated, search and rescue ranger John Dill struggled to locate the airplane on paper. As Dill pored over topographical maps, the flight data baffled him: The plane's last known location was west of Mono Lake, instead of east as it should have been according to Vaughan's revised flight plan. Civil Air Patrol investigators speculated that Vaughan had gotten lost and had been trying to fly his way back to his revised flight plan. Finally, late on Thursday, they uncovered data from Oakland flight control logs revealing that shortly after takeoff Vaughan had requested and received permission to fly his original route — the most direct path over Yosemite.
"Today, flight information arrives quickly on Google Earth or other digital maps, and there's a whole team of radar specialists to track a missing plane," Dill said in an interview. "Back then, I had no computer, so I had to manually plot the coordinates for the last few minutes of the flight path on a map, to try to guess what the pilot was thinking."
For Dill, news of the revised flight plan changed everything. "The pilot's goal had changed," Dill explained. "We were not searching for a plane traveling north to Reno that had gotten lost but one that intended to cross the higher altitudes of Yosemite." Dill stayed up all night plotting data and, by Friday morning, he'd narrowed the search area to a thin strip of wilderness, 6 miles long, from Tioga Pass north to Mount Conness. The area had been searched on Wednesday, but buoyed by this bit of new information, the helicopter team returned on Friday. Late that morning, they spotted a small section of the plane's tail sticking out of the snow on the steep eastern slope of 12,057-foot White Mountain.
To access the plane, the team needed the Macquaries' expert mountaineering skills. Anne was already onboard the helicopter, so they raced to Tuolumne to pick up Chas, who was waiting with skis, rope-rescue gear and shovels. The helicopter returned to the crash site, the team dropped the Macquaries off on a ridge immediately above the plane, and Anne belayed Chas over the edge. Chas reached the plane and began digging frantically. When his shovel hit the window, he heard a muffled cry from inside.
It was 10-year-old Donnie Priest. After five days of subzero temperatures, the boy was in shock, severely hypothermic, and his legs were badly frostbitten. Donnie's mother and stepfather had died on impact, but he was alive.
The news set off a flurry of activity. As the helicopter lowered Chief Petty Officer Jerry Balderson, the Macquaries pulled Donnie from the back window of the airplane and helped insert him into a harness and attach him to the hoist line. As they did, Donnie's eyes rolled into the back of his head and he lost consciousness.
Donnie regained consciousness in the helicopter, and William Goodin, a naval flight surgeon, was able to stabilize him until they arrived at a hospital in Fresno. There, Donnie met his father and stepmother, Don and Cathy Priest. He was later transferred to Stanford Medical Center. Doctors were forced to amputate his frostbitten legs below the knees, but four months later, Donnie was able to walk out on his new prosthetic legs to throw out the first pitch at the Oakland A's season opener.
After the rescue, helicopter pilot Dan Ellison received the Navy's Distinguished Flying Cross, and Balderson was awarded the Navy and Marine Corps Medal, the service's second-highest noncombat award. In 2008, the Park Service gave Dill a lifetime achievement award, and after 46 years he continues to work for Yosemite Search and Rescue.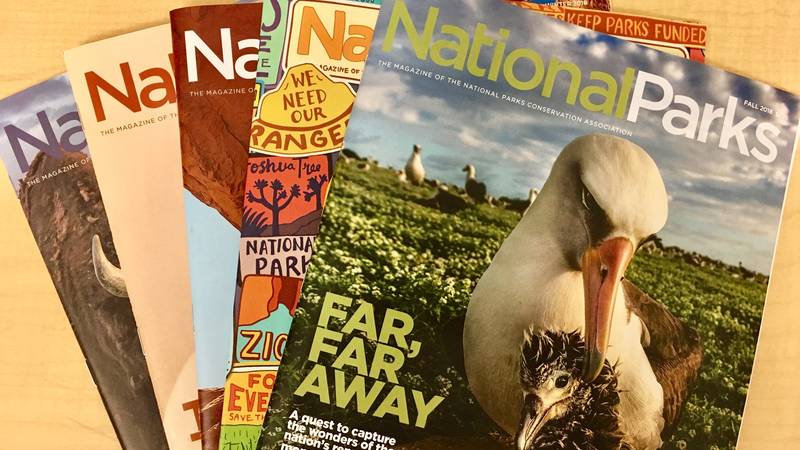 Subscribe to
You can read this and other stories about history, nature, culture, art, conservation, travel, science and more in National Parks magazine. Your tax-deductible membership donation of $25 or more entitles…
See more ›
"This rescue in 1982 stands out because the odds of survival were so small, odds of finding the plane even smaller and, when we did, Donnie was alive," Dill said.
Donnie Priest went on to compete as a wrestler in high school and win a gold medal in the trick event at the 1993 World Disabled Water Ski Championships in France. In 2007, he returned to White Mountain with Dill, Chas Macquarie and Jim Sano, a former Yosemite ranger who was aboard the search helicopter that first spotted his plane.
Priest, who now works at an orthotics and prosthetics business in Visalia that outfits new amputees, said in an interview that the bond he feels with his rescuers will last forever. "They taught me what it means to risk everything to save others," he said. "I can never pay them back, so I pay it forward."
About the author
Kevin Grange

Kevin Grange is an author and paramedic living in Jackson Hole, Wyoming. He won a 2013 Lowell Thomas Award for his National Parks magazine story, "Sacred Water." He has worked at both Yellowstone and Yosemite and is the author of "Lights and Sirens: The Education of a Paramedic."