An advocate for vehicle-free beaches praises some of the last undeveloped places along America's coasts — and why protecting these untamed lands is so important.
I have always had a love affair with the beach — especially wild beaches where the maritime forest ends at the surf, where the horizon is unencumbered by the lights of motels and condominiums, and the Milky Way is the brightest thing in the night sky. Beaches where you can walk for miles without encountering more than a fellow beach walker, collecting shells and cleansing the soul. These kinds of beaches are few and far between.
So many people want to live at the beach, vacation at the beach, play at the beach. I know I am not alone in the pursuit of this experience. It reminds us of the awe of creation and puts us at the edge of the ocean, our planet's most powerful force.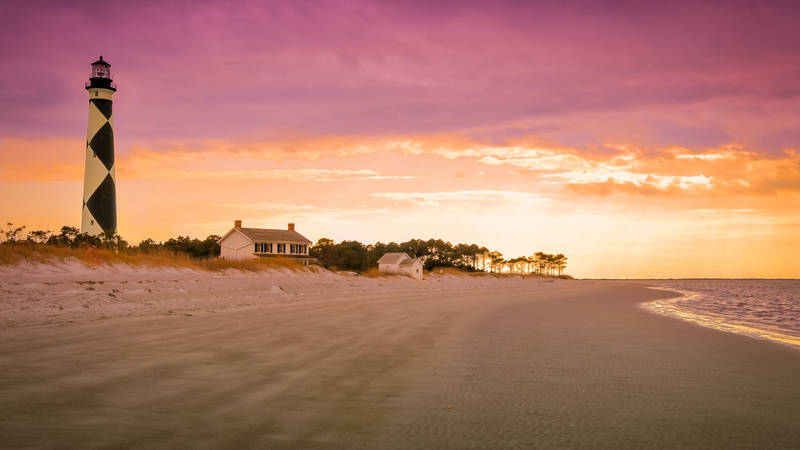 Blog Post
Spend time off the beaten path — literally. These 9 national park sites offer slower, quieter, human-paced alternatives to automobile-powered excursions.
See more ›
That is why protecting our national seashores is so important. They are among the last undeveloped places along our coasts. These intact natural barrier island systems provide nurseries for fish and other marine life, and their dune systems protect mainland homes and businesses from natural disasters.
Some of the best beaches in our nation are part of the National Park System. They are among the very few places where people can surround themselves with natural forces and remarkable unaltered beauty. They are among the last few places left untouched by human hands, giving us a peek into the world before people changed it.
Many national seashores can only be accessed by ferry, providing visitors with that simple pleasure of a beach walk, uninterrupted by motorized vehicles. Here are five vehicle-free beaches where you can experience America's coast without cars, trucks or dune buggies this summer.
1. Shackleford Banks, Cape Lookout National Seashore, North Carolina. Experience what the Outer Banks were decades ago. Accessible only by ferry, Shackleford Banks is a wonderful place to see migrating birds.
2. Santa Rosa Day Use Area, Gulf Islands National Seashore, Florida. Gulf Islands is a National Watchable Wildlife area with incredible sunsets over the Gulf of Mexico.
3. The Great Beach at Point Reyes National Seashore, California. A favorite wintering habitat for elephant seals, which were hunted almost to extinction at the turn of the century, Point Reyes is home to 1,500 to 2,000 of these seals today.
4. Klondike Beach, Canaveral National Seashore, Florida. This is the longest expanse of pristine shoreline in Florida. Backcountry camping is allowed on Klondike beach with a permit.
5. Otis Pike Fire Island High Dune Wilderness, Fire Island National Seashore, New York. The only federally designated wilderness in the state of New York, this undeveloped stretch of coast contains a variety of barrier island ecosystems just a short train ride from Manhattan.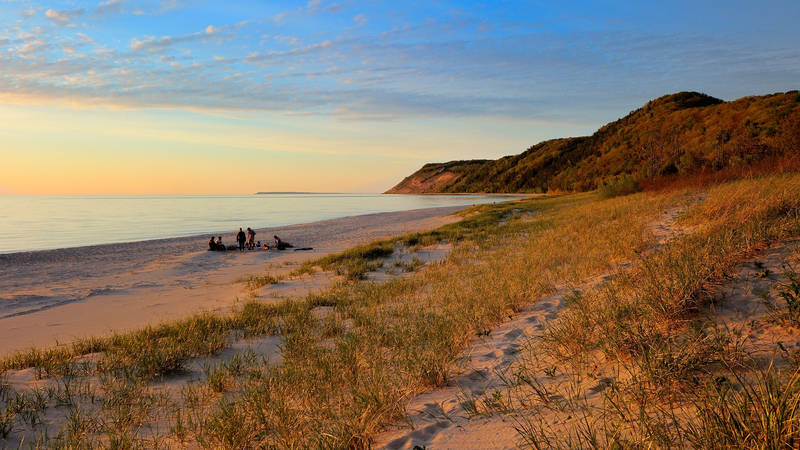 Blog Post
Need some sun and surf in your travel plans? NPCA staff highlight top beach vacation spots at national parks around the country.
See more ›
The National Park System includes 10 national seashores that are protected areas where visitors can enjoy recreational activities such as bird watching, kayaking, beach combing and hiking. These seashores also provide critical habitat for migrating birds, nesting turtles, seals and other wildlife. While motorized vehicles are allowed on the beaches of 6 of the 10 national seashores, the National Park Service manages vehicles use to protect both wildlife and the visitor experience.
In my role at NPCA, I help defend these special places to maintain a proper balance between our desire to enjoy the land and our need to keep these last wild places intact and healthy. One of the best ways to protect these incredible places is to encourage other people to experience the wonders of America's national seashores so they, too, will understand their timeless beauty and advocate for them. This summer, I hope you'll find time to share my passion for the natural sounds, unaltered landscapes and powerful forces at work in our nation's seascapes.
Want to know where the closest national seashore is to you? See all 10 on this handy Google map.
About the author
Emily Jones

Southeast Regional Director, Southeast

Emily's work as Southeast Regional Director revolves around building momentum within local communities and garnering congressional support to ensure our national parks become a national priority.