Kids need the outdoors, and the outdoors needs kids. Pledge to help get a million kids into national parks and other natural spaces this summer.
Hundreds of millions of Americans visit our national parks each year. But as we prepare for the National Park Service's 100th birthday later this summer, a coalition of outdoor lovers — including NPCA — is taking part in a challenge to get one million more of our newest park visitors and advocates out into America's public lands to celebrate.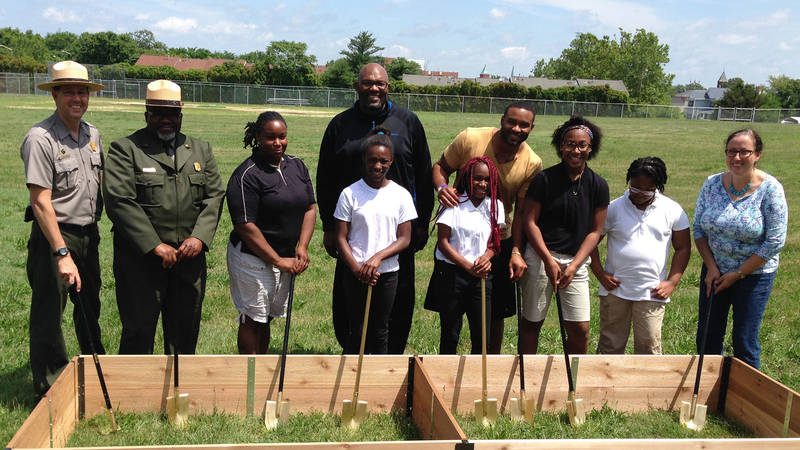 Blog Post
Young people benefit from time in nature, but it is up to adults to help get them outside. A new free pass for fourth graders can help
See more ›
Study after study has shown how healthy outdoor play is for children's bodies and minds. Taking kids to parks can increase physical fitness, reduce anxiety and depression, strengthen eyesight, improve attention span, increase levels of vitamin D, and even lead to higher test scores. Plus, kids aren't the only ones who benefit. Parks need a new generation of stewards to keep them healthy and thriving into the future.
Unfortunately for many kids, a nature experience or trip to a national park can seem like it's a world away. You're more likely to see a child glued to a screen than out on a trail, and for many at-risk children and communities of color, there are numerous barriers preventing them from visiting national parks. As adults, it's our job to take the young people in our lives out to public parks and natural spaces to help inspire a lifelong relationship with the outdoors.
That's why I'm pledging to get every kid in a park.
From Birmingham to Baltimore, Detroit to Denver, St. Louis to Los Angeles — and everywhere in between — national parks, public lands and historic monuments are just beyond our doorsteps. To prepare for the National Park Service centennial, President Obama announced the Every Kid in a Park initiative, making every fourth grader eligible for a park pass that gives them and their families a full year's free admission to all of America's federal lands and waters — including our more than 400 national parks.
This year, as a part of this initiative, the White House has issued a challenge to connect one million fourth graders with their public lands. Over a half-million kids will have their school trips to national parks funded through a variety of federal and privately funded grants.
NPCA is proud to be a partner of the Every Kid in a Park initiative, along with the Outdoor Alliance for Kids, and part of the national effort to connect youth with our national parks, which includes more than 1,000 events and field trips that have already been planned.
This year, as we celebrate the 100th birthday of the National Park Service, join me in supporting this initiative to connect every fourth grader with nature. I just took the pledge to help get Every Kid in a Park and I hope you will, too.
Hitting the Trail with Young Hikers?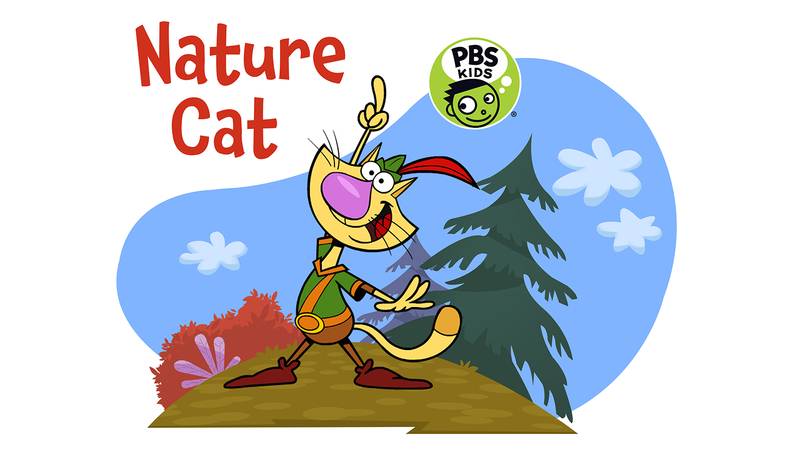 Report
What will kids find when they get outdoors? All kinds of exciting adventures. Use this journal to keep track of the animals, plants and sights you see!
See more ›
Download the Nature Cat National Park Trail Journal. Young explorers can join Fred, the star of the hit PBS show Nature Cat, to explore their backyard, parks and the natural world. Like many of today's kids, Nature Cat is eager and enthusiastic about outdoor activities, but is at times intimidated by them. As viewers join Nature Cat and his friends on their adventures, they will learn that to experience nature, all they need to do is open the door, step outside and prime their senses.
Learn more at: pbskids.org/naturecat/
About the author
Edward Stierli

Senior Regional Director, Mid-Atlantic

Ed serves as Senior Director in the Mid-Atlantic region, overseeing NPCA's activities in five states and the District of Columbia.