© OLEKSII FEDORENKO/SHUTTERSTOCK
Spring 2016
A Penny For Your Thoughts
Do pretty pictures inspire people to donate? Research shows photos of park threats may raise money faster.
Picture your favorite vista from a national park. If you're a Yosemite fan, it might be the view of Half Dome's granite. Or maybe your pick is the dependable glory of Old Faithful, the orange-colored glow of Delicate Arch at sunset, or the reflection of Mount Rainier in Mirror Lake. Now imagine photos like these arriving in your mailbox along with a pre-addressed envelope for your donation. What makes you choose between writing a check and tossing the whole thing in the recycling bin?
In recent years, environmental scientists and economists have tried to figure out exactly this: how we decide how much we're willing to pay to protect wilderness. And with natural areas under threat from both climate change and development, the question is more important than ever. But determining what influences our decisions when it comes to supporting conservation can be tricky. Is it the memory of peering over the Grand Canyon's South Rim for the first time that makes us want to contribute to national parks? Or is it actually the fear of losing pristine landscapes that drives us to donate?
Previously, researchers have conducted surveys to try to understand how people value these hard-to-quantify aspects of wilderness. But to get a more precise answer, scientists have now turned to the wilderness within: our brains.
At Stanford University, Nik Sawe, an environmental neuroeconomist, and psychologist and neuroscientist Brian Knutson are using functional magnetic resonance imaging (fMRI) to map the brain's activity as people decide how much they're willing to pay to protect nature. As part of a recent study, 20 people lay inside an MRI scanner and looked at series of images of national parks and California state parks while researchers captured brain scans.
First, subjects looked at a picture of a park with its name. Next, they saw that picture with a second image of a proposed use of a portion of park land—either something destructive like mining or more innocuous like hosting a children's nature camp—superimposed on it. Finally, participants were asked whether they would contribute a specific amount of money to help prevent this use. Along with hourly payment for the study, all participants were given $24 that they could choose to donate.
Each participant saw more than 70 sets of park images, potential threats, and donation requests. Researchers explained that one of these donation decisions would be binding, meaning that any money that people decided to donate on that trial would be given to either the National Park Foundation or the California State Parks Foundation.
While the specific threats were hypothetical, an actual budget crisis in California was rocking state parks when Sawe and Knutson began designing the study in 2012. The state talked about closing 70 of 278 state parks, and legislators debated privatizing several others. (A year later, the federal government shutdown led to a 16-day closure of national parks.) Many of the scenarios the researchers set up for each park were based in reality, too. Before the experiment, the conservation group Environment California had identified more than 185 gold mining claims within 10 miles of Yosemite National Park that it said could lead to heavy metal contamination inside the park.
Parks = Health
Born with a brittle bone disability, researcher Nik Sawe feels connected to national parks because they were his personal litmus test as a child. "Whenever I was able to go out into nature, to Yosemite or Yellowstone, it took on a special significance because it was a sign that I was in really good health," he said.
In their study, which appeared in the November 15 issue of the journal NeuroImage, the researchers reported that looking at images of the parks activated a region of people's brains associated with rewarding experiences, from eating fine food to enjoying financial success, called the nucleus accumbens. And the more iconic a park was—Yosemite, for example—the more activity this region experienced.
What was surprising, though, was that the positive feelings associated with the parks weren't what seemed to tip people toward donating.
Many studies on philanthropy, Sawe said, show that the motivation for contributing to a cause seems to come from feeling good about giving. But the Stanford researchers found that participants' reactions to park threats may play a bigger role in triggering donations than the "warm glow of altruism." The anterior insula, a region of the brain associated with negative emotions including disgust and outrage, was more active when participants saw proposed uses that were destructive to the park landscape. What's more, activity in the anterior insula was significantly stronger in people who possessed pro-environmental attitudes, and this activity actually predicted donation. The more active the anterior insula was, the more likely people were to donate.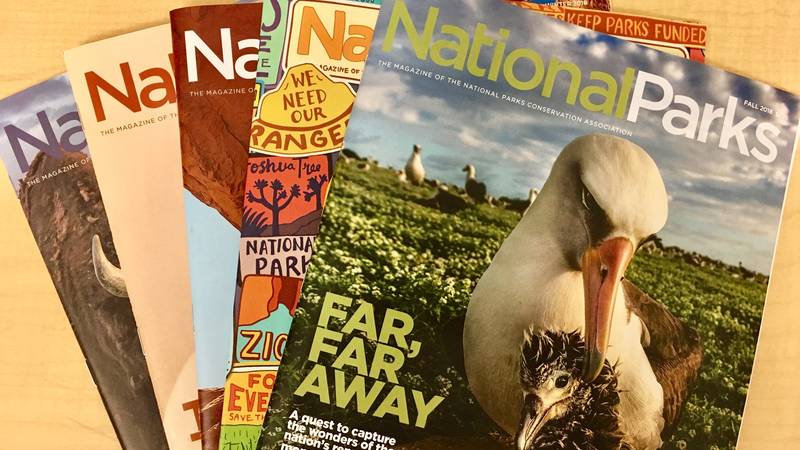 Subscribe to
You can read this and other stories about history, nature, culture, art, conservation, travel, science and more in National Parks magazine. Your tax-deductible membership donation of $25 or more entitles…
See more ›
In short, people's negative reaction to the threat of mining or oil extraction eclipsed even the positive feelings they had for the parks in motivating them to act. "It turns out people, and their brains, respond both to the good and the bad—and the bad really matters," Knutson said.
Knutson said that scientists used to think of emotions as pesky things that interfered with research about how people make choices. But they've since found that they play a huge role in decision-making. Making people aware of potentially destructive forces could help those interested in preserving parks rally more support, he said.
Sawe now wants to work with conservation groups to see if brain activity can predict which national environmental campaigns are likely to meet their funding goals, and to look at how proximity to a threatened area affects people's responses to different campaigns. "We need to make it easier for people to make the right decisions," he said, "for the environment and ourselves."