A decade in the making, the proposed dog rule for Golden Gate National Recreation Area (GGNRA) aims to balance resource protection with the many forms of recreation enjoyed at the 2nd most visited national park site.
Background: After more than a decade of drawing upon scientific research and public engagement, the National Park Service today released its proposed rule for dog management on the roughly 18,000 acres of land it owns and manages within the Golden Gate National Recreation Area (GGNRA). Of the 410 sites across the country that are managed by the National Park Service, GGNRA is the only site to offer on- and off-leash dog walking areas.
The proposed dog management rule creates zones for where on-leash, off-leash, and no dogs are allowed, allowing the public to choose the experience they want to enjoy in the national park site. Consistent with other local land management agencies such as the County of San Francisco, the park service developed zones in order to reduce visitor conflicts and protect important natural resources.
The rule continues to allow for off-leash dog experiences on Crissy Field, Ocean Beach, Fort Funston, and Rodeo Beach. Through the creation of new zones for dog-free or on-leash dog experiences, wildlife protections will be strengthened for important species such as the endangered snowy plover and mission blue butterfly, and visitor use conflicts involving dogs will be reduced.
The rule will include a 60-day comment period and numerous in-person and online-based community forums for the public to learn more from the National Park Service and offer feedback.
Statement by Neal Desai, Director of Pacific Region Field Operations for National Parks Conservation Association
"National Parks Conservation Association commends the park service for years of drawing upon research, community feedback, and science that informed the common-sense zoning approach taken for developing a Golden Gate National Recreation Area dog management rule."
"Our national parks support all kinds of uses, and nowhere is this more evident than at Golden Gate National Recreation Area. With 14 million annual visitors, there is something for everyone at the country's second most visited national park site. The challenge is striking a balance between these various forms of recreation while also protecting the park's fragile resources. And this thoroughly researched and carefully thought out proposal does just that."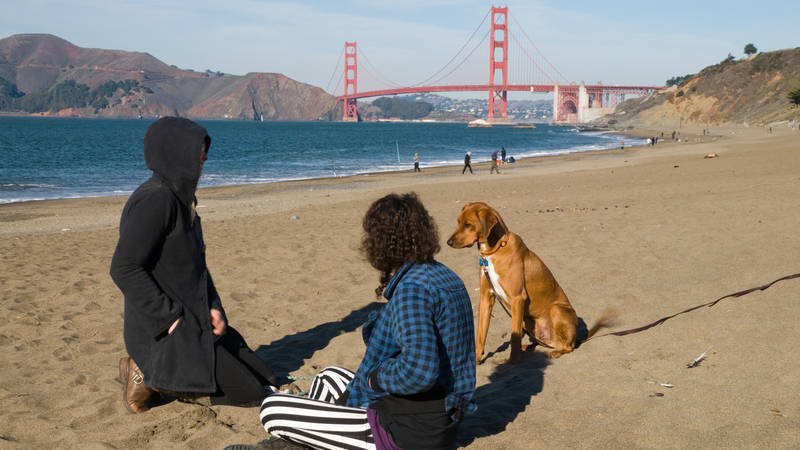 Talking Points
The National Park Service has recognized that dog-related recreation in the Golden Gate National Recreation Area (GGNRA) is threatening the park's natural resources and degrading the park experience for many…
See more ›
"Golden Gate National Recreation Area (GGNRA) is home to more threatened and endangered species than Yosemite, Yellowstone, and Sequoia & Kings Canyon National Parks combined. In 1988, the UNESCO Golden Gate Biosphere Reserve was designated, encompassing GGNRA and granting the park with the same status as Brazil's Central Amazon rainforests. These facts underscore the importance of ensuring that GGNRA is managed and protected not just for one species or user group, but for all of us."
"During this centennial year of our National Park Service, we must continue to learn lessons from our national parks' history as well as prepare for the next 100 years. The San Francisco Bay Area is on track to increase its population by millions of residents over the next 20 years, and we must ensure that the values that make GGNRA one of our country's most visited national parks are protected for the enjoyment of all, now and into the future."
Please click here for Frequently Asked Questions surrounding the proposed dog management rule.
Please click here for additional information on the proposed dog management rule. 
###
About National Parks Conservation Association
Since 1919, the nonpartisan National Parks Conservation Association has been the leading voice in safeguarding our national parks. NPCA and its more than one million members and supporters work together to protect and preserve our nation's natural, historic, and cultural heritage for future generations. For more information, visit www.npca.org.