Protecting spectacular and unique desert lands, President Obama designated three new national monuments today: Mojave Trails, Sand to Snow, and our country's 410th national park site, Castle Mountains National Monument.
Palm Springs, CA – Building on the conservation legacy, dynamic public support, and thriving tourism economy of the California desert, President Obama today designated three new national monuments: Castle Mountains, Mojave Trails, and Sand to Snow. These monuments create one of the world's largest desert reserves, protecting vital wildlife connectivity corridors and habitat, and preserving the historic and cultural resources of the region.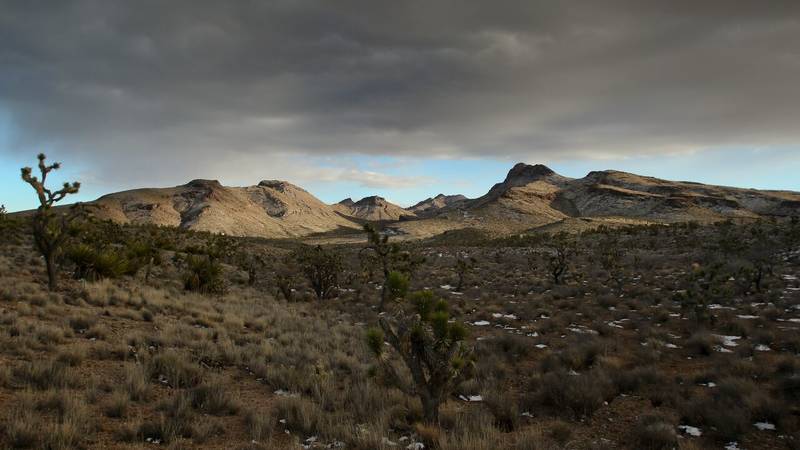 Blog Post
These new parks will preserve 1.8 million acres in one of the largest and most diverse protected areas of desert lands in the world.
See more ›
In time for the National Park Service's centennial, Castle Mountains National Monument is America's newest national park site. Managed by the National Park Service and surrounded on three sides by Mojave National Preserve, Castle Mountains National Monument protects a stunning landscape rich in Native American and Western history, wildlife including bighorn sheep and mountain lions, and vast Joshua tree forests.
Together, the three new monuments complete landscape connections between existing national park sites in the region: Mojave National Preserve, Joshua Tree National Park and Lake Mead National Recreation Area. When considered as a whole, and inclusive of Death Valley National Park, this vast and connected network represents one of the greatest desert conservation reserves in the world.
President Obama's monument designation represents the most significant California desert conservation move in more than 20 years, since the passage of the California Desert Protection Act, (CDPA) authored by Senator Dianne Feinstein.
"National Parks Conservation Association and our more than one million members, supporters, and partners commend President Obama, his administration, and longtime desert champion Senator Feinstein for this powerful, landscape-level conservation action," said the organization's President and CEO Theresa Pierno. "For more than two decades, local communities and park visitors and supporters across the country have called for the protection of this landscape, which connects important wildlife corridors and critical habitat surrounding our desert national parks. These national monuments will play a vital role in the long-term sustainability and health of the region, and the protection of our beautiful, diverse deserts. The Castle Mountains National Monument designation is also historic, marking the first time President Obama has used his authority to preserve a large landscape national monument within our National Park System."
Together, the Castle Mountains, Mojave Trails, and Sand to Snow National Monuments preserve Native American spiritual and archaeological sites, WWII General Patton training camps, abandoned ghost towns, historic Route 66, pioneer trails, stunning vistas, iconic desert wildlife species, critical wildlife corridors, diverse desert mountain ranges, and unusual geologic formations.
"The visionary designation of three beautiful, important, and diverse desert lands surrounding national parks in the California desert will forever protect and connect the greater landscape, for the benefit of all," said Thomas E. Lovejoy, professor of environmental science and policy at George Mason University.
Since their creation, Joshua Tree and Death Valley National Parks and the Mojave National Preserve have become significant economic drivers in the California desert. In 2014, the three national park sites welcomed more than three million visitors, adding $194 million to the region's economy and supporting more than 2,700 jobs. Adding Castle Mountains National Monument to the National Park System will continue to support a robust tourism economy in the California desert and surrounding communities.
Click here for additional comments by elected official in the California desert, business and community leaders, and other supporters.
###
About National Parks Conservation Association
Since 1919, the nonpartisan National Parks Conservation Association has been the leading voice in safeguarding our national parks. NPCA and its more than one million members and supporters work together to protect and preserve our nation's natural, historic, and cultural heritage for future generations. For more information, visit www.npca.org.