© AARON McCONOMY/COLAGENE.COM
Winter 2015
Like a Good Neighbor
The Park Service teams up with its Mexican counterparts and the University of Arizona to master the intricacies of adobe preservation.
In 1691, a priest named Father Kino visited a village in modern-day Arizona, home to Native Americans known as the Tohono O'odham or "desert people." As one of many priests charged with increasing Spain's reach in the New World, Father Kino established the first Spanish Mission in the area, which would be called Tumacácori (Too-muh-KUH-ko-ree). Here, the Catholic Church taught native people new farming methods, a new religion, a new language, and eventually a new way of building structures—with adobe bricks.
Adobe had been used to create simple structures long before the arrival of the Spanish, but by pouring mud into forms to create bricks, builders could create taller walls—an innovation that dramatically changed Southwestern architecture. Beginning in 1800, Tumacácori's community devoted nearly 25 years to building the church that stands today and forms the heart of a national historical park.
But nearly 200 years after Father Kino's arrival, the Park Service was struggling to maintain the buildings. Although adobe is still used to build homes throughout Latin America, China, and Africa, adobe construction in America has nearly vanished in favor of cement, drywall, and two-by-fours.
Park
At Pecos National Historical Park, you can tour the ruins of a 700-year-old pueblo, a Spanish mission, a Civil War battlefield, and a movie star's ranch.
See more ›
"Traditional crafts in Mexico have more longevity than in the United States," says Jeremy Moss, an archaeologist who worked at Tumacácori for nine years, before becoming the chief of cultural resources at Pecos National Historical Park in New Mexico. "In Mexico and in some places in the American Southwest, that knowledge is still in the family and it's a part of growing up; many Mexican families have an adobe building and know all its properties, and understand how to keep it up; in the United States, few people have those skills." And that makes it hard to find workers who can care for sites like Pecos and Tumacácori.
To bridge that gap, the Park Service has teamed up with Mexico's Instituto Nacional de Antropologia e Historia, the University of Arizona, and New Mexico's Cornerstones Community Partnerships to share best practices and ensure that these structures remain in place for the next century. At the center of this partnership is a series of workshops that bring Mexican and American master teachers and participants together to discuss the technical aspects of adobe construction, preservation and restoration, in English and Spanish, for experts and novices alike. So far, more than 50 Park Service employees from 15 Southwestern park units have participated; the next workshop will be offered in, Alamos, Mexico, in March.
One of the most efficient, inexpensive, and widely available building materials, adobe is essentially dirt (containing clay) and water combined with sand (and sometimes straw) that acts as a binder. The mixture is put into molds while still wet; once dry, the components form a porous brick that absorbs water in the atmosphere. But if the adobe stays wet for too long, the clay-sand bond starts to break down, and the walls of a building deteriorate, or "pooch out" and eventually fail.
"From a sustainability perspective, adobe is an incredibly efficient material that has allowed many cultures around the world—particularly desert cultures—to tolerate extreme temperatures, both hot and cold. It's easy to use and affordable: Everywhere in the world, there is earth that you can use to build a dwelling, regardless of wealth." –Brooks Jeffery
From the 1930s to the 1970s, many caretakers of historic sites in the United States encased adobe structures in cement, which trapped moisture, slowly destroying the adobe bricks beneath, and eventually turning them into heaps of dry powder.
"We found out that our shortcuts just don't work," says Karl Cordova, superintendent at Pecos. "In Mexico, instead of putting concrete and some mud on a structure every five to ten years, they just put native mud on top of native mud every other year. Their labor costs are much lower than in the United States, so they just bring in a crew of skilled laborers to do more frequent work—it's cheaper and better for the resource." Now the Park Service is carefully removing concrete wherever possible, and replacing it with a more traditional coating of lime and mud, or a substance called Rhoplex which doesn't trap moisture as much as concrete.
But that more practical approach presents a philosophical problem.
"Restoration is more accepted in Mexico primarily because many historic adobe buildings are still in use many communities—they're functioning churches or municipal buildings," says Moss. "But in the Park Service, we've come to value the original fabric as much as anything else—the idea that what you're looking at is 1700s or 1800s adobe. That idea of preserving a ruin in a ruined state can seem foreign to some. 'You can't fool time,' they'll say, 'so you might as well just start rebuilding it now.' And it's true. These buildings were meant to change and to be maintained, so preserving them in a ruined state can pose serious challenges."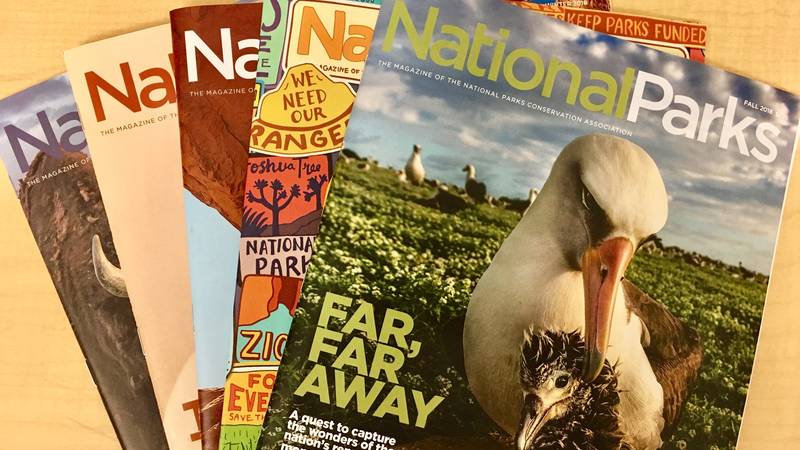 Subscribe to
You can read this and other stories about history, nature, culture, art, conservation, travel, science and more in National Parks magazine. Your tax-deductible membership donation of $25 or more entitles…
See more ›
Although most of the hands-on knowledge flows from Mexico to the United States, the Park Service brings plenty to the table.
"The Mexicans are learning a lot about the kind of stewardship strategies the Park Service is using," says Brooks Jeffery, a professor at the University of Arizona's College of Architecture, Planning, and Landscape Architecture. "They're learning to answer questions like: How do you balance access to a site with its protection? How do you handle visitors? How do you maintain financial sustainability for some of these places? Those are areas where the Park Service has really advanced compared to our Mexican counterparts."
In the end, both sides will tell you it's about much more than saving a pile of bricks.
"Many of the people who visit these buildings are descendants of those who built the structures, so there's a strong connection between the people and the buildings," says Cordova. "There's a certain pride you can see in that shared heritage, an appreciation when those young people put their hands on the walls that their great-great-great-great-grandfathers built. We give them an opportunity to build bricks that go into our preservation program, so they know their work lives on, along with their ancestors."