Spring 2014
Catching a Ride
A new, free shuttle connects the city of Homestead, Florida, to Biscayne and Everglades National Parks.
In his 20 years as a ranger at Biscayne National Park, Gary Bremen has seen people go to a lot of trouble to get their nature fix. Tourists have sprung for $120 taxi rides from Miami Beach to Biscayne or nearby Everglades National Park. Others have braved the heat and humidity, walking the 10 miles from Homestead to one of the parks. Occasionally, when desperate visitors have asked Bremen about alternatives to costly taxis, he's played chauffeur, driving them from the park to downtown Homestead.
Those days are over.
In January, a free shuttle linking Homestead to the parks began making three daily round-trips on weekends. The trolley—or more precisely a bus with an old-timey look—will continue to run throughout the high season, from Thanksgiving to Easter.
"We get calls from people all over the world, asking, 'Do you have mass transit?' says Everglades Superintendent Dan Kimball. "For a long time, the answer was 'no.' With the Homestead trolley, the answer will finally be 'yes.'" Because one of the Park Service's primary goals is to connect people to parks, Kimball agreed to waive the park entrance fee for riders.
Mary Ortega grew up in Homestead, but before the trolley arrived, she had never set foot in either park. Since the trolley's widely advertised opening, she has visited one of the parks every weekend to swim, boat, and barbecue with her family. They have kayaked for the first time; attended ranger talks; and spotted turtles, alligators, sting rays, and all manner of birds. "You'd be amazed at what you get to see," Ortega says. "If it wasn't for the trolley, we wouldn't know about the Everglades or Biscayne at all."
Visitors riding the trolley include European tourists, local high school students, and longtime residents, like Ortega, who are making their first park excursions. A couple of the trolley guides speak Spanish; trolley operators recently went out of their way to provide a Spanish-speaking guide for a group of local seniors who had planned an early morning outing.
A majority-minority city of 63,000 residents, Homestead has historically had a limited relationship with the parks, says Jacqueline Crucet, the senior program coordinator for NPCA's Sun Coast Regional Office. Hoping to change that, NPCA helped the city in its successful effort to declare itself a "gateway community," and Crucet worked with Homestead and the parks to make the trolley a reality.
"The way the city has embraced the parks has really signaled a sea change in the community," Crucet says. "The new trolley takes the natural environment into consideration and capitalizes on 1.5 million tourists who visit the two parks every year."
The park-bound trolley makes Homestead one of only a handful of communities offering free shuttles to nearby parks, including Acadia, Zion, and Great Smoky Mountains. Funded by Miami-Dade County's half-penny sales tax for transportation, the trolley adds a route to the city's existing bus system, which serves approximately 600 people daily. So far, roughly 200 riders have ventured to the parks each weekend, catching an interpretive talk en route. The trolley's arrival is timed to coincide with scheduled ranger-guided walks and talks, canoeing lessons, and kayak trips.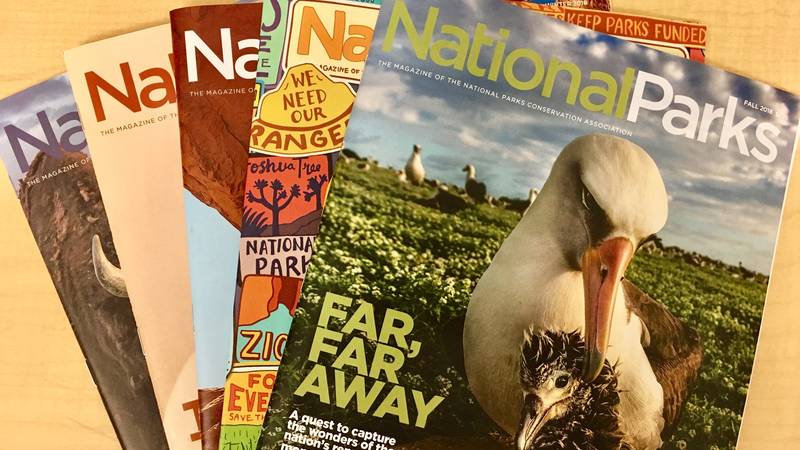 Subscribe to
You can read this and other stories about history, nature, culture, art, conservation, travel, science and more in National Parks magazine. Your tax-deductible membership donation of $25 or more entitles…
See more ›
Opening day was soggy and gray, but with 320 eager riders, organizers ended up using an extra trolley that originally had been hauled in just for show. Bremen gave the on-board talk for 11 hours, which left him hoarse but exhilarated.
Bremen loves the idea of exposing people to the incredible wilderness and water ecosystems in their backyard, but also hopes the trolley will help revive the city, which never fully recovered from Hurricane Andrew in 1992.
"How many communities around the U.S. would give their eye teeth to have two national parks on either side of them?" Bremen says. "Homestead is realizing that the parks are the economic future of the city, the savior."
The city is now exploring the possibility of building a new tourist attraction that would include an IMAX theater and a satellite park visitor center. Homestead Vice-Mayor Stephen Shelley, an avid outdoorsman who has helped foster the connection between the city and the parks, says downtown restaurants and hotels have already seen a slight uptick in business since the trolley arrived. But for the parks, money isn't a motivating factor.
"The real dividend is not the economic impact on the park but the opportunity for people to learn about the Everglades," Kimball says. "Having them get to know, fall in love with, and protect this place—that is the real critical linkage."
About the author
Rona Marech

Editor-in-Chief

A longtime journalist, Rona Marech joined NPCA in 2013. She is the editor-in-chief of National Parks magazine.