Pullman honors the unique stories of railroads in America's industrial past, labor history — including formation of the first African-American labor union, urban planning and development of the country's first model industrial town.
The new Pullman visitor center opened its doors on Labor Day 2021 and will serve as a cornerstone of the park and the culmination of the biggest piece of the Pullman vision. This is the result of hundreds of community members, designers and decision makers collaborating over numerous years.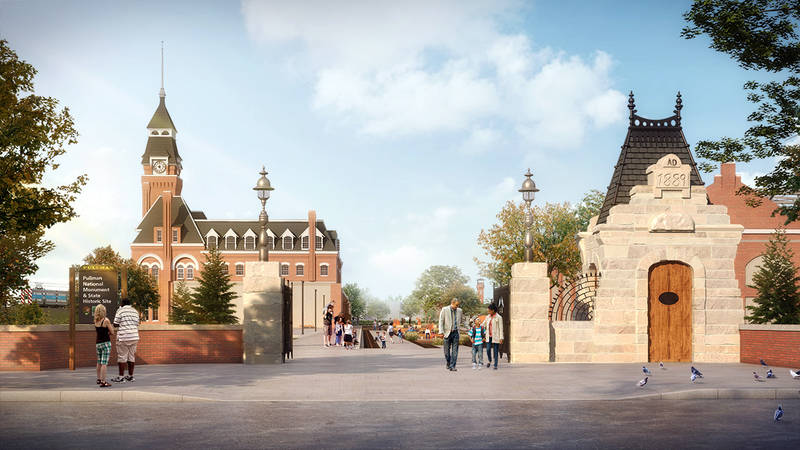 Press Release
With more than half of the original 30 projects complete, the next phase of Positioning Pullman will focus on improving infrastructure, renovating the highest priority historic assets and expanding Pullman's…
See more ›
Launched in 2015, Positioning Pullman is a ground-breaking blueprint to guide development and improvements for visitors and residents alike in Chicago's first national park. It has become a gold standard for integrating urban national parks into their surrounding neighborhoods.
In 2019, we gathered again to take stock of how far we had come in achieving our goals and developed Positioning Pullman 2.0 to outline the next tier of priority projects. We have come along way together!
More than half of the projects in the Action Plan have been completed or are underway;

More than $56 million of public and private funding has been invested within Pullman National Monument, and;

This ground-breaking plan has won 7 Chicago and national awards for excellence.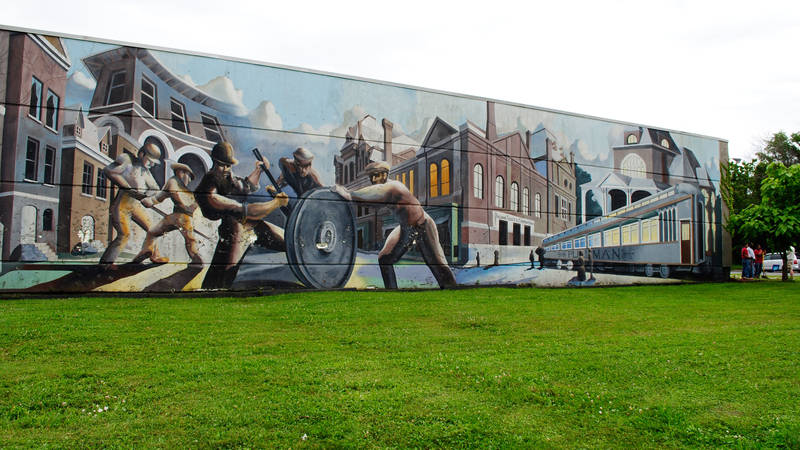 Park
Few sites preserve the history of American industry, labor and urban planning as well as Pullman, America's first model industrial town.
See more ›
NPCA and Chicago Metropolitan Agency for Planning host the Pullman Transportation Committee, which brings nearly 10 transportation providers together quarterly to realize the great projects in the Pullman Transportation Plan. As a result we have new bike lanes on major streets, hourly train service to and from downtown Chicago, and a host of other improvements underway.
There are a lot of people at work, lending a hand to make Pullman National Monument a great urban national park.
---
Pullman by Train: Exploring Chicago's National Park
Sign Up
Get Action Alerts
Want national parks in your inbox? Sign up for NPCA email updates to receive news, features, and opportunities to make a difference! You can unsubscribe at any time.