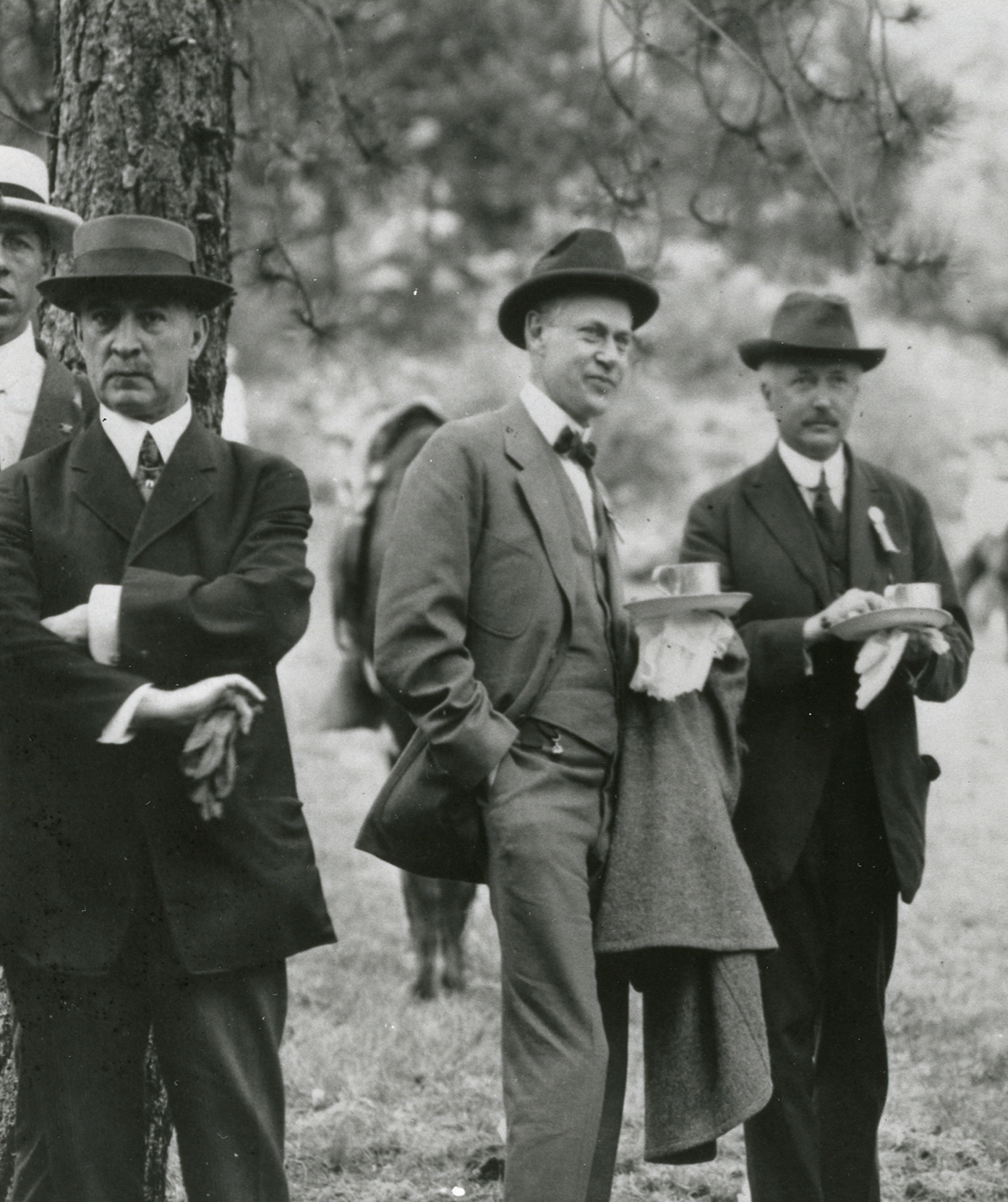 Timeline
NPCA@100 Timeline
Milestones, victories and highlights from the National Parks Conservation Association's first century of park protection.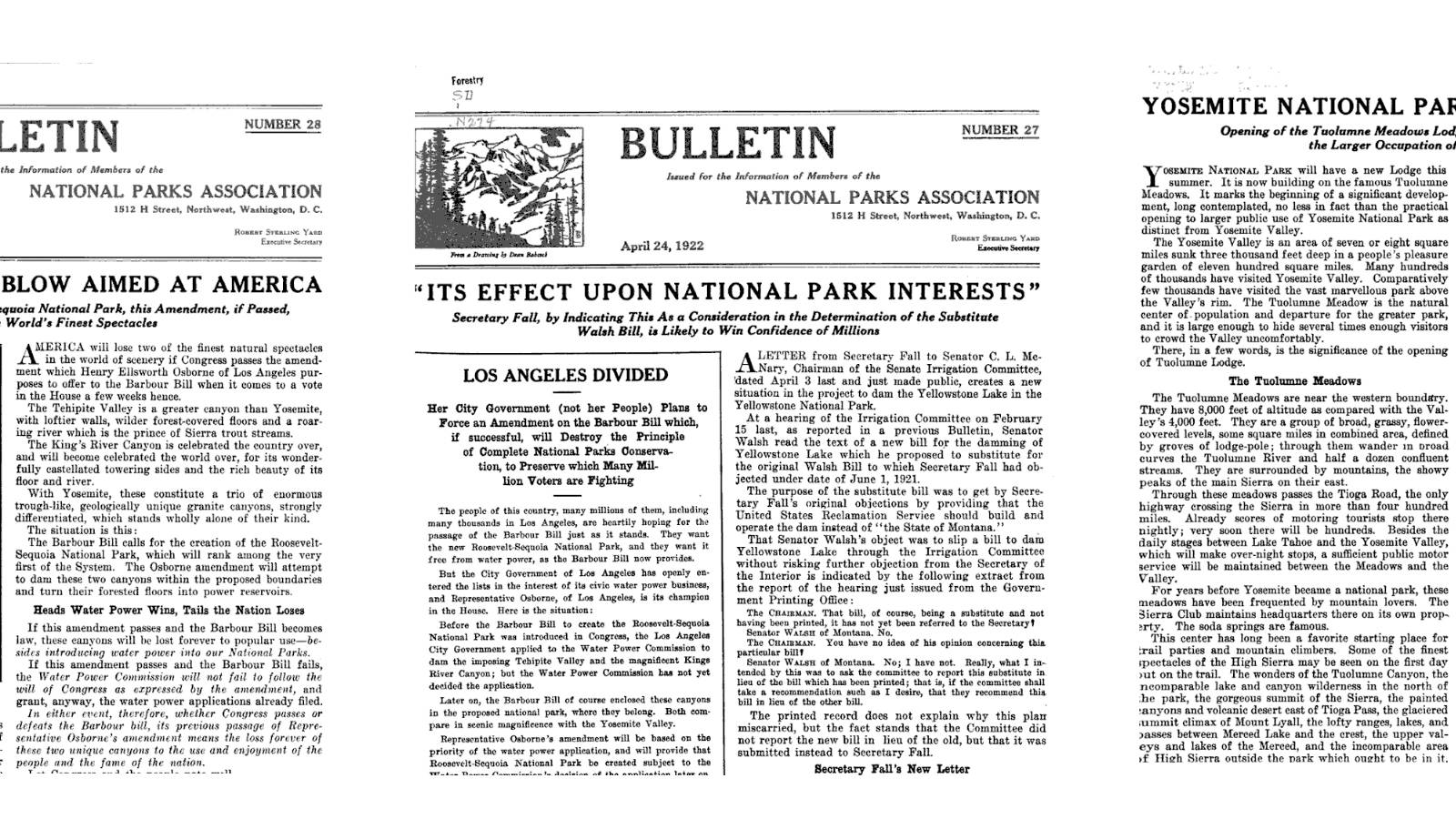 1915
Journalist Robert Sterling Yard and industrialist Stephen Tyng Mather advance the idea of a federal agency to manage America's growing number of national parks — and, equally important and visionary, of an independent organization dedicated to their promotion and protection.
1916
Mather becomes the founding director of the newly-created National Park Service. Yard serves as its chief of education.
1919
On May 19, Robert Sterling Yard and a cadre of scientists, artists and civic leaders sign the articles of incorporation that establish the National Parks Association (NPA) — known today as the National Parks Conservation Association (NPCA). Mather becomes the organization's first benefactor; Yard becomes its first executive director — and would be its sole employee for its first two decades.
1920
Building on the success of the National Parks Bulletin newsletter, Yard produces a one-volume illustrated pamphlet titled The Nation's Parks; both publications are forerunners of National Parks magazine. NPA membership stands at 833.
1921
NPA marks its first park protection victory with the defeat of a proposed dam on the Yellowstone River near the outlet of Yellowstone Lake.
1924
Secretary of Commerce — and future U.S. president — Herbert Hoover is elected president of NPA's board as the organization's influence grows.
1927
In a resolution calling for high selection standards, NPA adopts a more purist view of the national parks — favoring primeval places of exceptional scenic value and national significance.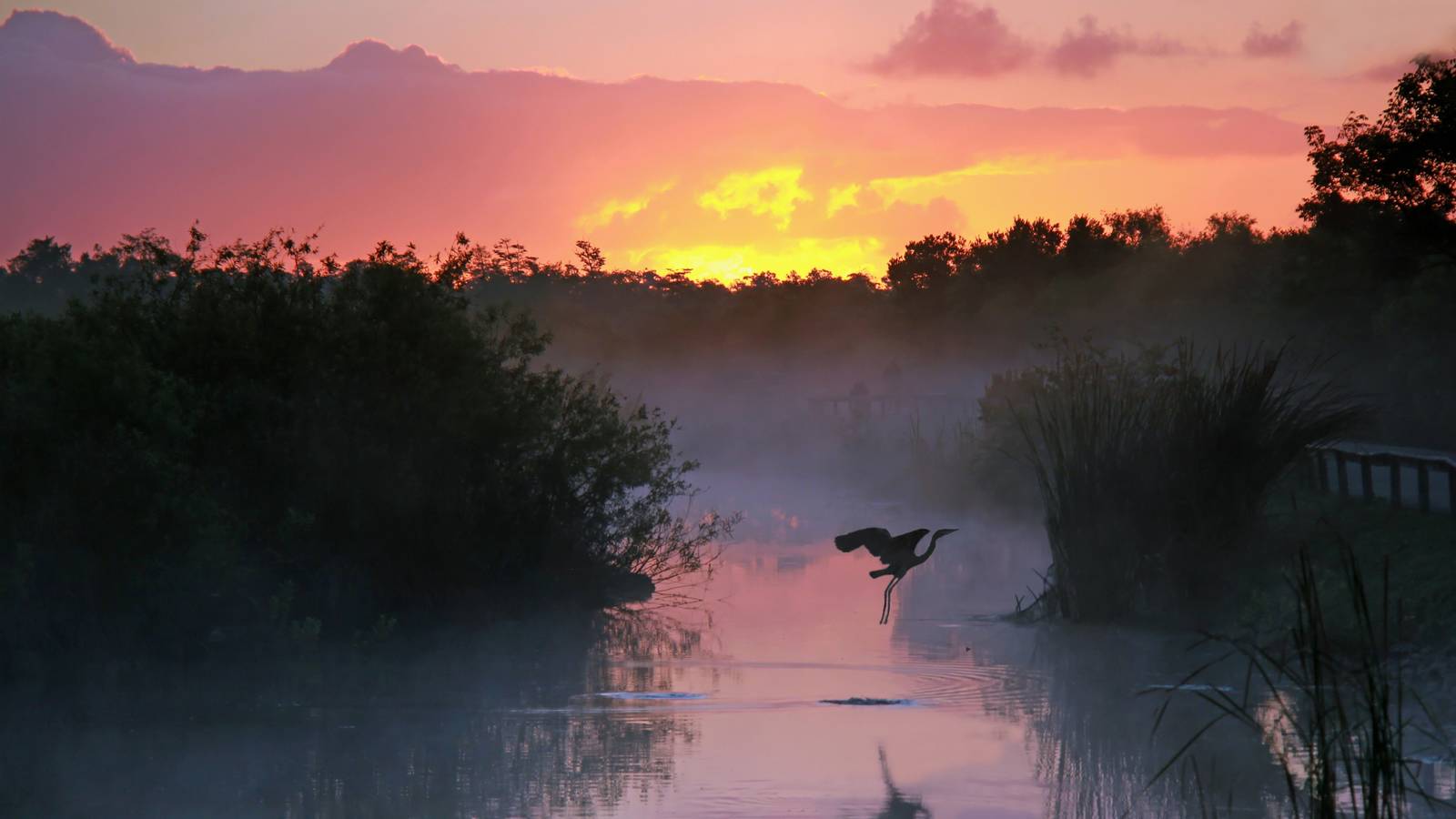 1934
Capping years of work, NPA is a driving force behind passage of the Everglades Act, paving the way for the designation of Everglades National Park.
1942
Devereux Butcher, a writer and photographer, takes over as NPA's executive director and establishes "National Parks," the organization's quarterly magazine.
1943
NPA safeguards Olympic National Park's old-growth trees from wartime lumber production.
1945
Robert Sterling Yard dies at the age of 84 after 30 years of service. NPA membership grows to 2,300.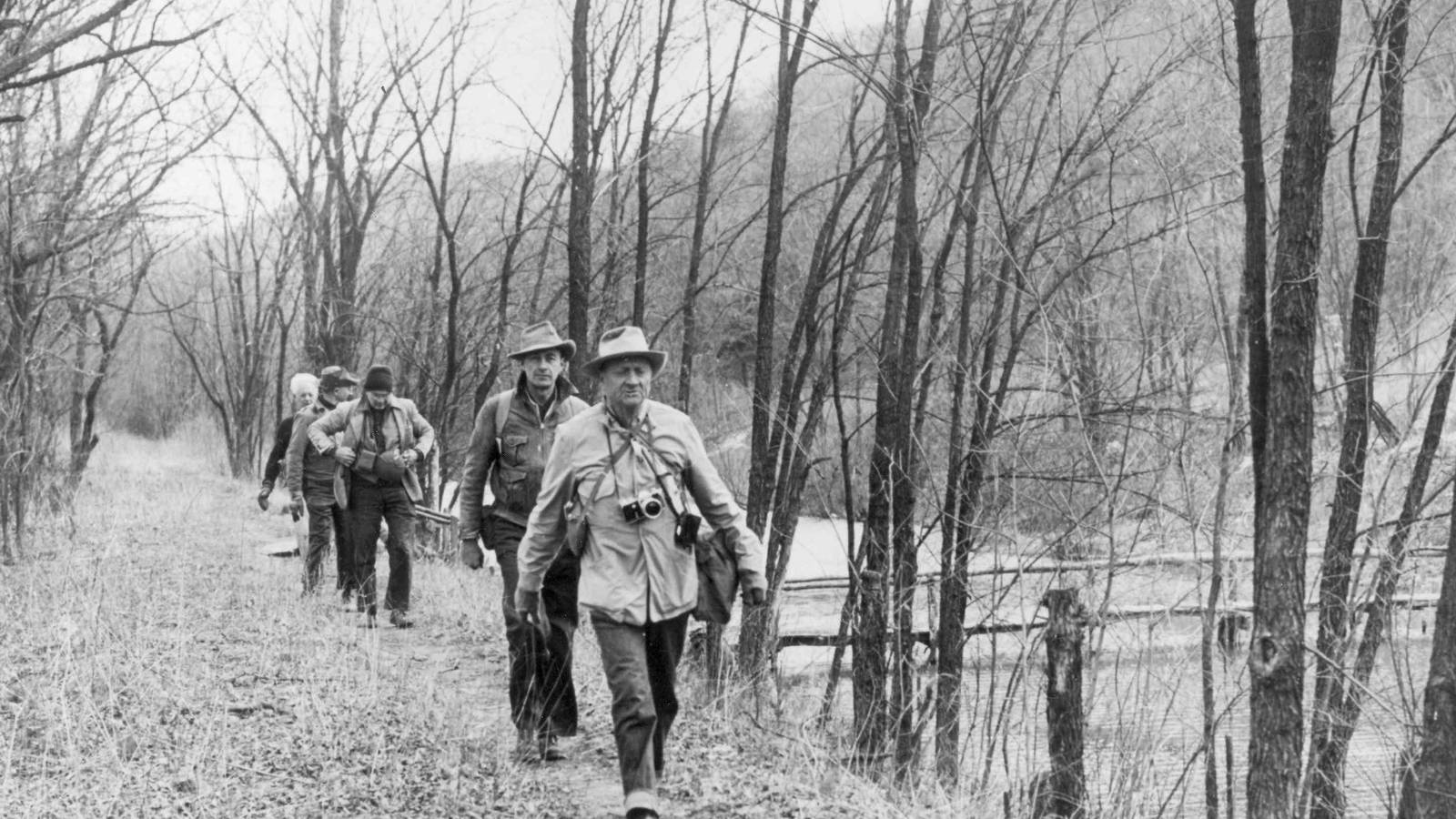 1954
NPA leaders join Supreme Court Justice William O. Douglas for an 8-day hike from Cumberland, MD to Washington, D.C. along the entire 185-mile Chesapeake & Ohio Canal. The demonstration helps to save the canal from a proposal to turn it into a parkway and builds support for its eventual designation as a national park site.
1957
Dramatic changes in federal park policy and planning lead to internal disagreement over appropriate standards of protection and Butcher's resignation. NPA board member Anthony Wayne Smith, a friend of Justice Douglas, would take the helm two years later.
1957
The NPA program that would become the Student Conservation Association launches.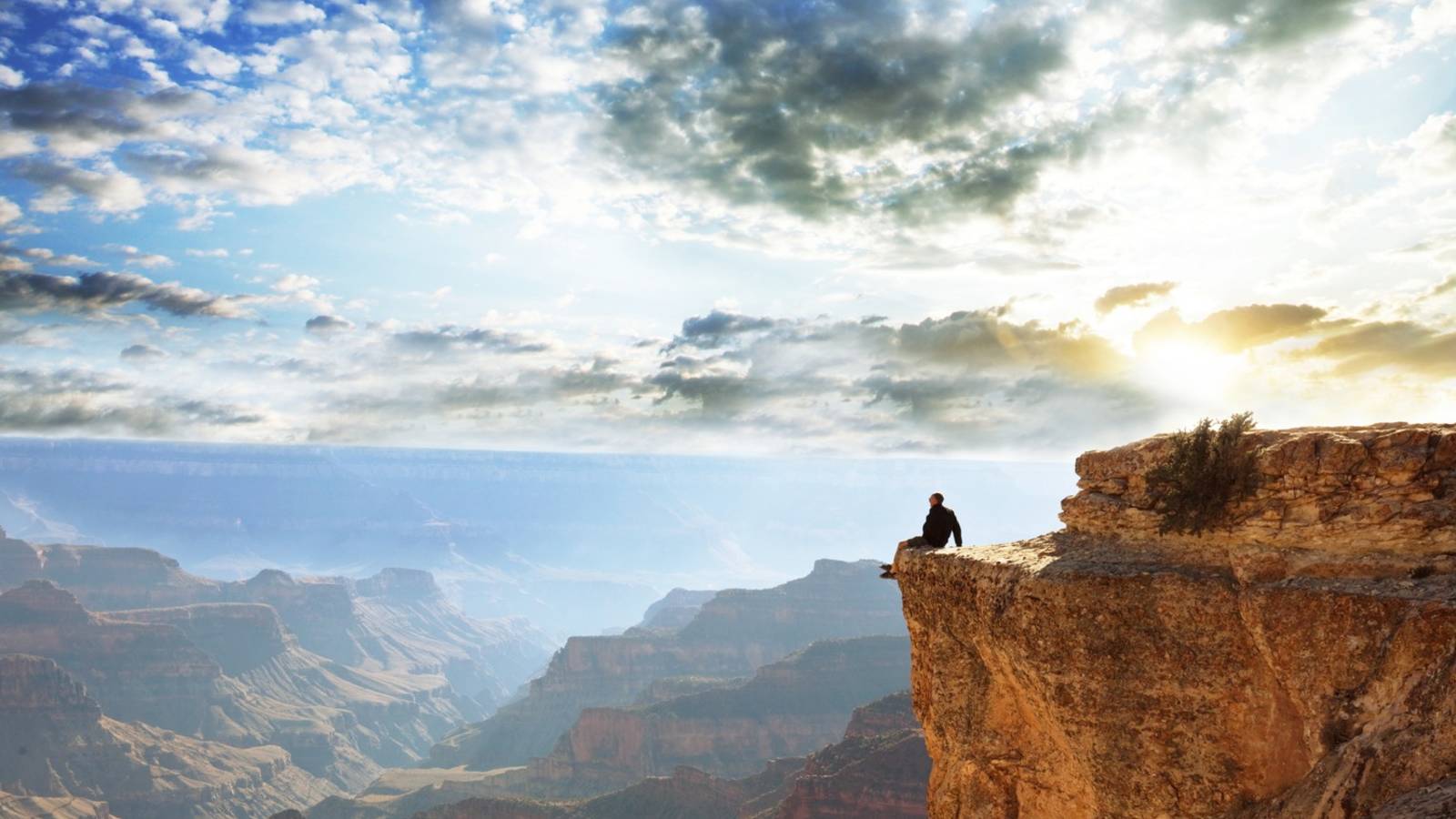 1965
After battling for years alongside the Sierra Club and other allies, NPA helps to protect the Grand Canyon from two proposed dams. NPA membership climbs to 30,800.
1970
Amid a groundswell of environmental awareness, the organization changes its name to the National Parks and Conservation Association (NPCA). The "and" would later become an ampersand before being retired altogether in the early 2000s.
1980
To help reverse NPCA's sagging membership and influence over the previous decade, Paul Pritchard succeeds Smith and re-focuses the organization on its core mission of national park protection.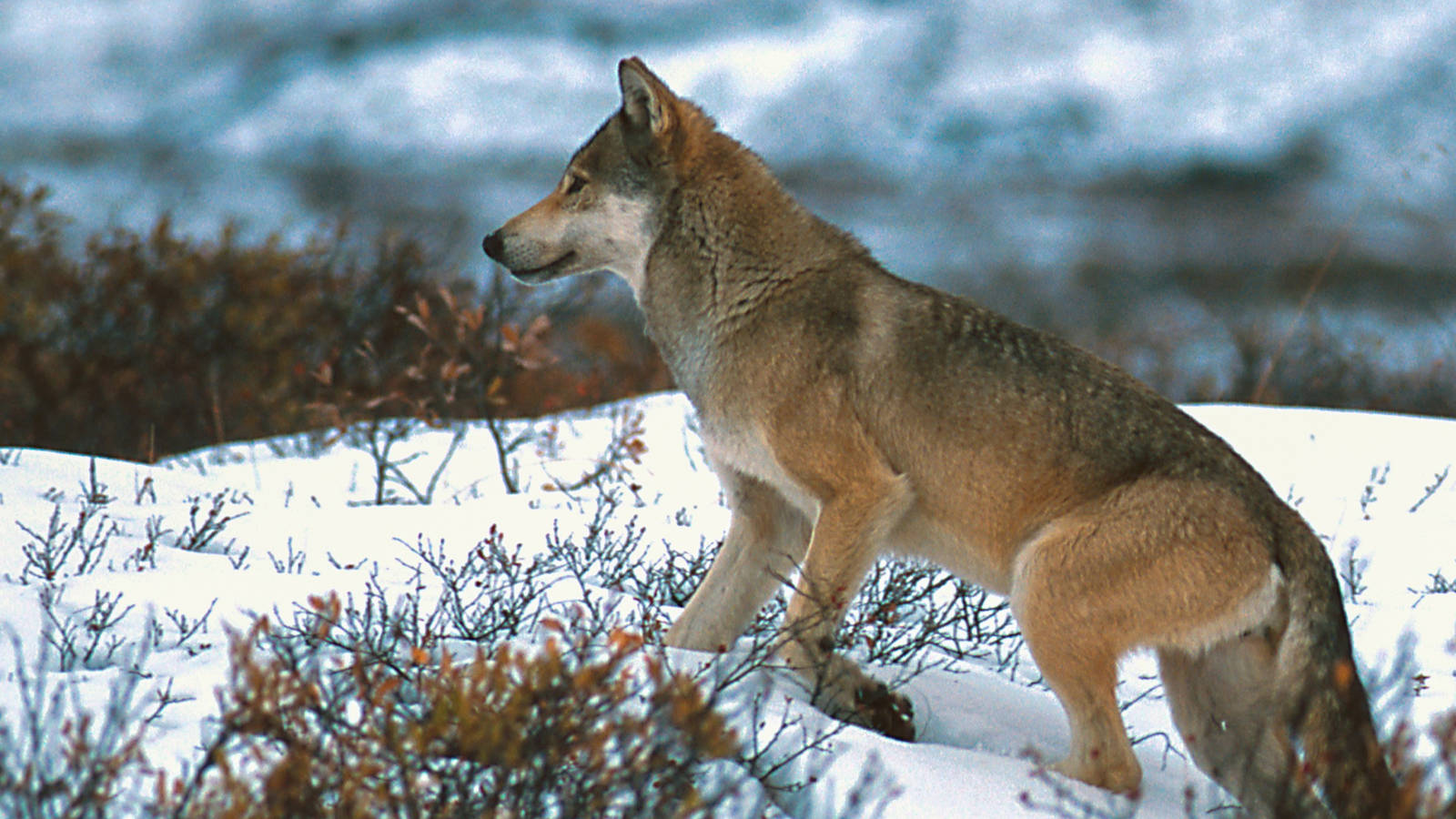 1980
NPCA helps to secure passage of the Alaska National Interest Lands Conservation Act, protecting over 100 million acres — including 43.6 million acres of new national park land.
1983
NPCA establishes the National Park Trust to help acquire privately held parcels of land within national park boundaries.
1983
NPCA's legal challenge of the National Rifle Association confirms that, unless otherwise allowed by Congress, hunting in national parks is prohibited.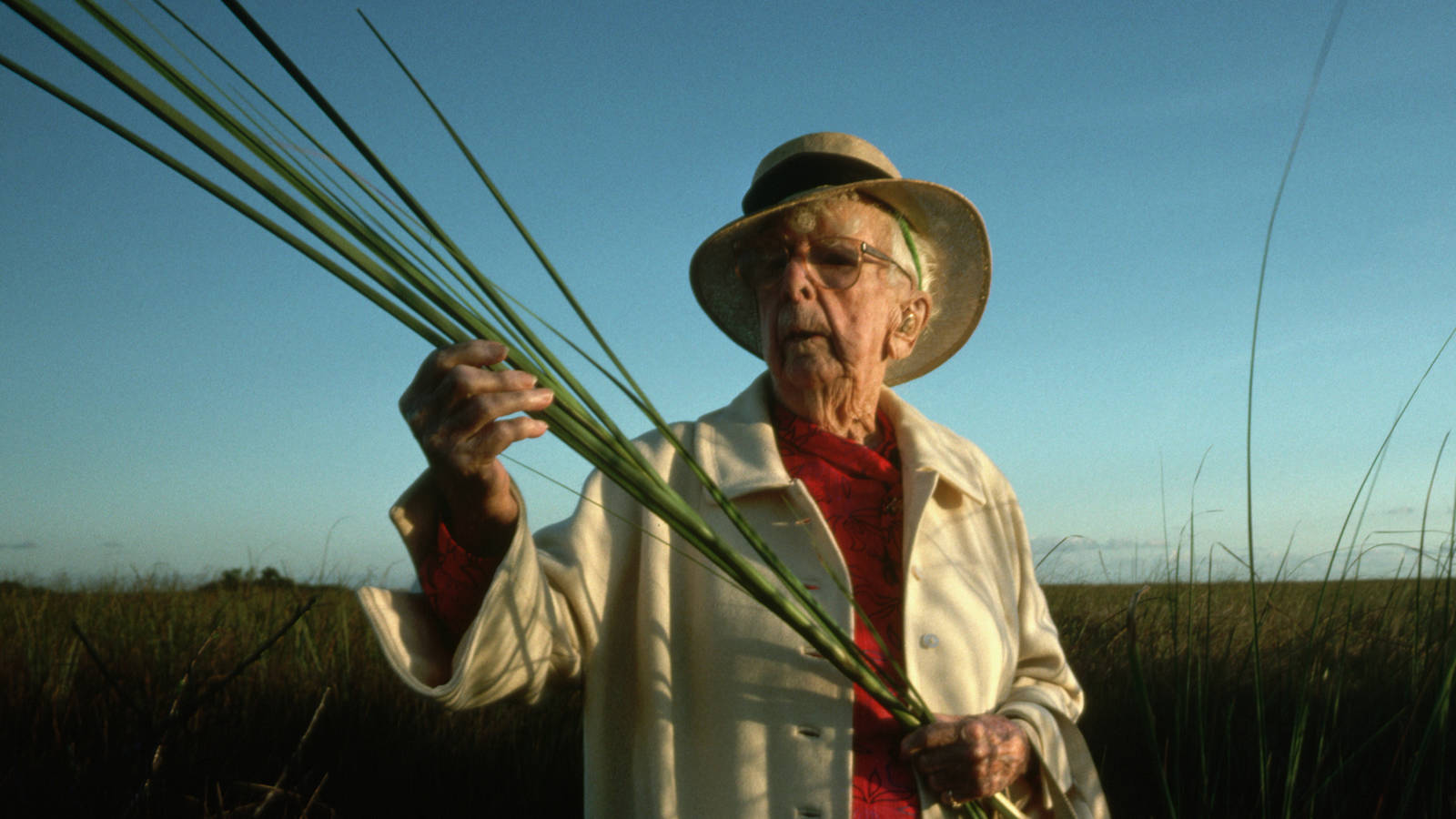 1984
NPCA institutes the Stephen T. Mather award, an honor given to individuals who have shown steadfast leadership and dedication to our national parks.
1986
Everglades champion Marjory Stoneman Douglas receives — and is the namesake for — NPCA's first citizen conservationist award; the annual award recognizes an individual's outstanding efforts to protect a national park site.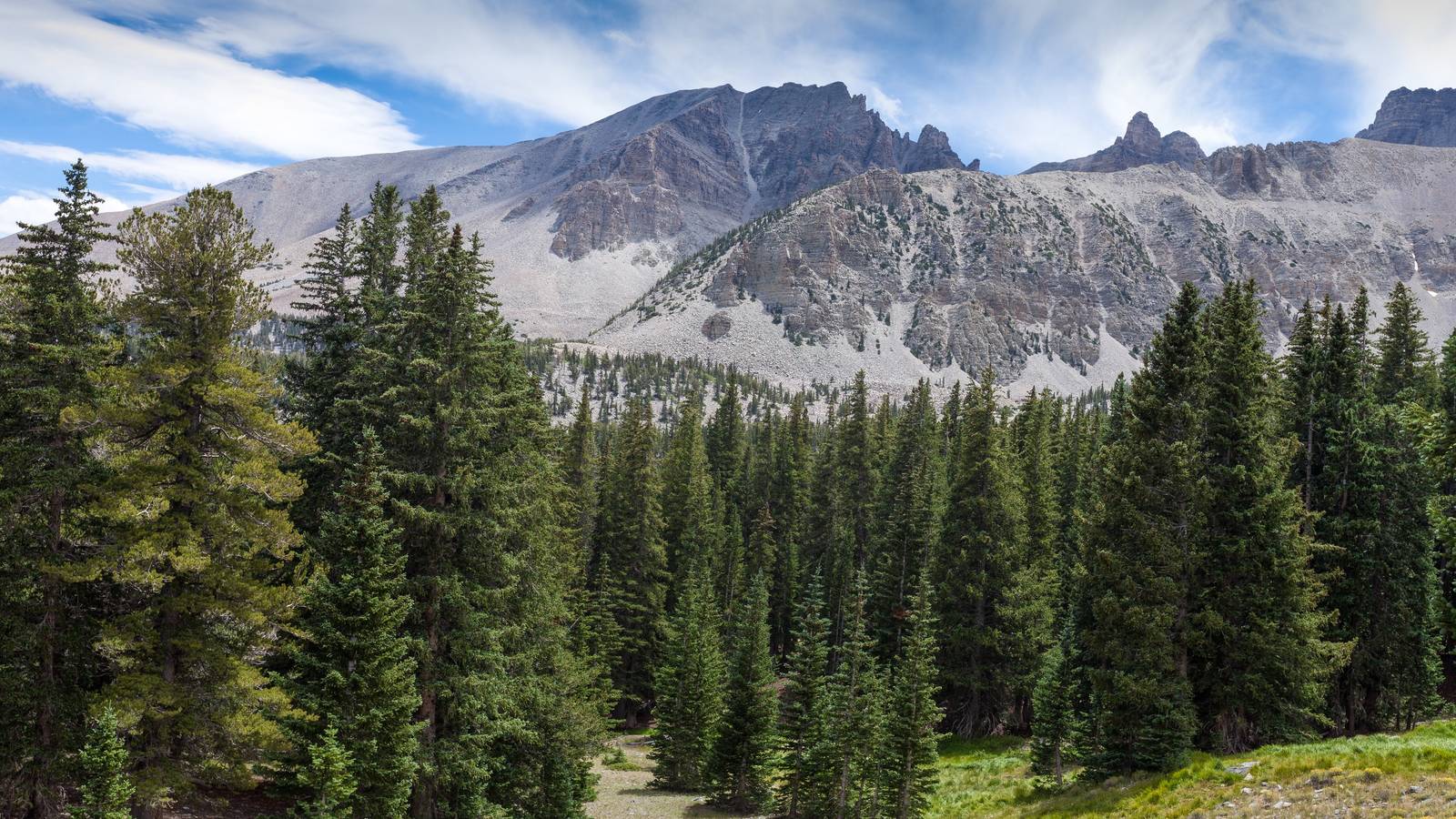 1986
NPCA is instrumental in the establishment of Great Basin National Park in Nevada.
1990
NPCA membership tops 200,000.
1996
After decades of advocacy by NPCA, Tallgrass Prairie National Preserve in Kansas is established.
1998
Tom Kiernan becomes president of NPCA, focusing on the development of regional programs and increasing National Park Service funding.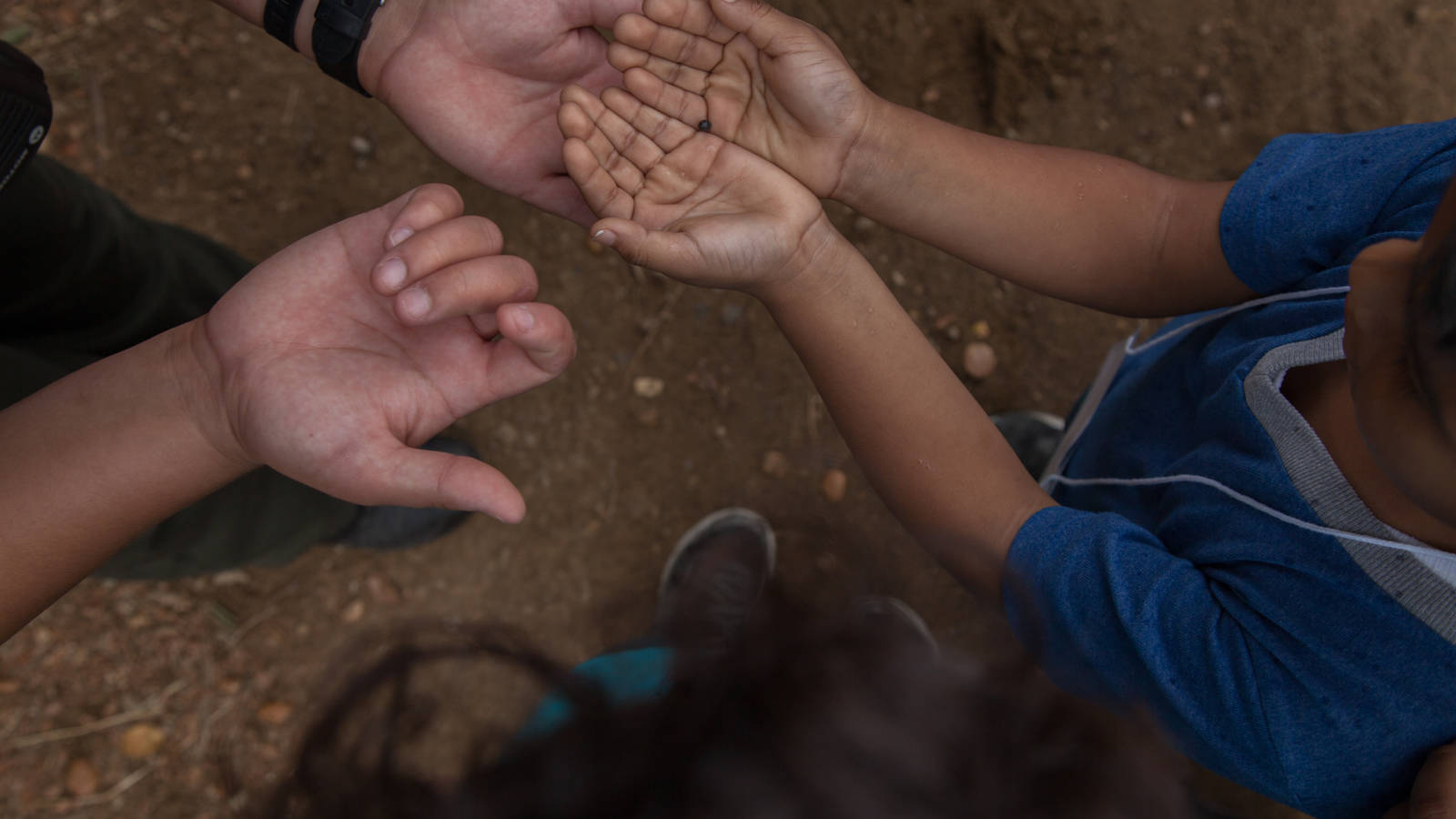 1999
NPCA organizes the first Mosaic in Motion conference to establish, strengthen and celebrate better relationships between the National Park Service and communities of color across the U.S.
2000
NPCA launches the Center for the State of the Parks to develop the first comprehensive assessment of the natural, cultural and historical treasures in the national parks.
2004
Theresa Pierno joins NPCA as vice president of regional operations and expands the field program to include more than 60 staff working in 24 offices across the country.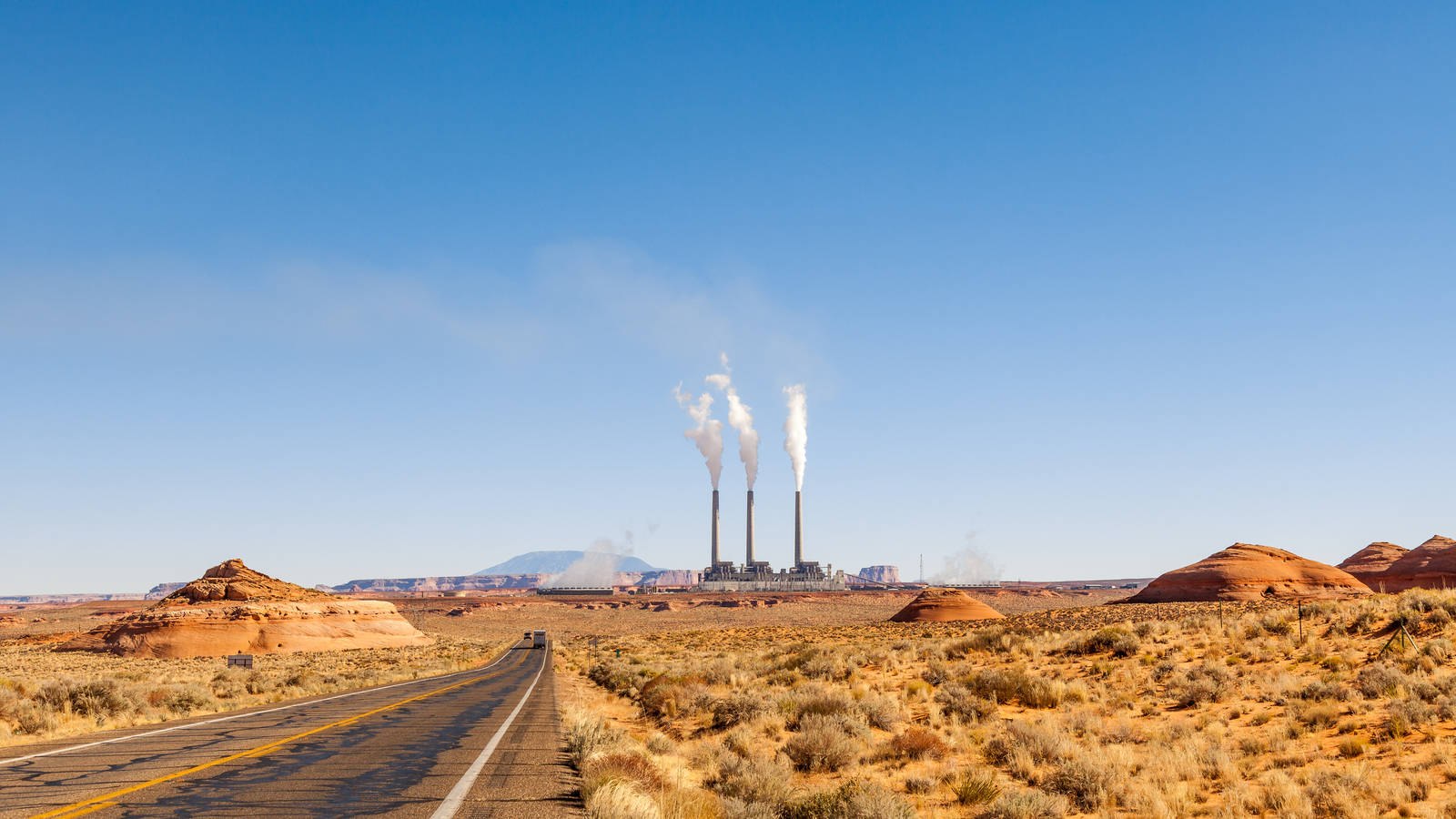 2007
NPCA helps to secure a record $122-million funding increase for the National Park Service, which has since been insufficiently funded to meet the demands of soaring visitation and a mounting maintenance backlog.
2008
Bowing to pressure from NPCA and its allies, the Environmental Protection Agency abandons its plans to weaken pollution standards that would pave the way for new coal-fired power plants near national parks.
2008
NPCA convenes the National Parks Second Century Commission to articulate a bold vision for the parks' future, identifying the opportunity to create a more innovative Park Service, the need for sustainable funding, and the power of education, diversity, stewardship and service to help bring the parks ideal into the new century.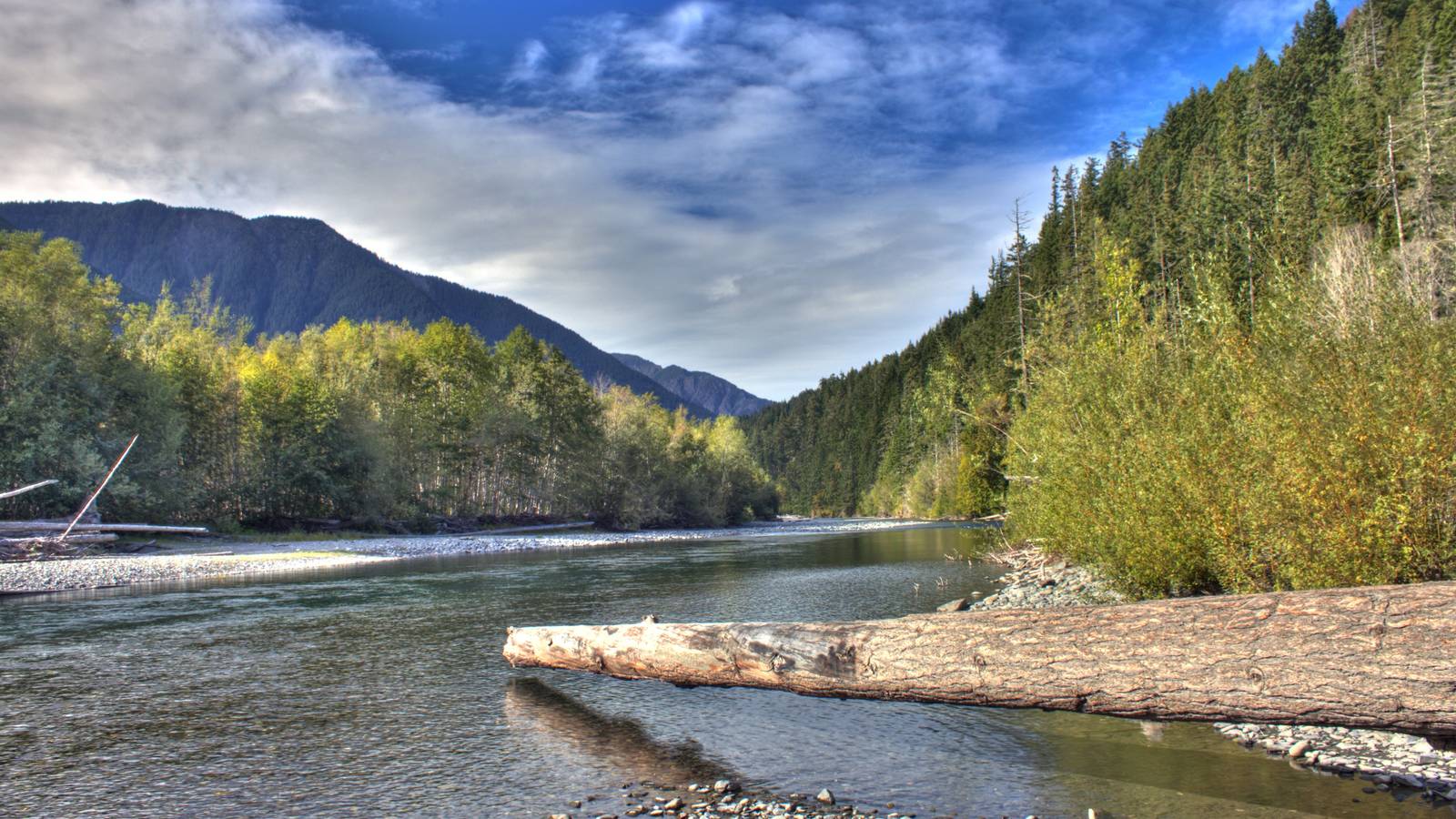 2011
In a landmark victory for NPCA and its allies, the National Park Service begins the largest dam-removal project in U.S. history, restoring the Elwha River in Washington's Olympic National Park to its original free-flowing state.
2012
NPCA reaches 800,000 members and supporters.
2013
After 15 years, Kiernan steps down. Clark Bunting, former head of Discovery Channel, is named president and CEO.
2013
NPCA's board of trustees charters the Next Generation Advisory Council to bring younger, more diverse voices into the organization's decision-making.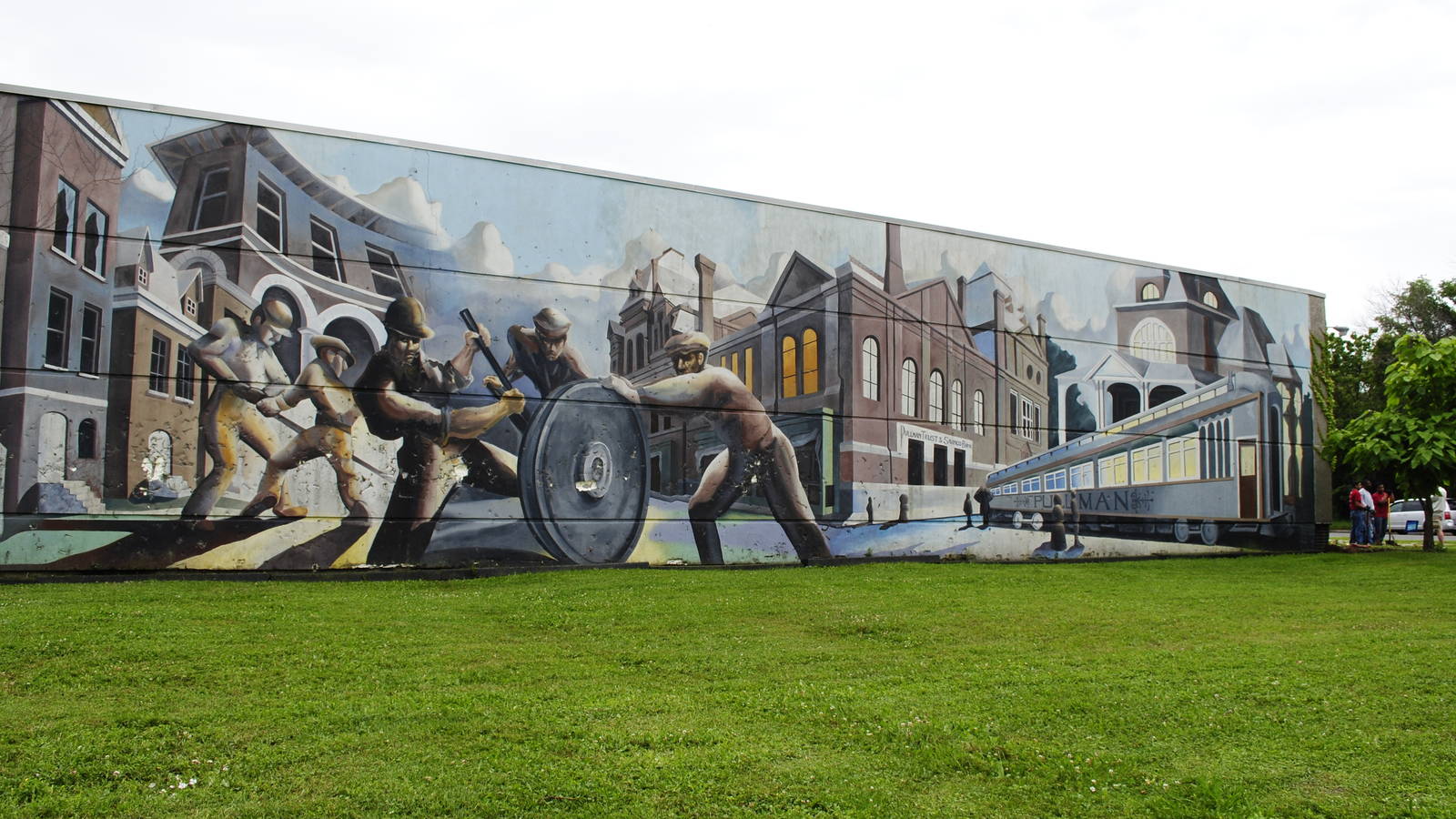 2015
Theresa Pierno becomes the first woman to lead the organization and confirms NPCA's role as the voice of America's parks
2015
The efforts of NPCA and community partners lead to the designation of Pullman National Monument in Chicago, preserving a site with deep roots in the labor and civil rights movements.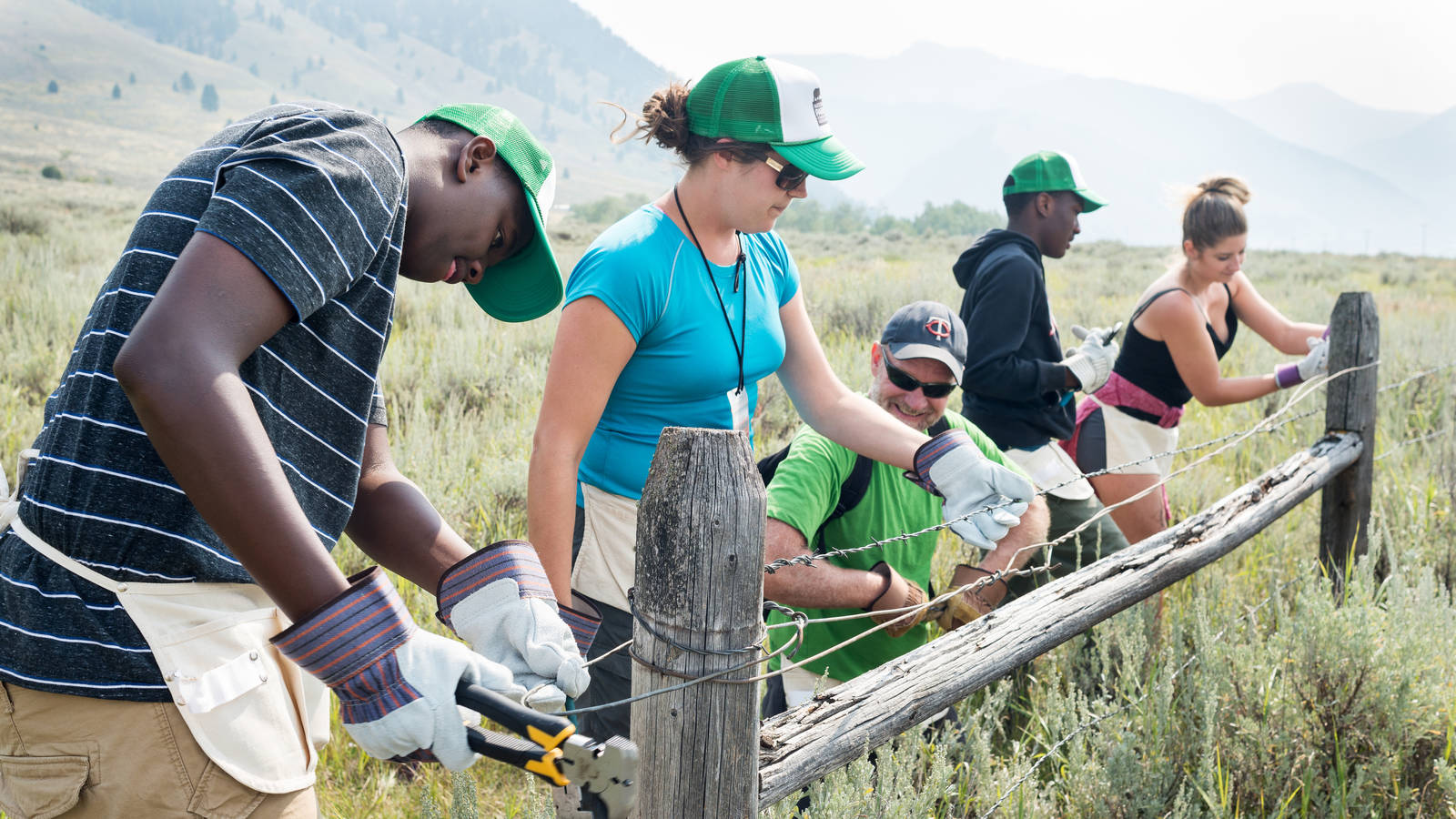 2016
During the National Park Service centennial year, NPCA's Find Your Voice initiative reaches out to a new generation of park advocates through service projects and events in national parks across the country.
2016
NPCA celebrates successful campaigns for the creation of Stonewall and Belmont-Paul Women's Equality National Memorials, sites that help to enshrine a more complete story of America in the park system.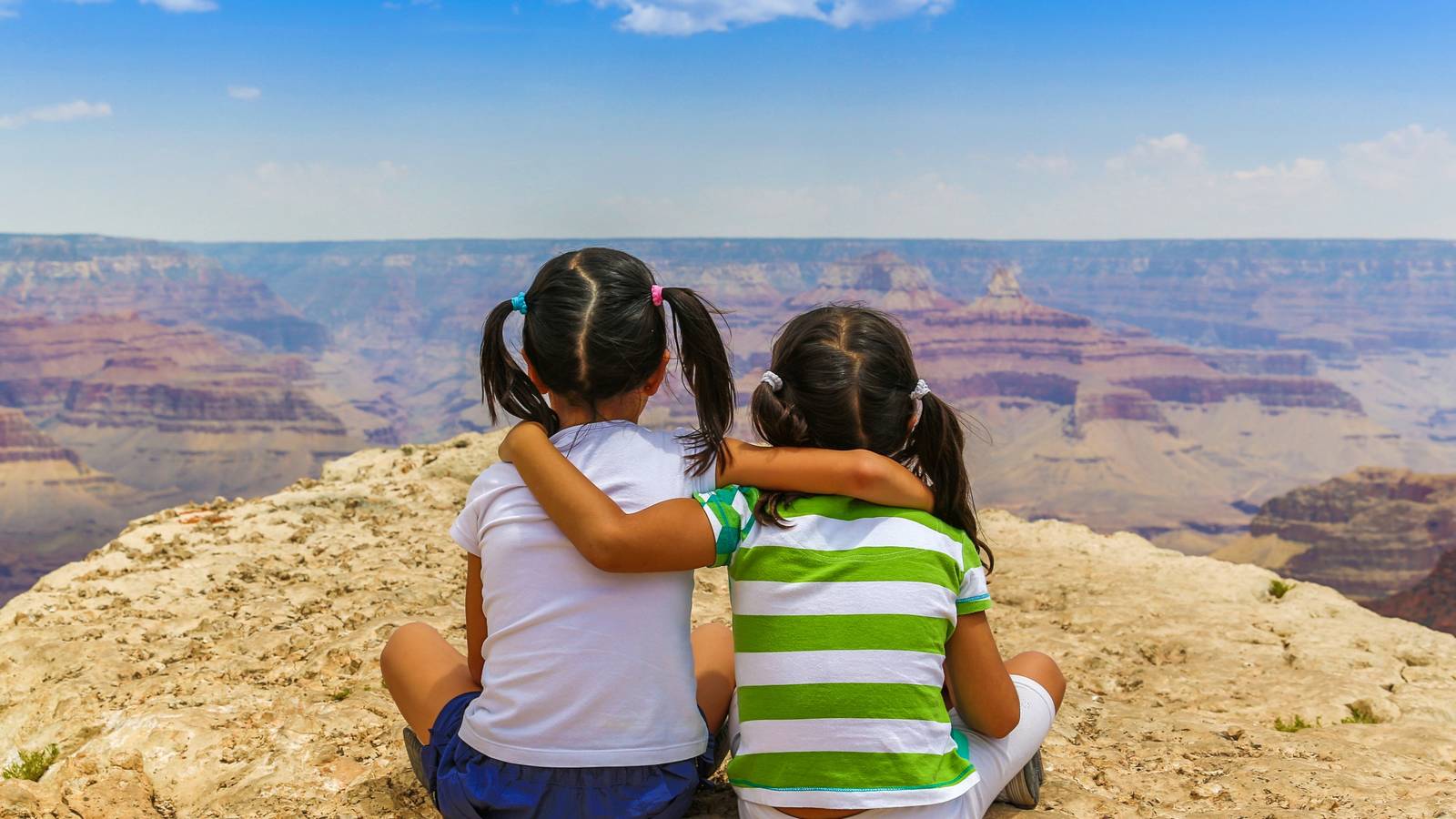 2016
NPCA and allies stop a massive commercial complex proposed for development just outside the boundaries of Grand Canyon National Park.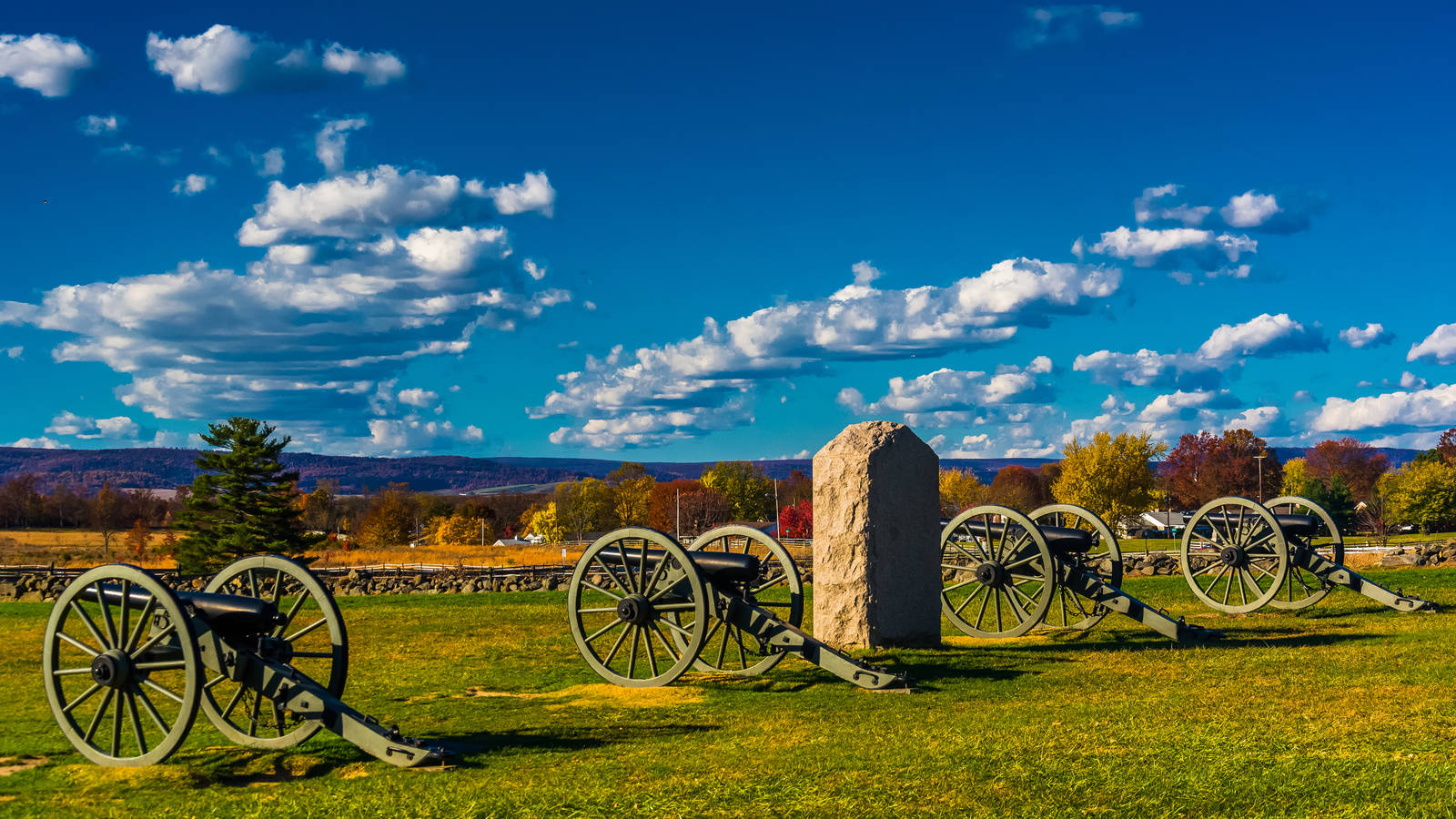 2017
NPCA safeguards the historic character of Gettysburg National Military Park by preventing — for the third time in a decade — a planned casino and racetrack on the doorstep of hallowed ground.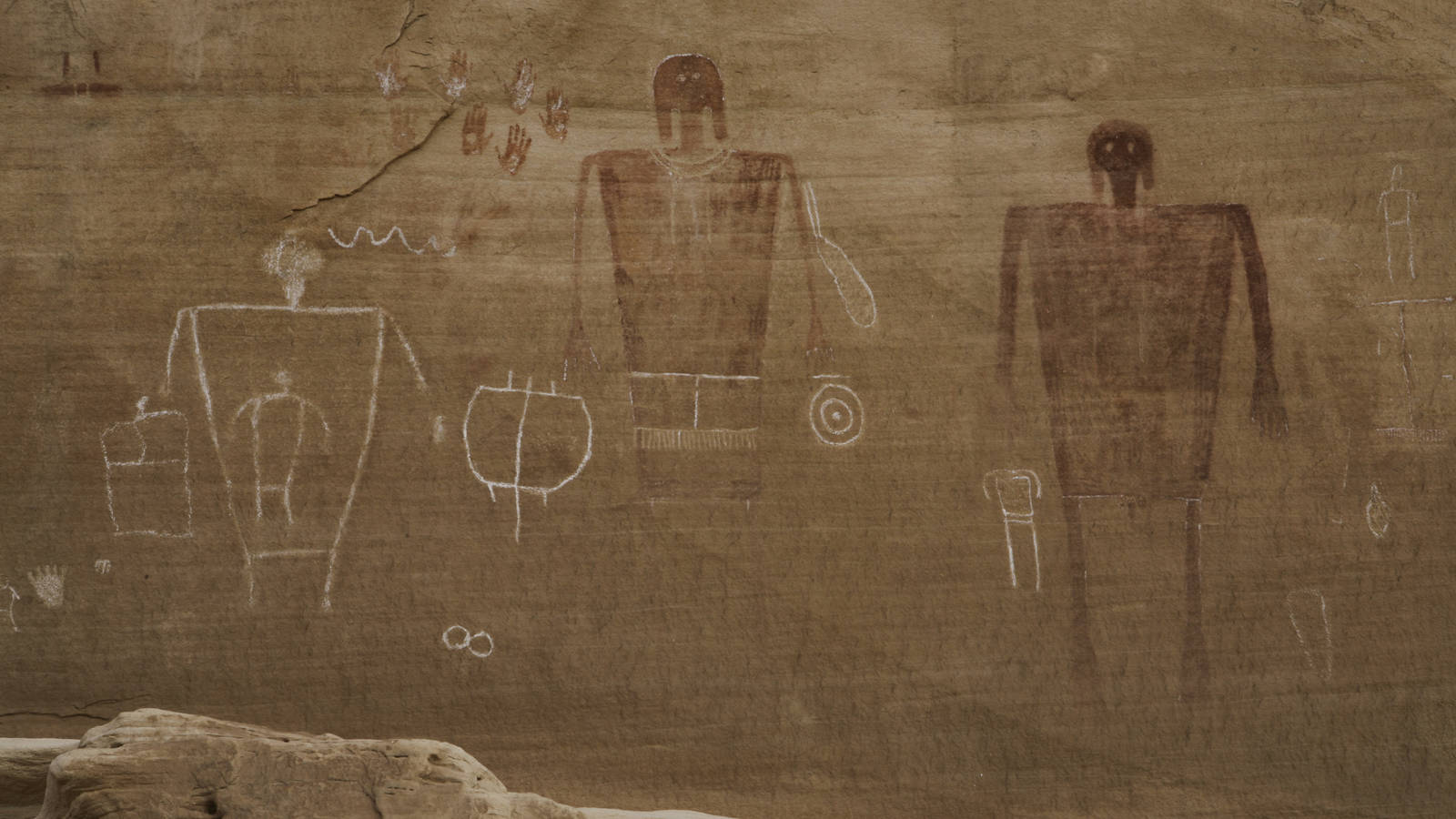 2018
NPCA challenges the legality of executive actions that slash protections for 2 million acres of public land in Bears Ears and Grand Staircase-Escalante National Monuments in Utah.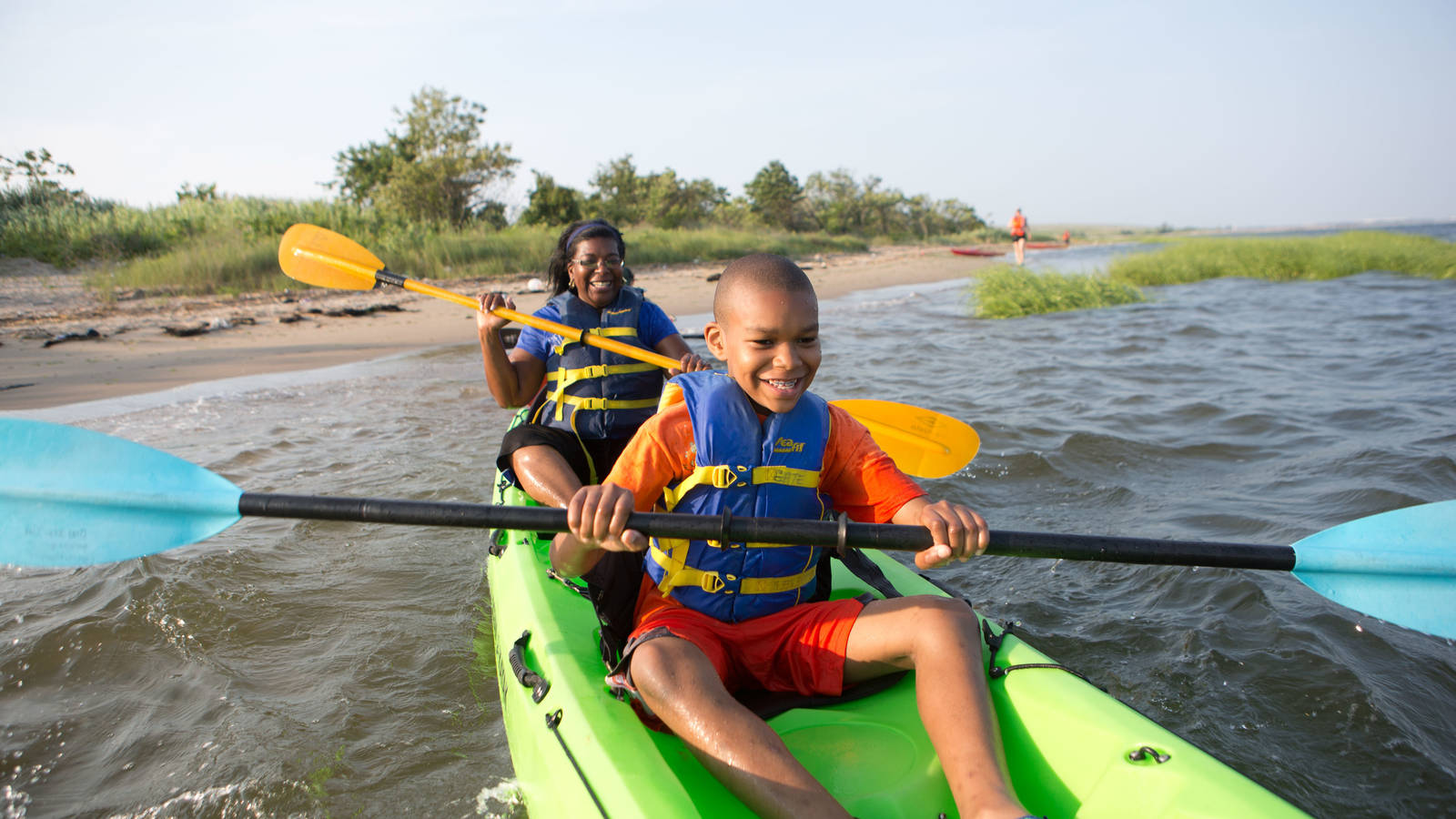 2019
NPCA and its 1.3 million members and supporters celebrate 100 years of protecting America's national parks.