Oil, Gas Leasing Threatens 7 Western National Parks
New report details dangers of development near park lands
National park visitation hit another record high in 2016, when more than 330 million people visited national parks, generating nearly $35 billion in economic activity and supporting over 318,000 jobs. However, improperly sited oil and gas leases, including on Bureau of Land Management (BLM) lands close to these national parks, puts that economic security at risk.
A new report from National Parks Conservation Association highlights seven national parks endangered by potential encroaching energy development. "Out of Balance: National Parks and the Threat of Oil and Gas Development" details the extent of possible energy development next to Dinosaur National Monument, Chaco Culture National Historical Park, and Canyonlands, Capitol Reef, Carlsbad Caverns, Mesa Verde and Zion national parks.
Nearby oil and gas development can cause sound and light pollution, damage to wilderness landscapes, marred viewscapes, and disruptions to park wildlife. In addition to harming the natural resources in the area, such impacts can negatively impact the visitor experience. The BLM decides which parcels of public land to lease, and while some BLM field offices have established requirements for protecting park resources when leasing these lands, the practice has not been adopted throughout the agency.
The report explains that the BLM has had success with a careful, thoughtful and locally driven approach over the last several years. Future recommendations outlined in the report support the continuation of this approach with planning and leasing processes that include:
Engaging with the Park Service to identify at-risk resources near potential leasing areas;
Considering economic impact of leasing on recreation economy in area;
Engaging with local stakeholders; and
Conducting a collaborative planning process like a Master Leasing Plan that balances energy development with protecting park resources.
Collaborative, comprehensive leasing processes are a locally driven, time-tested way to balance responsible energy development on public lands with the protection of our national parks and the economies they support.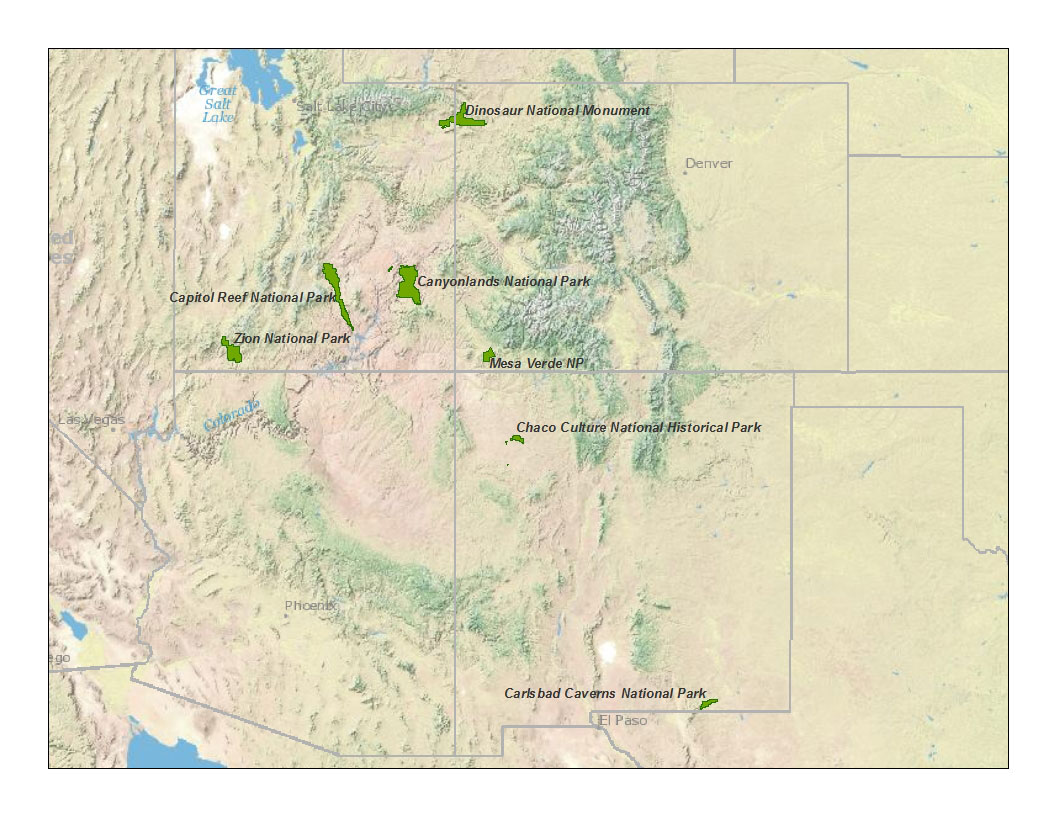 A map of the parks in the report.