Know Before You Go
Visiting Yosemite National Park
A reservation will be required to drive into Yosemite National Park between 6am and 4pm from May 20 to September 30, 2022.
At more than 750,000 acres, Yosemite is the third-largest national park in California, yet many visitors travel to Yosemite Valley, a small but view-packed area. For years, the Valley has been plagued by traffic, full parking lots, and long lines for restaurants, bathrooms, and visitor centers, while trails and overlooks are crowded with people struggling to get the same photograph.
My own trips back to Yosemite using the reservation system reminded me of the park decades earlier. With reduced traffic, getting into the park was simple. The trails were not congested, so you could more easily see and appreciate the park's natural beauty. It was a better experience — and one that we could make normal again.
Former superintendent Mark Butler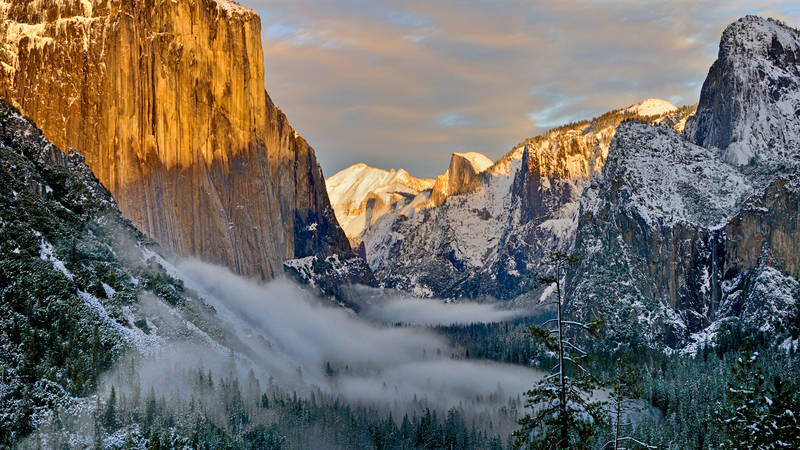 Park
With its sculpted granite rock formations, towering ancient sequoia trees and spectacular waterfalls, it's no wonder Yosemite is one of the most celebrated national parks in the world.
See more ›
Know Before You Go
Reservations are available at recreation.gov (sign in required)

Each reservation is valid for a three-day visit to the park

Reservations for the year opened on March 23.

If your chosen date is sold out, be aware that 30% of reservations for any particular day will be held back and only made available seven days before that date. This is to help facilitate more spontaneous last-minute trips.

These reservations are made available each day at 8am (PT) for the following week. However, be warned that demand is high and these reservations are taken almost immediately.

Note: the park does not require reservations for entrance after 4pm

The reservation costs $2

There is a separate $35-per-car park entrance fee
Know Before You Go
A Visitor's Guide to National Park Reservations
As record-setting numbers of people continue to find and explore our parks, some ― including Glacier, Rocky Mountain and Yosemite ― are working on solutions. Here's what to know before you go.
Make a tax-deductible gift today to provide a brighter future for our national parks and the millions of Americans who enjoy them.
Donate Now