Know Before You Go
Visiting Acadia National Park
A vehicle reservation is required to drive to the top of Cadillac Mountain via the Cadillac Summit Road from May 25 – October 22, 2022.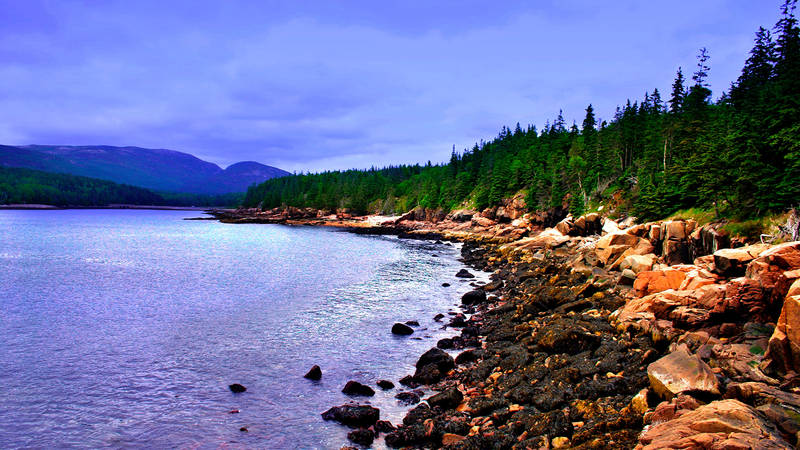 Park
Along the rugged coastline of Maine, this gem of the Northeast offers ocean shoreline, coastal forests, remote islands, rocky mountains and historic lighthouses. With 45 miles of historic carriage roads…
See more ›
Between mid-October and early March, Cadillac Mountain is the first place in the continental United States where visitors can see the sun rise ― but the popular Cadillac Summit Road has been plagued by gridlock during the summer and fall months, leading to public safety concerns, degrading the visitor experience, and threatening the park's sensitive alpine ecosystems.
After years of working with community members, park advocates and others, Acadia finalized a plan for a seasonal vehicle reservation system at Cadillac Summit Road and future plans for such systems at Jordan Pond House and Sand Beach parking lots.
Know Before You Go
Vehicle reservations are required to drive to the top of Cadillac Mountain:

The vehicle reservation costs $6

Hiking or biking to the top of Cadillac Mountain is free, no reservation required.

There is a separate $30-per-car park entrance fee, which provides access to the park for 7 days.

The Island Explorer Shuttle does NOT reach Cadillac Summit Road.

If your chosen date is sold out, please note that 70% of reservations for each day are held back until 10am EST, two days prior. This is to help facilitate last-minute trips but be warned that demand is high for these reservations and the supply sells out quickly.

Visitors can select either a Sunrise vehicle reservation with a 90-minute entry window, or a Daytime vehicle reservation, with a 30-minute entry window.

Note: the reservations provide a timed entry, but there is no required departure time until the park closes at 10pm EST.
Know Before You Go
A Visitor's Guide to National Park Reservations
As record-setting numbers of people continue to find and explore our parks, some ― including Glacier, Rocky Mountain and Yosemite ― are working on solutions. Here's what to know before you go.
Make a tax-deductible gift today to provide a brighter future for our national parks and the millions of Americans who enjoy them.
Donate Now