A disaster in Johnstown, Pennsylvania stunted a town and changed a nation.
Late in May, 1889, rain was falling an inch per hour in the hills of western Pennsylvania. Rivers were running six to seven feet above normal levels. The lake created by the South Fork Dam was threatening to breach its earthen barrier. Meanwhile, 14 miles downstream, steel mills heated tons of iron ore, shaping hot metal into huge railroad ties and long strands of barbed wired. Working-class families prepared dinner, making idle conversation about the storm as water ran through the streets.
Small floods were part of life in industrial, 19th-century Johnstown. The town of 30,000 was situated in a floodplain at the confluence of two rivers—but on May 31, 1889, those rivers began rushing higher and faster than they ever had before. Soon after, the 450-acre lake held back by the South Fork Dam spilled over its levees, going from brimming to empty in a matter of minutes.
Traveling upwards of 15 miles an hour, a tidal wave of water towering 40-feet high—and carrying with it all manner of industrial and farm debris—rushed down the valley with the power of Niagara Falls. Like dust before a stampede, a black mist composed of factory soot and mill tailings warned of the waters' coming. But there wasn't enough time for residents to get out of the way.
It took barely 10 minutes to drown Johnstown under the 20 million tons of water released by the dam. Four hours for oil to spread through the water-sodden debris swirling at the town's Stone Bridge, which acted like a sieve straining boxcars, animal carcasses, barbed wire, factory roofs, homes, and humans (some 300–400 still breathing). An instant for that oil to catch fire, the spark likely coming from spilled coals still hot from a nearby kitchen. One night for the fire to rage. Five days for the brand-new relief organization, the Red Cross, to appear in town. One month for businesses to reopen. Five years for the clean-up effort to be completed. Seventeen years for the last victims' bodies to be discovered in a floodplain near New Florence, Pennsylvania. In the end, more than 2,200 people died—770 of whom were never identified—and hundreds more were never found.
The worst part? It didn't have to happen. The town had all but invited the disaster to its doorstep. Wealthy entrepreneurs had turned rural Johnstown into one of the largest producers of steel and iron in the world. The area's natural resources, including iron, ore, coal, wood, and water, drove industrial and population growth as the working class came to the area in search of opportunity.
"With the valley crowding up the way it was," wrote David McCullough in his book, The Johnstown Flood, "the need for lumber and land was growing apace. As a result more and more timber was being stripped off the mountains and near hills, and in Johnstown the river channels were being narrowed to make room for new buildings.… Where the forests were destroyed, spring thaws and summer thunderstorms would send torrents racing down the mountainsides; and each year the torrents grew worse as the water itself tore away at the soil and at what little ground cover there was left."
"We call the flood a natural disaster, but it was a disaster that occurred from a combination of natural events and human manipulation of the environment," says Megan O'Malley, chief of interpretation at the Johnstown Flood National Memorial. "We see this happen over and over in human history: We create preconditions for disaster and then disaster occurs."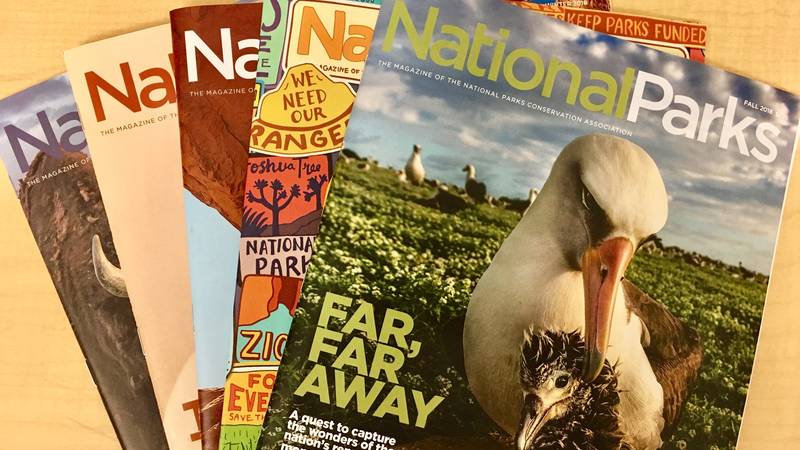 Subscribe to
You can read this and other stories about history, nature, culture, art, conservation, travel, science and more in National Parks magazine. Your tax-deductible membership donation of $25 or more entitles…
See more ›
Indeed, if there was any glimmer of hope during the Johnstown disaster, it came in the form of the newly established Red Cross, led by nurse and patriot Clara Barton. Five days after the flood, Barton arrived with a staff of 50 doctors and nurses to begin caring for the sick and establishing temporary shelters for those who had lost their homes. "The Red Cross was in its infancy, and this, the largest disaster in U.S. history, put it to the test," says O'Malley. "The lessons they learned apply to any disaster in the world."
Hurricane Katrina offers eerie parallels to the Johnstown flood, where environmental manipulation, faulty engineering, and complacency all paralleled Pennsylvania's disaster. But such historical lessons don't always take, not even in Johnstown, where major floods struck again in 1936 and 1977. Federal money funded the rebuilding of Johnstown time and time again, but industry moved on, leaving behind a dwindling population and high unemployment rates.
Johnstown's glory days are long since gone, but visitors to the national memorial can still hear its stories at the museum and visitor center; rangers offer van tours through the Allegheny Mountains to the ruined South Fork Dam. O'Malley is the first to admit that this is one of the country's darker memorials—but the events that make it tragic also make it powerful and relevant today.
About the author
Aimee Lyn Brown

Aimee Lyn Brown is a freelance writer in Oregon. She spent her childhood in the Pacific Northwest, and made her first trip to Crater Lake National Park before she could walk.