Summer 2014
Good News for Spelunkers
Oregon Caves National Monument Could Get Bigger.
In October, you can check out a haunted candlelight tour, and in the summer, local guides lead off-trail tours, where you can squeeze yourself through terrifyingly small crevices, if that's your sort of thing. Claustrophobic types may opt, instead, to wander through nearby cedar groves or gaze at the state's biggest Douglas-fir.
But at a paltry 480 acres (less than one square mile), Oregon Caves quickly prompts even the most enthusiastic visitor to look at his watch and ask, "Now what?"
Andy Kerr and other local activists are trying to change that.
THE REEL THING
Camera buff William Gruber came up with idea for the View-Master in 1938 when he and his wife took a tour of Oregon Caves, where he bumped into Harold Graves, a Portland post-card publisher. Gruber and Graves first discussed the idea that night at the Chateau, a historic inn that still hosts overnight visitors, and the invention brought them huge success at the 1939 World's Fair in New York. Early reels included images of many national park sites including Oregon Caves, Crater Lake, and the Grand Canyon.
"Oregon Caves is just too small," says Kerr, a park advocate in Oregon who has helped secure dozens of conservation designations on the state and federal level. Of course, it's more than a simple numbers game. Kerr says that expanding the site would safeguard the monument's water supply (which carved out those marvelous caves, drop by drop), protect unique plant species at nearby Bigelow Lakes, and increase opportunities for hiking, backpacking, bird-watching, and camping.
The land adjacent to the park is managed by the U.S. Forest Service, which allows logging and the grazing of livestock. But hungry cows generally ignore federal land designations, and erecting fences in the mountainous region would cost roughly $500,000—a figure that doesn't even include costly annual repairs that would be required after heavy snows. For decades, the cattle simply roamed where they pleased, including land upstream of the national monument, where they polluted the monument's main water source. But in 2008, the conservation organization Klamath-Siskiyou Wild started paying the rancher a yearly fee not to graze in the areas (sums that would go toward a final buy-out). Legislation pending before Congress would permanently retire the grazing privileges and expand the site by 4,000 acres, to encompass the rivers and streams that provide drinking water to the monument.
There's little opposition to the move beyond one local lumber mill. Representative Peter DeFazio (D-OR-4) and Senator Ron Wyden (D-OR) are leading the charge in Washington, where most experts believe the bill is likely to pass—eventually. (As this issue went to press, a House subcommittee had just completed a hearing on the bill—a step in the right direction.)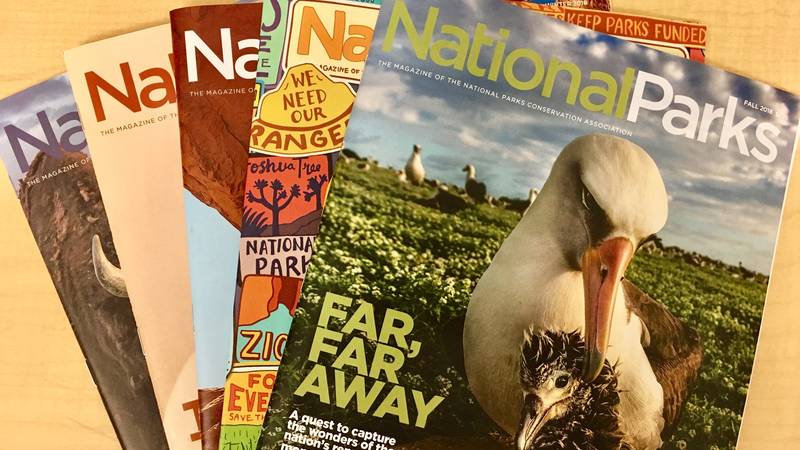 Subscribe to
You can read this and other stories about history, nature, culture, art, conservation, travel, science and more in National Parks magazine. Your tax-deductible membership donation of $25 or more entitles…
See more ›
"This designation has been proposed by the National Park Service numerous times, first in 1939, again in 1949, and most recently in 2000—so it's long overdue," says Rep. DeFazio. "The caves have become a family tradition for many Oregonians as well as tourists from outside the state, and their marble halls deserve greater protection and expansion for future generations."
"This is a branding opportunity," says Kerr. "People go to the monument, they take the tour, but they don't want to hike through the nearby national forest—they want to hike in the national monument. The monument's expansion would include the nearby campground and some trails, so visitors could do more than say, 'We took the two-hour tour, let's go.'" Kerr adds that if the park's footprint increases enough, many visitors will turn their short side-trips into overnight outings, which would bring even more economic development to the region.
"This jewel deserves a proper setting," says Rob Smith, director of NPCA's Northwest regional office, which is working to ensure the monument's expansion. "These caverns are alive and changing ever so slowly, as the stream continues to sculpt them. By protecting the waters surrounding the park, we're providing an extraordinary underground experience for future generations."