Spring 2015
A Pool for the People
The ruins of Sutro Baths recall life in turn-of-the-century San Francisco.
In a cove tucked behind San Francisco's westernmost point, waves break over a long, crumbling wall. Terraces and trails scar the surrounding bluffs. Tunnels cut into the rock, and a graceful, curving staircase descends through piles of broken concrete and twisted rebar to a swampy lagoon at the ocean's edge.
These traces are all that remain of Sutro Baths, a complex of public swimming pools completed in 1894. Now protected as part of Golden Gate National Recreation Area, these modern ruins were once a glass wonder that reflected the progressive character of their creator and the evolution of working-class life in turn-of-the-century San Francisco.
After the Gold Rush, San Francisco's wealthy could take a toll road out to the city's wild western edge, where they would relax at the beach and visit upscale coastal resorts. The working class, meanwhile, had few good options for recreation. Landscape architect and park pioneer Frederick Law Olmsted lamented of San Francisco in 1866, "The most popular place of resort is a burial ground on a high elevation scourged by the wind with no trees or turf. I have more than once seen working men resort with their families to enjoy a picnic in the shelter of the tombstones."
DINNER ON THE EDGE
Perched on a high bank overlooking Sutro Baths and the Pacific coast of San Francisco is the Cliff House Restaurant. The first Cliff House was built in the late 1850s with wood salvaged from a shipwreck at Lands End. Over the years, the building has burned down and been rebuilt many times. The Cliff House continues to draw out-of-towners and locals alike, who come for its expansive views and freshly baked popovers.
In 1879, German immigrant Adolph Sutro stepped into this scene with a fresh fortune and a charitable streak. Sutro was an entrepreneur, engineer, and politician who made his money in Nevada silver mines during the mid-1800s. He sold his mining interests and moved back to San Francisco, where he'd launched his merchant career nearly 30 years earlier.
According to historian John Martini, a retired park ranger who's just written a book about the baths, Sutro was a populist in the vein of Leland Stanford and Andrew Carnegie—men who made fortunes in America's Industrial Revolution, then worked to establish good names through philanthropy.
Sutro began buying up property, mostly in the undeveloped "outside lands" approaching the Pacific shore. He built an estate in an area called Lands End and welcomed the public to enjoy its grounds. In 1884, Sutro began construction on a tidal aquarium in a nearby cove. The aquarium opened in 1887, but by then Sutro had dreamt up an even grander vision for the sheltered beach: a massive indoor swimming pool, accessed from the city by a railroad in which Sutro himself was an early investor.
Through seven years of construction, Sutro's designs for the site kept changing, but his vision remained constant: a beautiful, affordable place where regular San Franciscans could exercise and play. The beach and its tumbling bluffs were walled in, terraced, and smoothed with concrete. A forest of iron columns grew up to support the baths' arched glass roof. To cover six heated salt-water pools, workers installed two acres of glass. "A small place would not satisfy me," Sutro said. "I must have it large, pretentious, in keeping with the Heights and the great ocean itself, so I filled the whole cove and gave my building a frontage of 350 feet, which, if I'm not mistaken, is the largest extent ever given to a similar structure."
Ostentatious as he was, Sutro was undeniably concerned with opportunities and education for the working class. Above the pools, a gallery displayed treasures from Egyptian mummies to taxidermied animals, including a sea lion named Ben Butler that had washed up on a nearby beach. Live shows, dancing, and races were a few of the diversions that visitors could expect from a trip to the baths.
Though well-loved and admired as a marvel of modern engineering, the baths were never very profitable. The glass behemoth sat exposed to wind, waves, salt, and fog, which posed costly challenges for its upkeep. After Sutro's death, his family operated the facility for decades, eventually converting half of the building to an ice-skating rink. They sold it in 1952, and in the mid-1960s, the new owners sold the property to a developer. It closed to the public forever in 1966.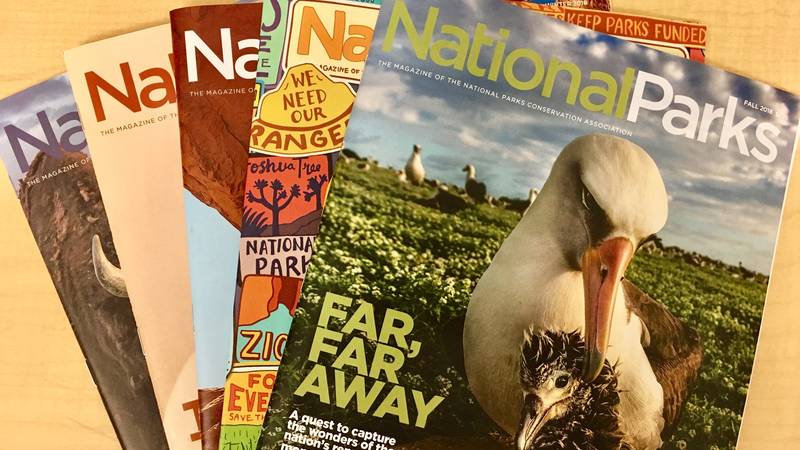 Subscribe to
You can read this and other stories about history, nature, culture, art, conservation, travel, science and more in National Parks magazine. Your tax-deductible membership donation of $25 or more entitles…
See more ›
On a sunny Sunday in June of that same year, 15-year-old John Martini decided to head out to the condemned baths with a buddy to have a look around. But as they turned onto the highway that goes up the coast, they saw a cloud of black smoke rising on the horizon over Lands End. An arsonist had struck the partly dismantled structure, and Sutro Baths burned to the ground.
"It was sad," says Martini, recalling the fire. "As a kid, I loved to go skating there. But at the time it burned, nobody thought you could stop someone from tearing down a beloved landmark and putting up new development."
But as the shell of Sutro's temple crumbled, a new conservationist ethic rose in the Bay Area, leading San Franciscans to reject plans for high-rise condos in the cove. Instead, the ruins were drawn into the boundaries of the Golden Gate National Recreation Area in 1972, saving a key spot in a protected stretch of shoreline spanning three counties.
These days, Martini leads tours at the site of the destruction he witnessed decades ago. Strolling among the ruins with visitors, he paints a vivid picture of the soaring structure and the generations of San Franciscans that streamed through its grand doors. "These aren't stories of famous people or dead generals," says Martini. "It's just a look at the life of common people."
About the author
Julia Busiek

Author

Julia Busiek has worked in national parks in California, Colorado, Hawaii and Washington state. She lives in Oakland, California.