Winter 2023
From Joshua Tree to Canyons of the Ancients
An unbroken stretch of protected land would benefit ecosystems, wildlife and cultural landscapes.
Beginning with the creation of Yellowstone National Park in 1872, national parks have largely been viewed one way — as clearly delineated areas designed to protect some of the country's most important natural and cultural treasures. But that approach is no longer adequate as the climate changes and a global biodiversity crisis accelerates. If we are to address these challenges, among the most urgent of our time, we need to think beyond park boundaries and ensure the lands surrounding parks are better protected. We need to see national parks not as isolated islands of preserved land but as anchors of conservation within broader landscapes.
As the senior director for landscape conservation at NPCA, I consider this way of looking at national parks as core to our mission. We are working with partners, Tribes and community members across the country to promote and advocate for this more holistic approach to conservation.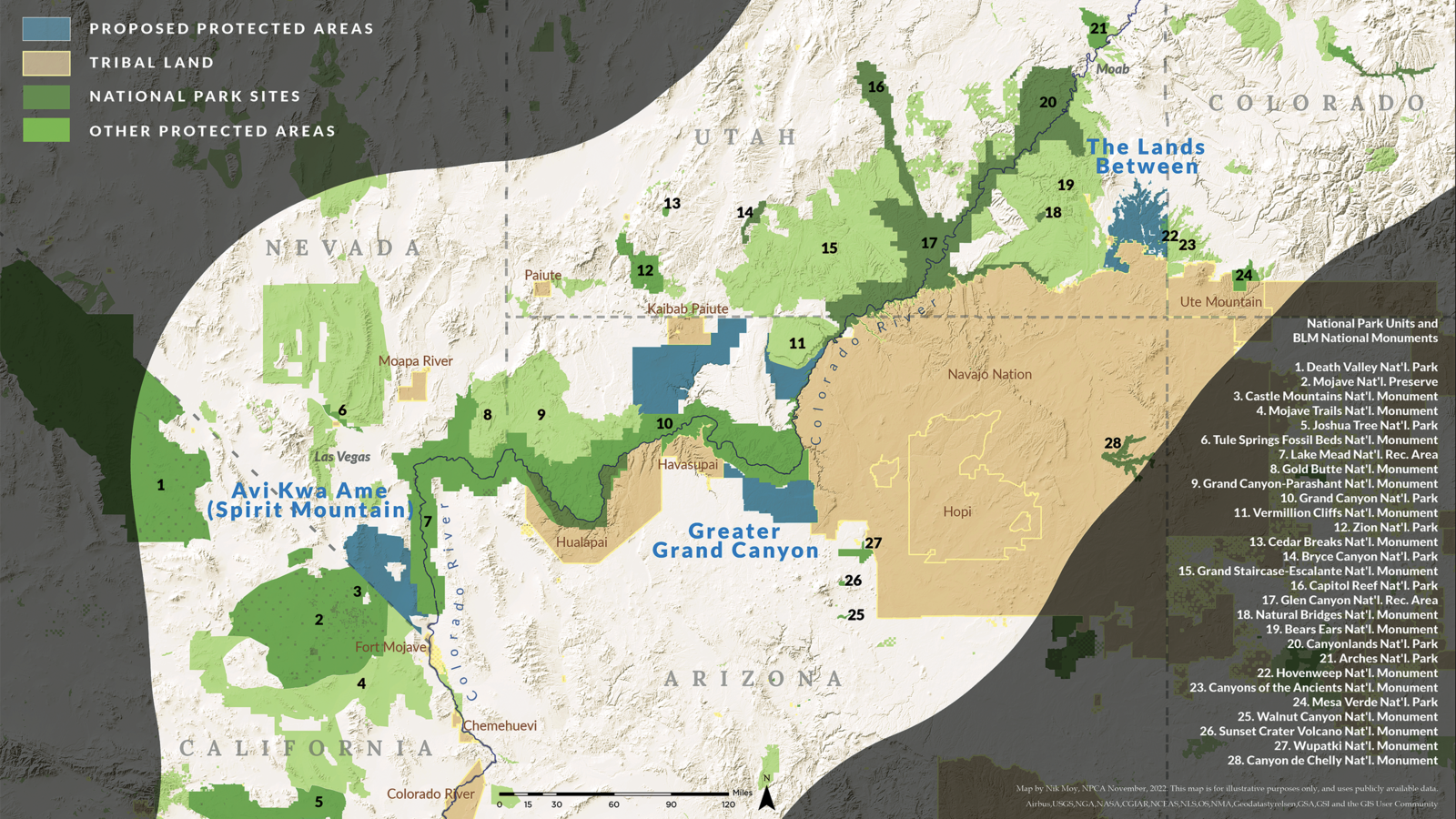 ©NICHOLAS MOY/NPCA

The map shows our vision for connecting and transforming a patchwork of parks and national monuments into an unbroken swath of protected land stretching from Joshua Tree National Park in California to Canyons of the Ancients in Colorado. Preserving Avi Kwa Ame in Nevada, the Greater Grand Canyon in Arizona and the Lands Between in Utah would fill the gaps, conserve some of the most important Indigenous sacred sites and cultural landscapes in the region, and provide crucial ecosystem links. Such connectivity is vital to protect habitats for wildlife, biodiversity, and key ecosystem functions such as migration, water movement, food availability and more.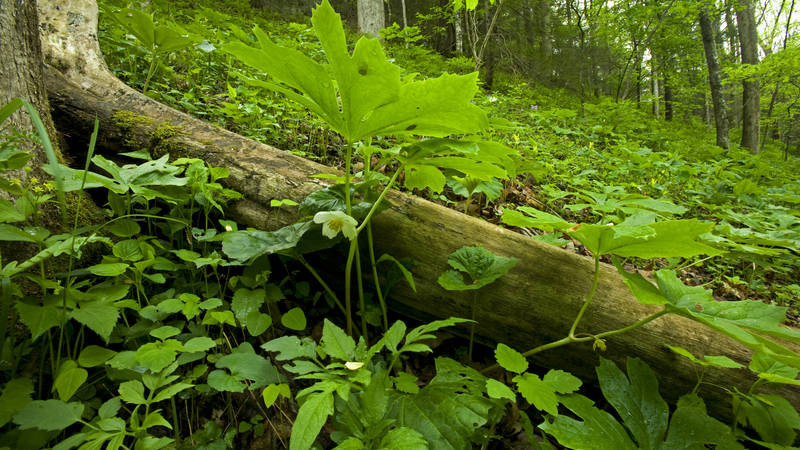 Blog Post
Congress has a new opportunity to meaningfully address the climate crisis by setting an ambitious land and water preservation goal for the United States.
See more ›
Desert bighorn sheep and pronghorn antelope are among the species that would benefit from a more connected landscape. Both need to move to survive, but that is increasingly difficult as roads, energy facilities, fences and other structures continue to splinter the land. Reducing fragmentation and giving animals space to roam more broadly are critical as climate change alters habitats, makes water scarcer, reduces food security and forces wildlife to adapt.
Community members, including Indigenous people who have lived on and used these lands for centuries, are leading the campaigns in Nevada, Arizona and Utah. For landscape-scale conservation to work, we must ensure that people are at the heart of the effort to craft conservation solutions.
To learn about the ambitious goal of preserving 30% of U.S. lands and waters by 2030 and NPCA's broad landscape protection efforts, go to npca.org/landscapes.
About the author
Matthew Kirby

Senior Director, Energy and Landscape Conservation, Southwest

Matt has spent the last decade running campaigns to protect the public lands he loves. Currently he oversees NPCA's work to protect parks and the landscapes that surround them from energy development.