Today, just days after the Martin Luther King, Jr. Day holiday, Congress is one step closer to preserving a Chicago site rich with Civil Rights and labor rights history by introducing legislation that would name the historic Pullman neighborhood as the city's first national park.
The Pullman Company was home to the Brotherhood of Sleeping Car Porters, America's first black labor union with collective bargaining rights, and the union's founding president, Asa Phillip Randolph, helped win labor concessions in the 1930s and 1940s that paved the way for Civil Rights victories in the 1960s and 1970s. Randolph used his influence to help create the Fair Employment Practices Commission in 1941 which barred discrimination in the employment of defense industry workers, and later, his network of union connections organized the 1963 March on Washington.
I have lived in the Chicago area nearly all of my life, but it was just two years ago that I first experienced Pullman. Driving up 111th Street from the Bishop Ford Freeway, I came upon this little community and I remember thinking that something happened here. Something important.
You get that same feeling when you enter most national parks, like Harpers Ferry and its Civil War-era town, or Lowell Massachusetts where the once-decrepit textile mills have become a thriving downtown, or San Antonio Missions, with its nearly 300-year-old active churches.
Yet few sites preserve the history of American industry, labor, and urban planning as well as Pullman. America's first planned model industrial town was once the largest employer of African Americans in the nation. It was the site of the famous Pullman Strike and progress toward modern labor rights for the African-American community. The convergence of these uniquely American stories of undisputed national significance makes Pullman worthy of national park status.
Today, Senators Mark Kirk and Richard Durbin and Representative Robin Kelley are helping to preserve this historic district by introducing bipartisan legislation in both houses of Congress. With these bills, we take an important first step toward creating a national park at Pullman, though we are working for more than just a national park. We are also working toward the benefits a new park would bring the city:
Significant job growth and small business development because of the projected 500 percent increase in visitors to the site.
$32 million a year in visitor spending due to the designation.
An influx of new funds to the city from Transportation and Energy that go only to national parks in urban areas.
A first national park experience for millions of kids who might never otherwise get to a national park, thanks to its convenient location on public transportation.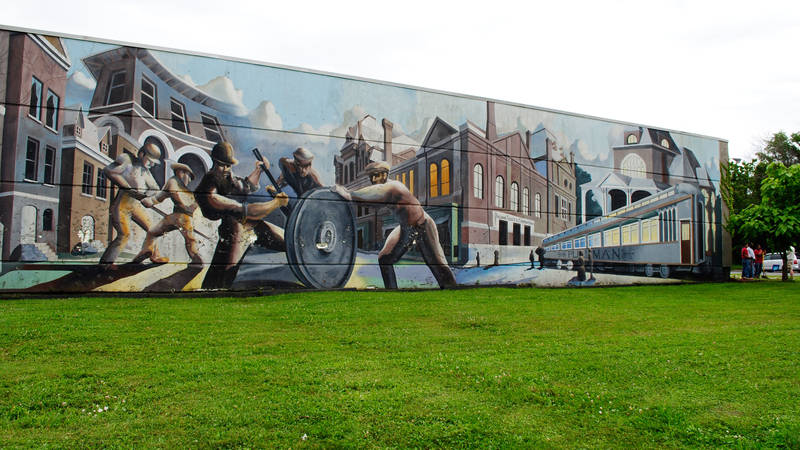 Park
Few sites preserve the history of American industry, labor and urban planning as well as Pullman, America's first model industrial town.
See more ›
With these new bills, we still have a long road and plenty of work ahead of us to gather congressional support. Any new national park requires modest start-up costs, and a Pullman National Historical Park would require about $350,000 a year for its first several years. However, research shows that every dollar invested in national parks generates $10 in economic activity for surrounding communities, and NPCA's recent economic report estimates that this park would bring good jobs and strong economic benefits for the people of Chicago.
Hundreds of people dedicated themselves to preserving and retelling the uniquely American stories here at Pullman for far longer than the two short years I have been here. It's because of their dedication and foresight that the history of Pullman still exists and these stories are alive today.
We have 401 sites in the National Park System, including nearly 50 that carry the name "national historical park." With the centennial of the National Park Service just two years away, we hope to celebrate that hundred-year anniversary here in Chicago with a new Pullman National Historical Park.
For updates on our progress creating Chicago's first national park at Pullman, follow #NPforPullman on Twitter, Facebook, and NPCA's website.
About the author
Lynn McClure

Former Senior Regional Director

Lynn came to NPCA in 2007 to launch the Midwest office in Chicago. As the Regional Director, she leads protection of more than 50 national parks in NPCA's largest region.