After years of frustrating overcrowding problems, staff at Arches National Park launched a timed-entry reservation system last month to ensure more reliable access for park visitors. Here's what to know before you go.
If you visited Arches National Park anytime between March and October over the past several years, you likely had to endure long lines of cars, limited parking and a significant wait to get into the park.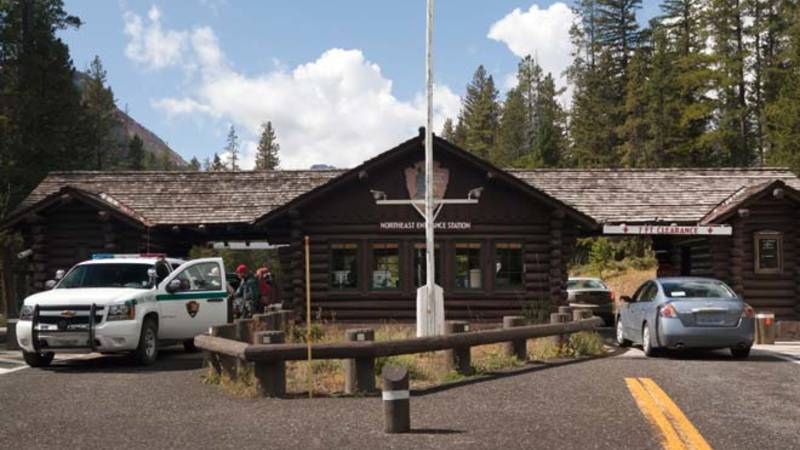 Press Release
The 2021 visitation report continues to prove what we have long known to be true - America's beloved national parks are popular. At odds with this steady surge in…
See more ›
Perhaps the entrance gate was closed, and you had to turn around and try again hours later. Once in, you may have circled around already-full parking lots at the "must-see" destinations, such as the Windows and Delicate Arch trailheads, and when you finally found a spot, joined long queues of hikers winding their way to the main attractions for photos. You may have even noticed an increase in graffiti on the iconic red rock features, trash along the trail and trampled vegetation.
Unfortunately, that type of experience has been increasingly common as visitation to Arches National Park, along with many other parks around the country, has skyrocketed. Last month, park staff launched a new system to help alleviate the uncertainty around getting into the park and finding parking, and to reduce the stress on park staff and damage to the park itself. Arches is following the lead of several other national parks and testing out a timed-entry reservation system from April 3 to October 3 this year, similar to what some museums, movie theaters and other venues around the country have already implemented to help manage the flow of visitors to popular activities.
The system is fairly straightforward. Reservations can be made online or by phone, several months in advance or the day before — though it helps to have access to the internet and ample time to plan your trip. To make a reservation, visit recreation.gov up to three months in advance and choose a one-hour entry window between 6 am and 5 pm on each day you want to go. (You can stay as long as you want; the specified hour is when you must arrive.) So, if you want to visit anytime in August, those reservations opened at 8 am on May 1. Similarly, if you want to visit in September, those reservations will all be available starting at 8 am on June 1. Your email confirmation will contain a QR code that you can either print or have ready on your phone to show park staff to enter the park anytime during that one-hour block of time. Once you have entered the park, you can leave and re-enter that day using the same reservation.
It is also possible to book a reservation by calling either the recreation.gov Reservation Line: 877-444-6777, the Reservation International Line: 606-515-6777, or the Reservation Line (TDD): 877-833-6777. Regardless of how you make the reservation, you will be charged a $2 processing fee. You will also need to pay the park entrance fee (or show your park pass) once you get there.
For visitors who do not get a reservation beforehand, it's also possible to hop on to recreation.gov at 6 pm the evening before you'd like to visit to try to get one of a limited number of tickets set aside for prior-day reservations.
I wanted to test out the system as soon as possible, since I had been hearing so many stories about the long lines, packed parking lots, and unhappy visitors and locals. So, I got onto recreation.gov at 8 am the morning the online reservation system opened in early January and made a reservation for April 5, the third day that these requirements were in place. I invited a close partner, the director of the Friends of Arches and Canyonlands Parks, who has lived in the area for decades, to join me that day. We had a truly fantastic experience, with easy access through the entrance, plenty of parking at the main attractions, and even a few moments on the trail to Landscape Arch when we didn't see a single person!
Here are a few takeaways from my experience.
Be ready to book your timed entry reservation on the first day the monthly block opens for your visit. That includes creating a recreation.gov account ahead of time, if you don't have one already, and having your credit card handy for the $2 processing fee.
Save your confirmation information and either print it out or have it available on your phone to show park staff when you're heading into the park.
Visitors may still encounter some busier times at the entrance gate, including right on the hour when each new hourlong entry block opens, as well as cooler parts of the day. You may want to adjust your own arrival time to avoid slowdowns at the gate.
No reservation is required before 6 am or after 5 pm, so even if you can't get a reservation for the day you want, you can set your alarm extra early or plan to arrive in time for a spectacular sunset. Just note that those early and late timeframes may end up being more crowded than other times of the day.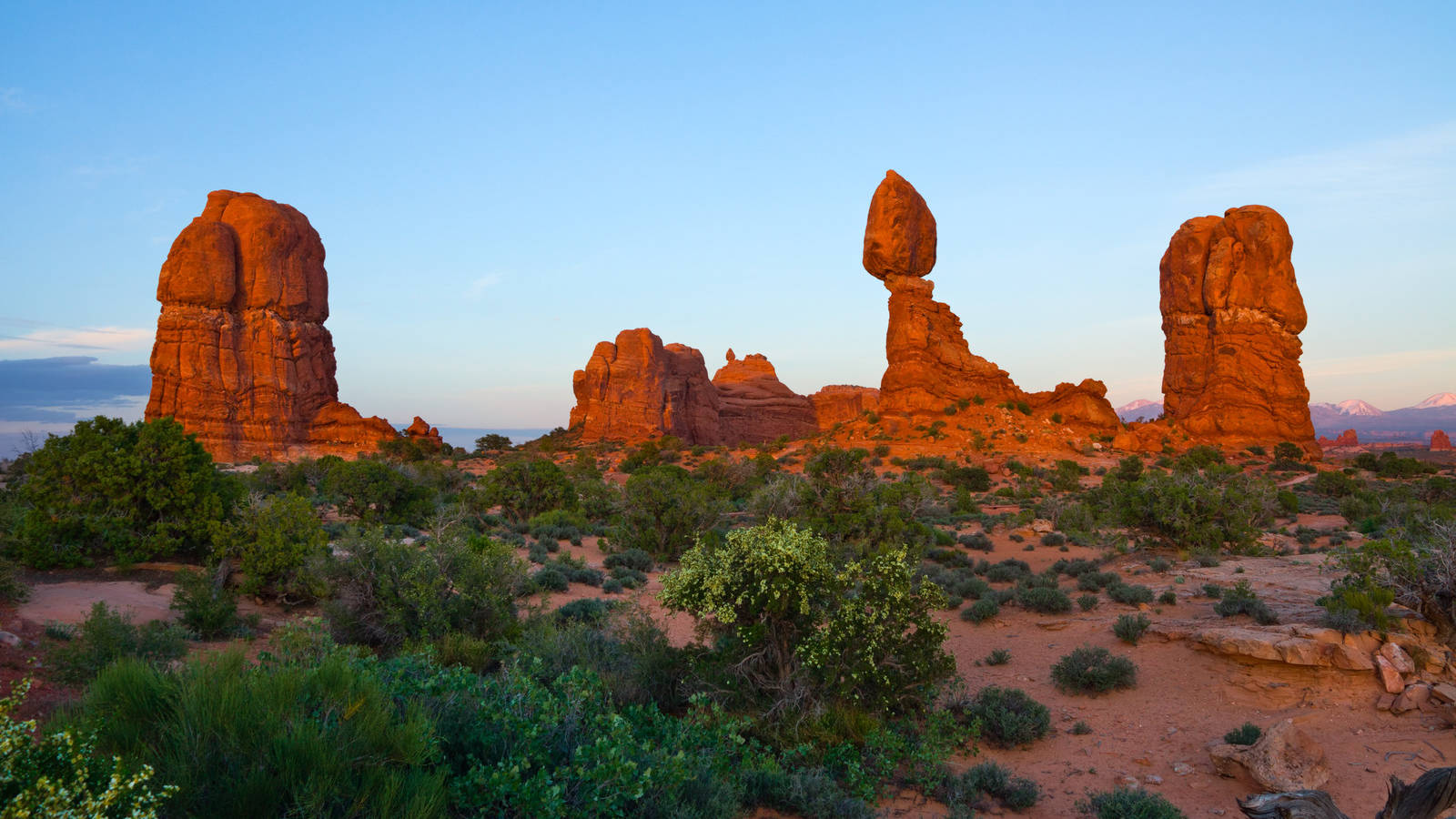 Know Before You Go
Timed entry reservations are required for visiting Arches between 7am-4 pm, April 1 - October 31, 2023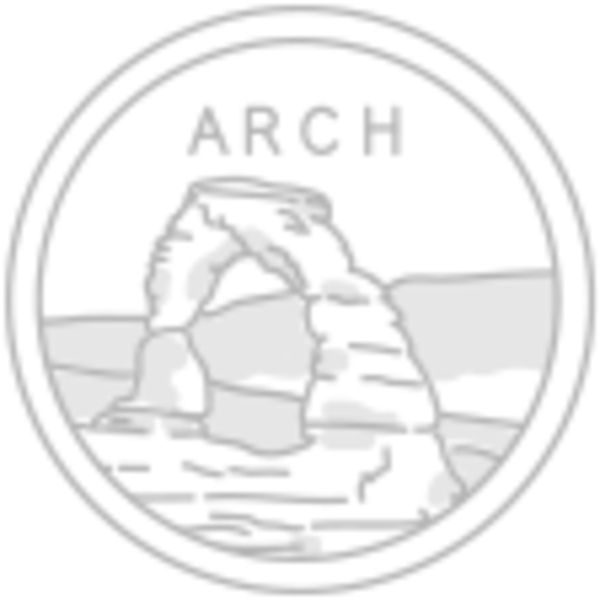 This new system will take some getting used to, but from my experience, the certainty of getting into the park when I wanted to and spreading out the number of visitors over the course of the day made for a very enjoyable, less stressful day. It was quick and easy to get through the entrance gate and so nice not to feel anxious about whether I would be able to find parking. Some popular spots will always draw crowds, especially Delicate Arch; however, the system is designed to make the experience feel less like hiking in a nonstop line of marching ants — and it means less waiting for visitors who want a prized photo under the arch!
NPCA will continue to monitor the progress of this pilot program, helping to get the word out so that more people know what to expect, encouraging the park to make more materials available in other languages, and striving to make sure the system is inclusive. Some research, including a recent report by the University of Montana, suggests that reservation systems like this one could disproportionately exclude people of color and low-income visitors — a serious problem. It is important to get this right and ensure that the timed-entry reservation system improves the experience and helps all visitors appreciate the park.
Stay On Top of News
Our email newsletter shares the latest on parks.
About the author
Erika Pollard

Associate Director, Southwest Region, Southwest

Erika is a Senior Program Manager in the Southwest region. She focuses primarily on issues concerning the national parks in Utah.