From COVID-19 to racial equity to climate change, the administration's priorities are a promising first step for our nation, including our national parks.
Shortly after taking office on Wednesday, President Joe Biden issued a series of executive orders addressing a range of issues from public health to immigration to the economy. Many of these new policies reflect NPCA's top priorities for parks on issues that we — and you — have fought hard for months, even years, to see addressed.
NPCA strongly supports many of the executive orders, including the following 10 actions.
1. Requiring masks and physical distancing in all federal buildings and on all federal lands. Having a uniform standard to prevent COVID-19 transmission at all national park sites will protect staff and visitors alike.
2. Rejoining the Paris Agreement on Climate Change. In 30 days, the United States will once again be a global partner in fighting the climate crisis, the worst threat people and public lands face.
3. Asking federal agencies to review new regulations and executive orders from the past four years that are harmful to the environment and public health. The Trump administration weakened or overturned more than a hundred guidelines, laws and policies affecting the environment and public health during its tenure, from the thoughtful standards of the Endangered Species Act to guidance undermining the role of science at the Environmental Protection Agency to regulations affecting the levels of pollutants allowed in our air and water. This is an important first step in reversing these damaging rollbacks.
4. Stopping border wall construction. This unnecessary and expensive barrier is already having harmful effects on parks and wildlife in Arizona, California and Texas. Stopping it will prevent irreparable destruction to sacred and environmentally significant lands.
5. Asking the Department of the Interior to review the boundaries and conditions of Bears Ears and Grand Staircase-Escalante National Monuments and Northeast Canyons and Seamounts Marine National Monument. The Trump administration illegally removed protections on more than a million acres of culturally and scientifically significant lands at Bears Ears and Grand Staircase-Escalante in 2017. In 2020, the administration opened Northeast Canyons and Seamounts to industrial commercial fishing, which is inconsistent with the purpose of the monument as designated. This is an important first step in restoring these public lands and waters to their full protected status.
6. Directing every federal agency to review its state of racial equity and deliver an action plan to address existing inequities. The Biden administration reversed a Trump administration order from 2020 to cease all federal diversity and inclusion training. The new administration will also require all agencies to create plans to address race-based inequities. The National Park Service has long faced problems recruiting a diverse workforce and maintaining staff morale. This is a positive step toward a more inclusive and welcoming culture among park staff.
7. Directing federal agencies to engage with underrepresented and underserved communities. Many stakeholders affected by park policies are not adequately consulted on issues that affect them, such as Native American nations and tribes whose ancestral homelands and culturally significant sites could be harmed by oil and gas drilling on public lands. It is critical that these stakeholders are included in public policies and actions.
8. Prohibiting workplace discrimination on the basis of sexual orientation and gender identity. In 2020, the Department of the Interior removed protections for LGBTQ employees from its ethics guide on workplace discrimination, an unconscionable move that this order reverses.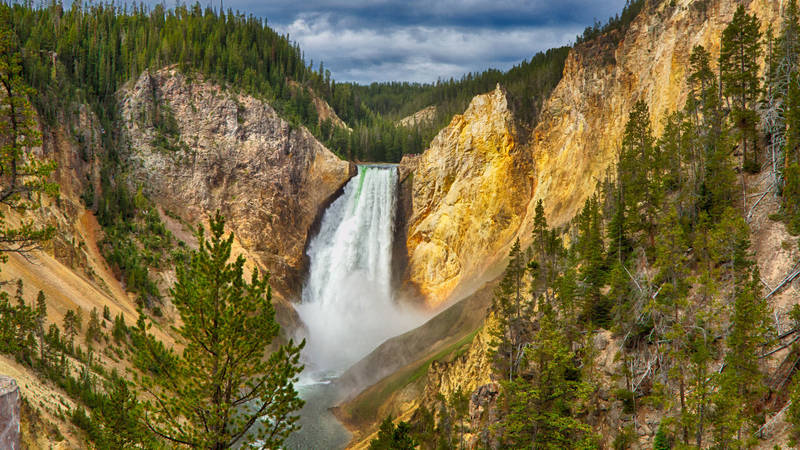 Blog Post
Decades ago, Joe Biden found solace in Yellowstone as a young senator. Can he use our parks to bring Americans together now?
See more ›
9. Undoing rollbacks to clean air and water protections that disproportionately impact low-income communities and communities of color. One of the most significant rollbacks during the Trump administration was weakening the National Environmental Policy Act, a bedrock law that protects communities from irresponsible development. Restoring this law to its original intent, as well as other regulations affecting pollution and climate change, will help people of color and low-income people have a voice in federal projects that affect their communities.
10. Removing obstacles to regulatory action. In the coming months, we expect to see recommendations from the administration to promote public health and safety, economic growth, social welfare, racial justice, environmental stewardship, human dignity, equity, and the interests of future generations. This can restore the high ideals of the National Park Service as an innovative agency that enhances the integrity of natural and cultural resources and treats all staff and visitors with respect and dignity.
There is much work ahead and many other important items NPCA will push for the administration to address. These actions demonstrate that Biden and his team are ready to act quickly for public and environmental health. We pledge to work with them — and with you — moving forward to restore, enhance and protect our nation's most inspirational places and the many people who love and depend on them.
Stay On Top of News
Our email newsletter shares the latest on parks.
About the author
Kristen Brengel

Senior Vice President of Government Affairs

As the Senior Vice President of Government Affairs, Kristen Brengel leads staff on public lands conservation, natural and cultural resource issues, and park funding. Kristen is responsible for implementing our legislative strategies and working with the administration.