Fall 2020
Lands of Protest
A visual history of racial justice demonstrations in America's national parks.
The death of George Floyd, an African American man who was killed by a white police officer during a May 25 arrest in Minneapolis, spurred worldwide protests calling for an end to police brutality and systemic racism. One of these protest sites, Lafayette Square, was chosen by protesters for its strategic and symbolic location: The 7-acre urban park, which is managed by the National Park Service, sits across the street from the White House.
"Place matters. It can be as important where to place a protest as what you have to say," said Timothy Zick, the author of "Speech Out of Doors: Preserving First Amendment Liberties in Public Places" and a professor of government and citizenship at William & Mary Law School. "If you're talking about the National Mall or Lafayette Park, you're within earshot or eyesight of people in charge, so it does matter to be there."
The National Park System is filled with iconic venues, and people demanding civil rights, racial justice and equality (and exercising their First Amendment rights) have long made use of national park sites to legitimize their causes. Martin Luther King Jr.'s famous "I Have a Dream" speech, delivered in 1963 during the March on Washington for Jobs and Freedom, resonated all the more because he spoke in front of the Lincoln Memorial, steps away from the statue of President Abraham Lincoln, whose moral authority King summoned in his opening lines. In 1978, Native Americans calling for tribal sovereignty marched across the country from one national park site to another, starting on Alcatraz Island in California and ending at the National Mall. They carried a sacred pipe over more than 3,000 miles, ultimately smoking it at the foot of the Washington Monument.
While some national parks become protest sites, some protest sites can become national parks because of their historical significance. For example, the area of downtown Birmingham, Alabama, that witnessed some of the most powerful peaceful protests and some of the most violent police repression of the 1960s civil rights movement became the Birmingham Civil Rights National Monument in 2017.
The right to protest for what is right, in the words of King, is "the greatness of America." The images below highlight some of the protests for racial justice that have taken place at national parks over the decades and serve as a reminder of what that greatness looks like.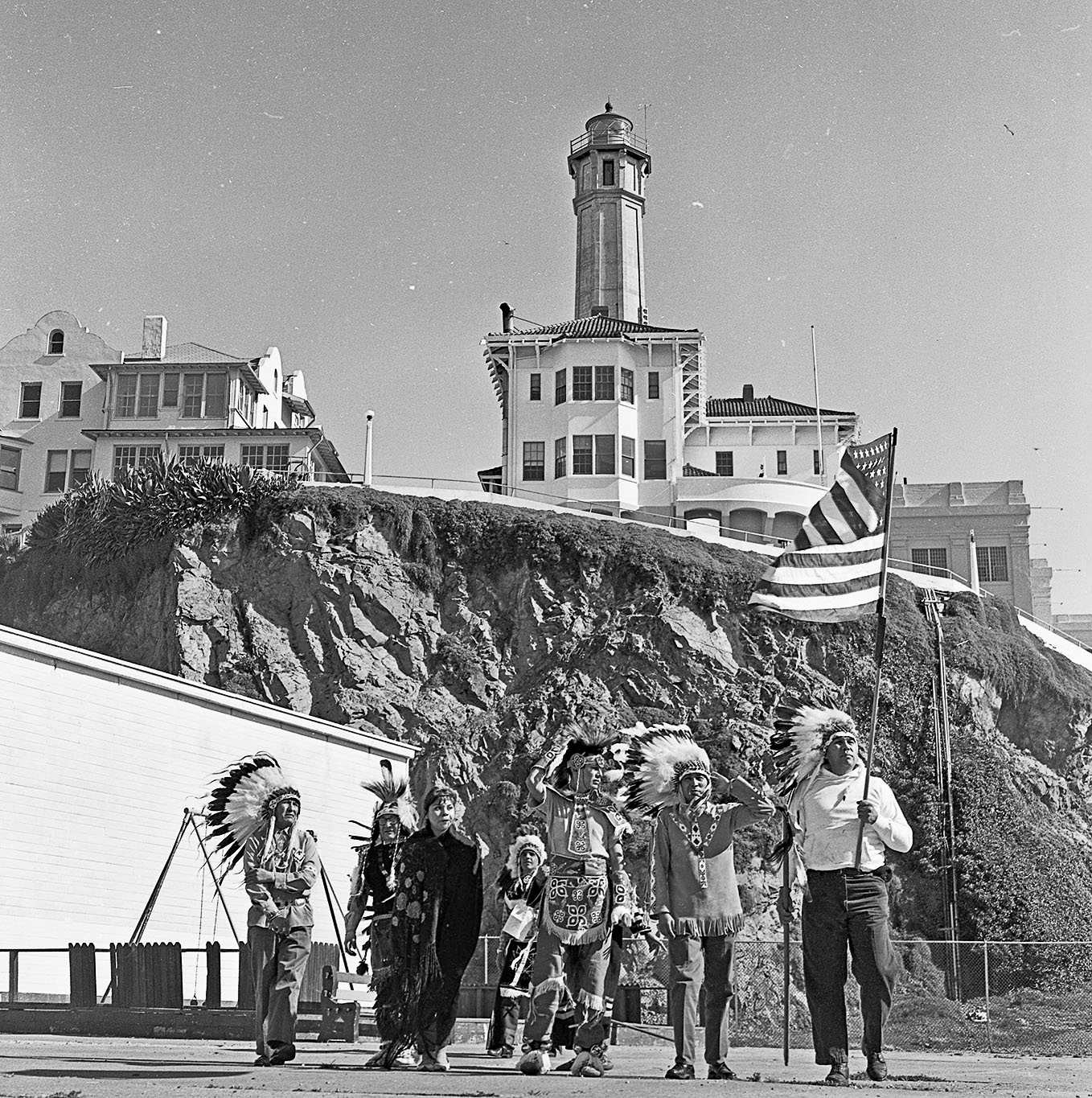 A small group of Sioux occupied Alcatraz Island (now part of Golden Gate National Recreation Area) on March 8, 1964, to claim the island under the provisions of the 1868 Treaty of Fort Laramie. Native American activists organized several subsequent occupations — including at Mount Rushmore and another at Alcatraz that started in 1969 and lasted 19 months — to denounce violations of their treaty rights and to call attention to poverty in Indigenous communities and other social inequities. ©BARNEY PETERSON/SAN FRANCISCO CHRONICLE/POLARIS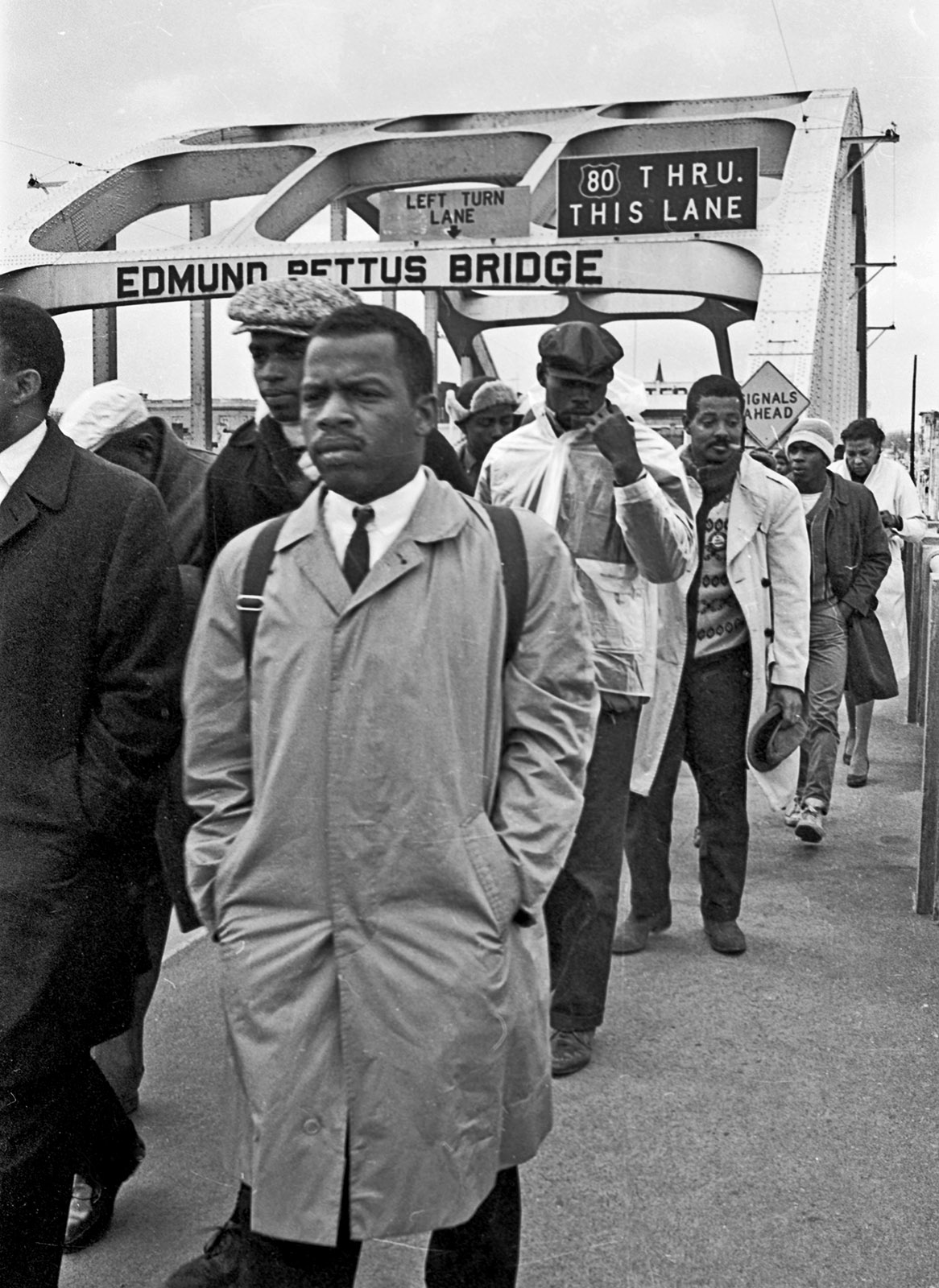 Civil rights icon and then Chairman of the Student Nonviolent Coordinating Committee John Lewis marched with about 600 others from Selma toward the Alabama state capitol to register Black voters on March 7, 1965. Lewis and others were severely beaten by police near the Edmund Pettus Bridge, forcing the marchers to turn back, but a much larger crowd completed the 50-mile walk — now part of the Selma to Montgomery National Historic Trail — under National Guard protection a couple of weeks later. Lewis died this summer after serving as a U.S. representative from Georgia for more than three decades. ©THE BIRMINGHAM NEWS ARCHIVE/ALABAMA DEPARTMENT OF ARCHIVES AND HISTORY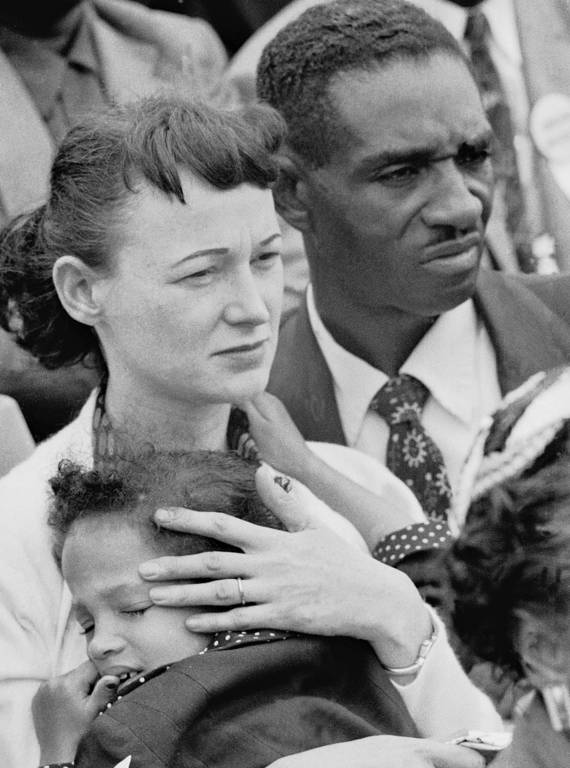 Children and parents were among the crowd of 25,000 that assembled at the Lincoln Memorial during the 1957 Prayer Pilgrimage for Freedom to urge the government to uphold and enforce the 1954 Brown v. Board of Education decision, which desegregated schools.  ©PAUL SCHUTZER/THE LIFE PICTURE COLLECTION VIA GETTY IMAGES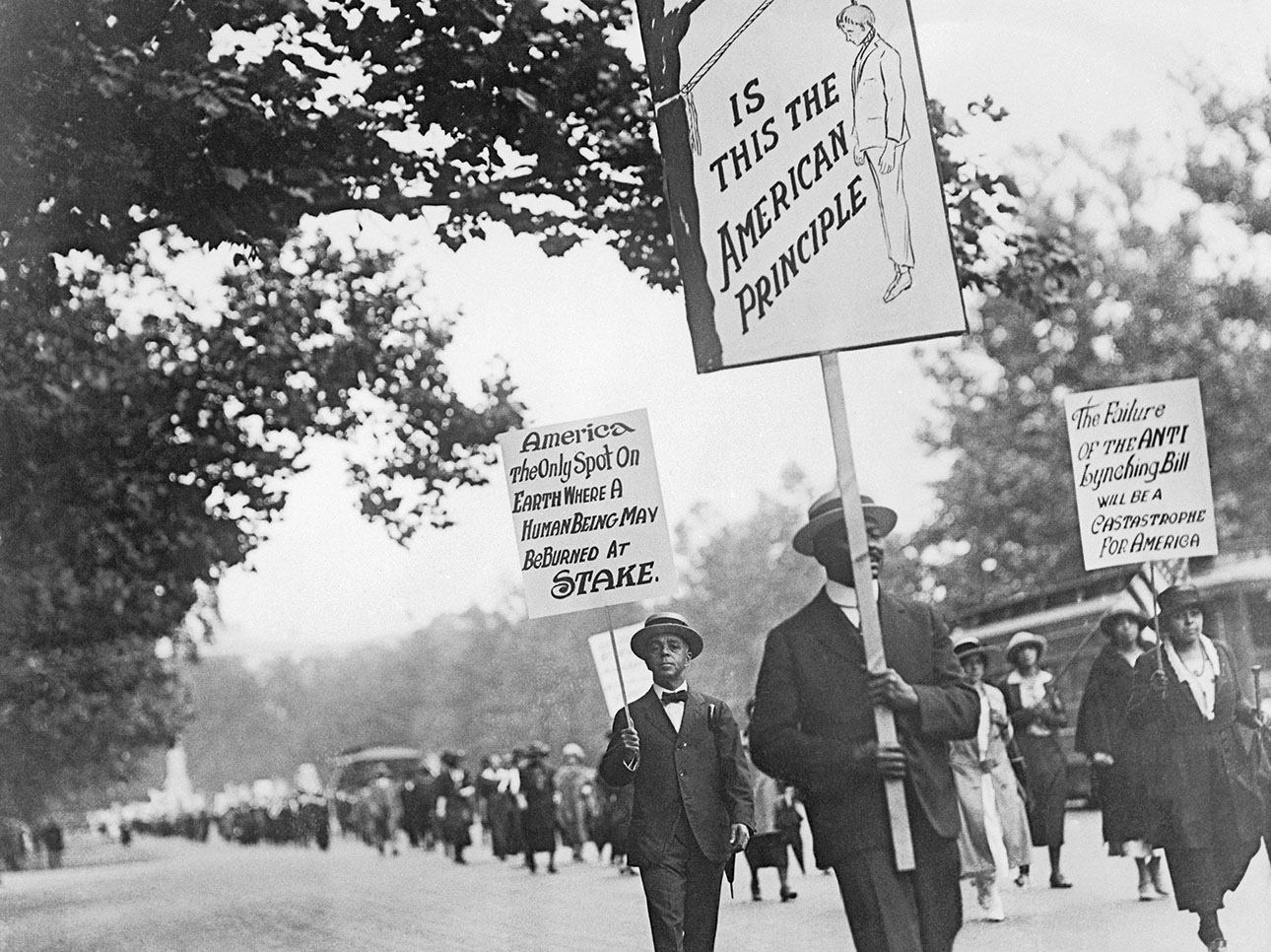 Thousands of African Americans marched silently toward the White House in June of 1922 to protest lynching and urge congressional action. They carried signs bearing messages such as "Is this civilization?" and "Congress discusses constitutionality while the smoke of human bodies darkens the heavens." ©BETTMANN/GETTY IMAGES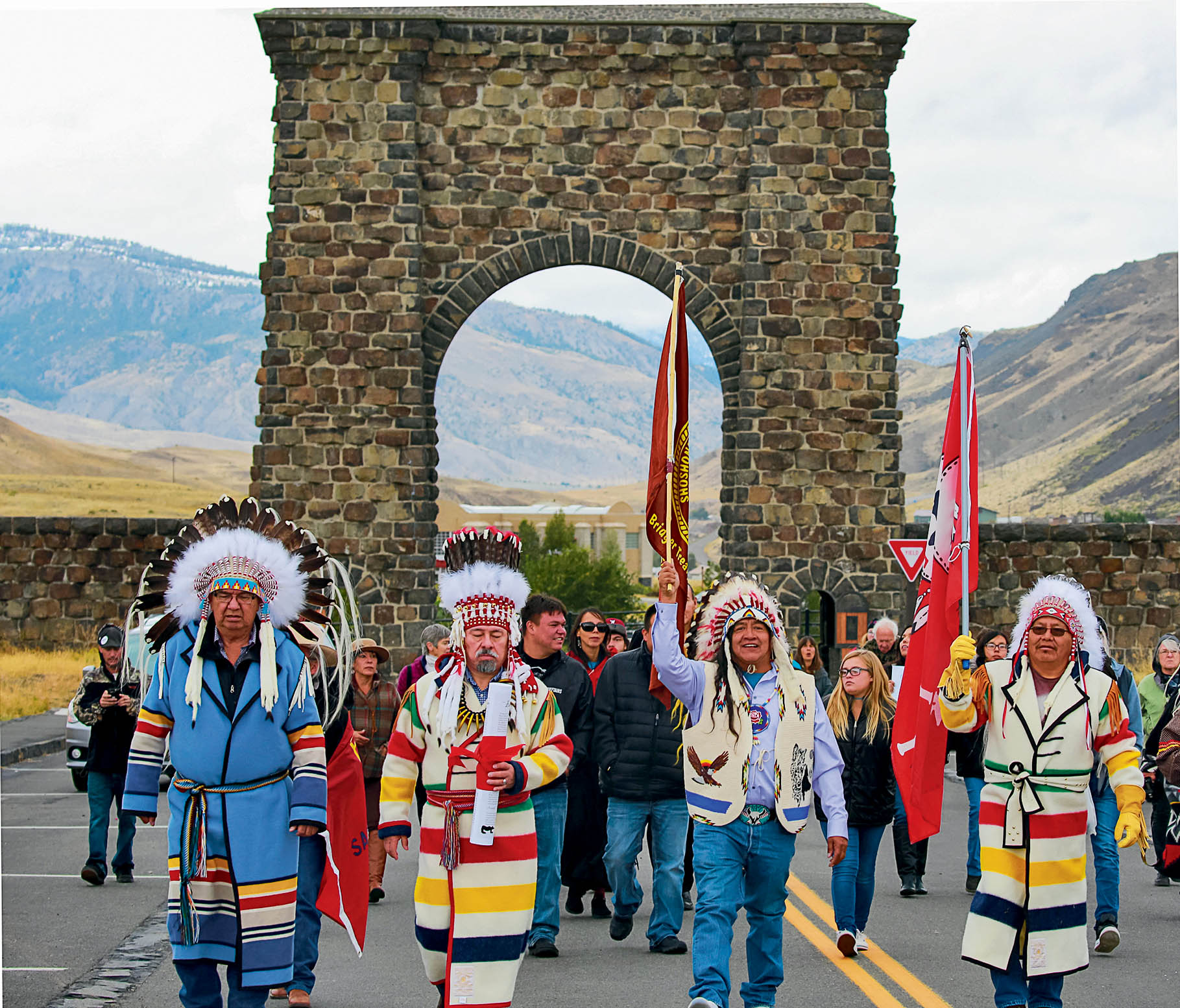 Members of several tribes with historical ties to the Yellowstone region assembled at the Roosevelt Arch at the northern entrance of Yellowstone National Park in the fall of 2017 to advocate for the renaming of park features that currently pay homage to people who participated in the massacre or subjugation of Native Americans. ©BRAD ORSTED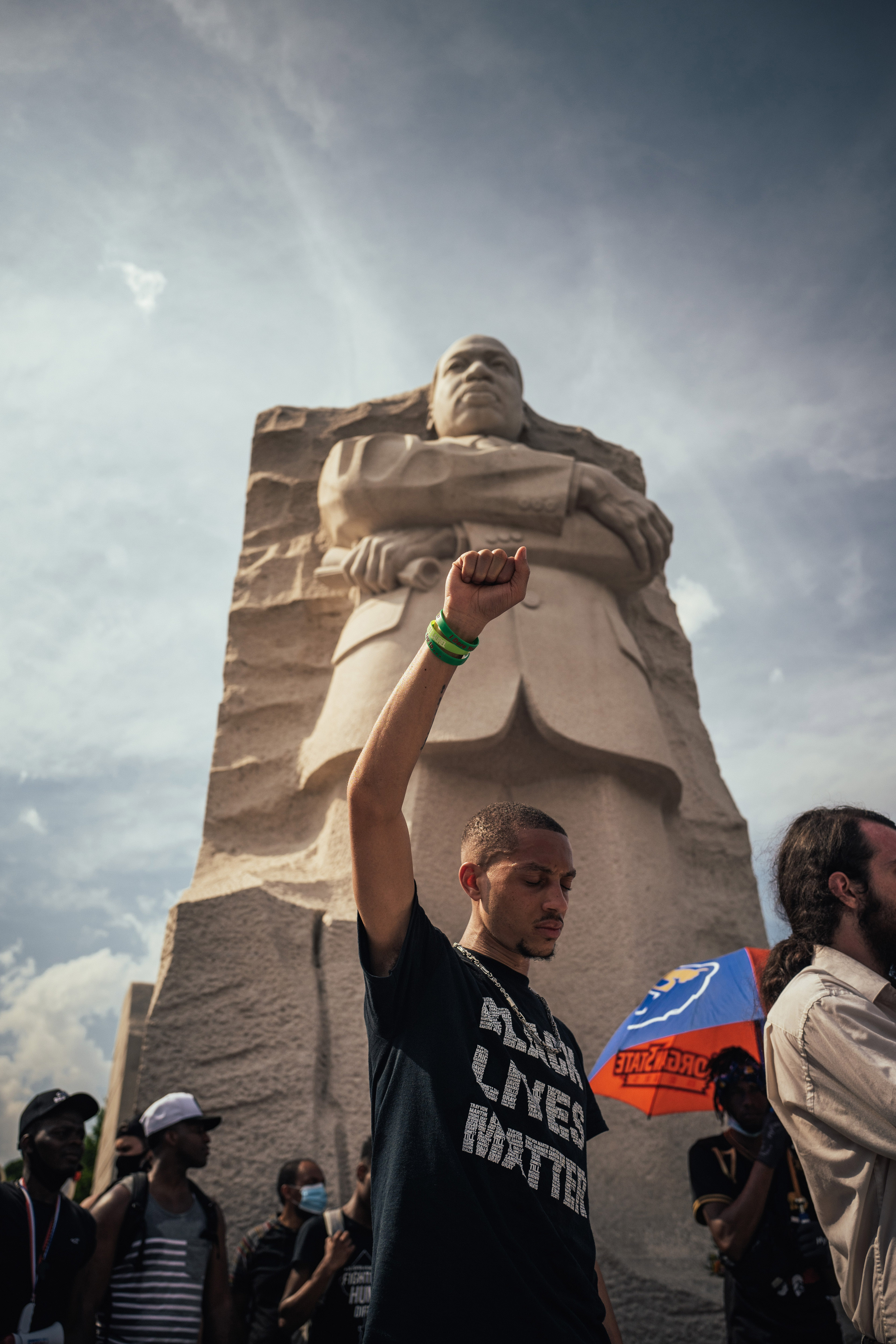 This summer, against the backdrop of a global pandemic, protesters calling for an end to police brutality and systemic racism demonstrated at national park sites in Washington, including the Martin Luther King, Jr. Memorial, the Lincoln Memorial, the National Mall and Lafayette Square. Similar rallies have taken place in cities across the country, making Black Lives Matter one of the largest movements in U.S. history. ©STEPHEN VOSS