© QT LUONG /TERRAGALLERIA.COM
Spring 2020
A National Park Is Born
White Sands National Monument becomes the country's 62nd national park. What will change?
QT Luong's specialty is photographing national parks with a large-format camera, and one of his points of pride is that he took pictures of Pinnacles National Park at dawn the day after it was designated seven years ago, making him the first person to photograph all 59 national parks.
He visited national parks No. 60 (Gateway Arch) and 61 (Indiana Dunes) just a few days after they were designated in 2018 and 2019, respectively, so when it looked like White Sands National Monument might be upgraded to national park status in December, Luong was determined to be there with his camera in hand.
Figuring out exactly when a new national park will be created can be a tricky affair, however. Both houses of Congress have to approve the move before the president signs the bill into law. The provision for the creation of White Sands National Park (and the exchange of a parcel of land between the military and the National Park Service) was included in a large defense spending bill. The day the Senate passed it, Luong flew from California to New Mexico and went on day hikes in the park while waiting for news.
"Each day I would come back to the visitor center and ask, 'Have you become a national park yet?'" he said.
The first couple of days, the answer was no, but on the afternoon of December 20, a ranger told Luong that President Donald Trump was likely to sign the bill that night. At 4:45 p.m. local time, Luong took a picture of the sun setting on White Sands National Monument. At 6:17 p.m., just minutes after the official signing occurred, he snapped a photograph of his campsite at White Sands National Park. Sixty-two national parks photographed. Mission accomplished.
"I should put a penny in a jar every time I say 'national monument.'"
Shortly after the law was signed, staff updated the park's website and Facebook page and ordered a new entrance sign. The legislation enacting the designation didn't provide for any additional funding, so park staff are carefully evaluating what else to update and when. To save costs, some "National Monument" trail signs might stay put until they need to be replaced. Superintendent Marie Frías Sauter said it might take about a year to revise brochures, maps and other materials. Sauter herself might need a little time to adjust. "I should put a penny in a jar every time I say 'national monument,'" she joked.
For many people, a national park is the most prestigious designation among the units of the National Park System. Some national parks were established as such outright, but many others were elevated from a lesser status. Campaigns for designation upgrades are typically spearheaded by a state's senators or representatives, and the main motivation is usually to raise the profile of a park to attract more tourists and boost the local economy. According to a recent study, the number of visits to eight national monuments increased by an average of 21% over a five-year period after these parks were redesignated as national parks. Kelly Carroll, a ranger at White Sands, said he expects the new name to resonate more both nationally and internationally. "There's just a larger awareness when you're a national park," he said.
NPCA throws its weight behind designation changes on a case-by-case basis. The bill that made White Sands a national park also included a number of provisions that justified NPCA's support, said NPCA Southwest Regional Director Ernie Atencio, who called White Sands a world-class landscape "worthy of the highest level of protection available." The White Sands National Park Establishment Act increases the size of the park by more than 4,800 acres and specifically mentions White Sands' fragile hydrological resources as one of the park's valued assets, which adds a small but important layer of protection.
Calls for giving White Sands national park status date back a century. In 1922, a bill was introduced to create an "All-Year National Park" in New Mexico that would have included the park's field of gypsum dunes — the largest in the world. (The current park also preserves rare footprints of prehistoric mammals and protects plants and animals that have adapted to this unique environment.) That bill failed, but in 1933 President Herbert Hoover used the power of the Antiquities Act to establish White Sands National Monument. The bill to make it a national park, which was introduced in 2018 by Sen. Martin Heinrich of New Mexico — and reintroduced successfully last year — garnered wide support from local communities.
Designation changes have occurred throughout the history of the Park Service. Few people would dispute that parks such as Grand Canyon, Olympic and Acadia National Parks, which started out as national monuments, deserve their national park label, but some status changes generate heated discussions, said Robbie Klisiewicz, the vice president of the National Park Travelers Club, a group of national park enthusiasts.
According to the Park Service's loose definition, a national park "contains a variety of resources and encompasses large land or water areas to help provide adequate protection of the resources." So when Jefferson National Expansion Memorial was renamed Gateway Arch National Park (a decision justified in part by a desire to increase the park's name recognition), the club's members took to the group's online forum to voice their discontent. "Someone please keep John Muir and Theodore Roosevelt from rolling over in their respective grave sites," wrote one commenter.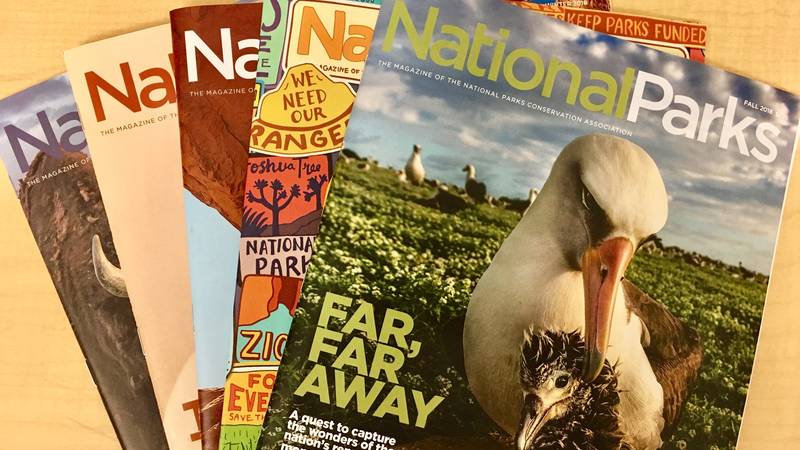 Subscribe to
You can read this and other stories about history, nature, culture, art, conservation, travel, science and more in National Parks magazine. Your tax-deductible membership donation of $25 or more entitles…
See more ›
Chris Seliga, who has visited 296 national park sites, is one of the club members who objected to the renaming of Gateway Arch. "You just cheapened what a national park is," he said. White Sands, on the other hand, is one of his favorite park sites, and he believes it is deserving of the upgrade. "Watching the sunrise in White Sands I think is magical," he said. "It gives me chills talking about it."
Luong, himself a member of the National Park Travelers Club, echoed Seliga's comments. He compared White Sands to Bryce Canyon National Park — "small park, very spectacular." But as much as he enjoyed his recent visit, he's dreading new potential national park designations — Bandelier National Monument and New River Gorge National River are among the contenders. Luong published a revised edition of his 2016 book of national park photographs, "Treasured Lands," in August to include Gateway Arch and Indiana Dunes, and is now at work on a third edition to incorporate White Sands. He said it would be nice to take a break.
"I'm hoping there won't be any new park for the next few years," he said, "because it creates all kinds of publishing problems."
About the author
Nicolas Brulliard

Senior Editor

Nicolas is a journalist and former geologist who joined NPCA in November 2015. He writes and edits online content for NPCA and serves as senior editor of National Parks magazine.