A group of private business leaders offered controversial recommendations for park campgrounds that go against the spirit and character of public lands.
Last month, a federal advisory committee submitted a series of controversial recommendations to the Department of the Interior that, if enacted, could create significant changes for some national park visitors. Among the many proposals are suggestions to privatize more campground operations, allow food trucks at national park sites, and prevent senior citizens from reserving campgrounds at a reduced rate during peak season.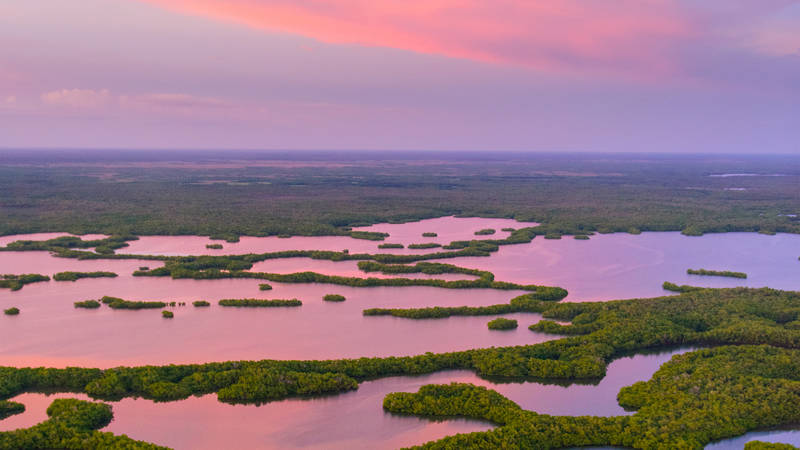 Magazine Article
We asked a handful of writers, activists, scholars and conservationists about their hopes, dreams and fears about the National Park System. Here's what they had to say. 
See more ›
The group issuing the recommendations, the Made in America Outdoor Advisory Committee, was made up of business leaders and lacked representation from park experts or employees, gateway community members, or representatives from conservation groups. Former Interior Secretary Ryan Zinke formed the committee in 2017, and Interior Department staff recently disbanded it.
NPCA is concerned that many of these proposals could price visitors out of parks and change the natural and historic character of park settings. These sites were founded on the principle of common public ownership and established for all people to enjoy. Making it more difficult for seniors and lower-income families to visit our national parks is unacceptable policy.
Concessionaires provide valuable services and have an important role to play at national parks, operating beloved restaurants and hotels such as the Jordan Pond House Restaurant at Acadia National Park and the Old Faithful Lodge at Yellowstone National Park. However, the National Park Service must continue to manage these private sector partnerships with policies that respect the public nature of our parks.
Camping is a popular and affordable way for visitors to experience national parks. More than 130 park sites have campgrounds where visitors can stay for a modest fee. While the fees to stay in national park campgrounds are small compared to many other lodging options, the money collected by the Park Service goes a long way toward helping fix and maintain campgrounds and other park facilities that are in need of repairs. If more campgrounds are run by concessionaires, less money will be invested back into the Park Service, which is already struggling on shoestring budgets with a backlog of nearly $12 billion in needed repairs.
While many visitors appreciate having ample amenities to choose from, NPCA wants to ensure that rustic experiences remain available and that affordable options continue to exist in our national parks. Local communities can continue to provide higher-priced experiences that boost small businesses while also providing visitors with additional services.
Stay On Top of News
Our email newsletter shares the latest on parks.
NPCA is open to a few of the committee's ideas, including expanding partnerships with veterans and youth service groups that work to rehabilitate parks and public lands, but we are deeply concerned with many of the proposals from the Made in America Advisory Committee.
NPCA urges Interior Department staff not to move forward on proposals that involve privatization without proper analysis and to consider public input and bring community stakeholders to the table before pursuing any ideas that would alter park campgrounds and the visitor experience. Any changes to campground services should be an opportunity to provide the public with better and easier access to the outdoors, especially groups that are traditionally underrepresented in our parks.
NPCA will continue to fight any egregious proposals that jeopardize our parks and harm the visitor experience.
About the author
Emily Douce

Deputy Vice President, Government Affairs

As the Deputy Vice President for Government Affairs, Emily Douce helps manage the department and advocates for additional funding for national parks, both through appropriations and supplementary sources.