Electric-assist bicycles have been growing in popularity for years. Here's why these vehicles could pose problems for some national parks.
E-bikes are the fastest-growing sector of the bicycle industry and pose safety concerns beyond those of traditional human-powered bicycles. Determining the safest ways to use e-bikes in national parks could become one of the largest management issues facing the National Park Service.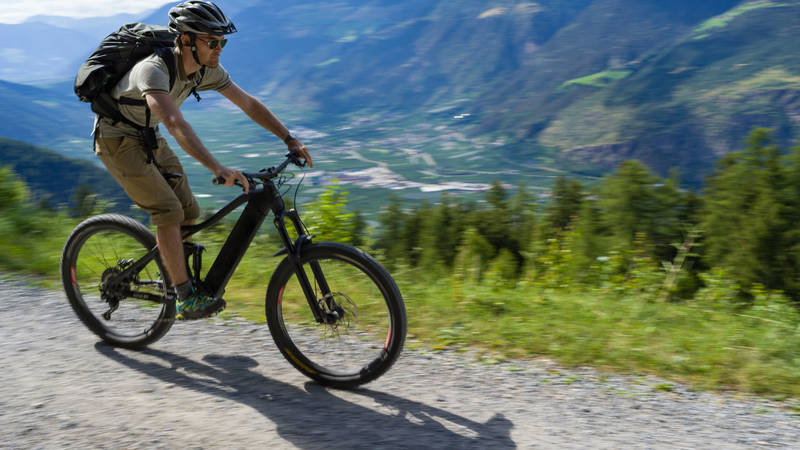 Press Release
Groups Fear Order Paves Way for Motorization of America's National Trails, Parks and Public Lands
See more ›
E-bikes have grown in popularity on roads in many urban national parks. National Park Service staff can be seen commuting to work on e-bikes from their homes in gateway communities. This is good to see as we all look to reduce the Park Service's carbon footprint.
At the same time, some national parks have specifically prohibited these vehicles on their trails, including Acadia National Park, where staff announced in June that e-bikes would be prohibited on the park's popular carriage roads — and that visitors violating the rule would be subject to hefty fines. Interior Secretary David Bernhardt could soon release long-awaited guidance on handling e-bike use at all the land management agencies under his purview, including the Park Service.
NPCA has serious concerns about the effects e-bikes could have on backcountry and protected areas, now and in the future.
What are e-bikes?
These vehicles, sometimes referred to as electric-assist bicycles or e-MTBs ("electric-assist mountain bikes"), have frames similar to traditional bicycles and use motors to power them, with or without the help of pedaling. There are three classes of e-bikes.
Class 1: A bicycle with a motor that engages only when the user is pedaling and operates up to a speed of 20 mph.
Class 2: A bicycle with a throttle-assisted motor that does not require pedaling and operates up to a speed of 20 mph.
Class 3: A bicycle with a motor that engages only when the user is pedaling and operates up to a speed of 28 mph.
By comparison, human walking speeds average around 3 mph (though this varies greatly and is often slower on rough or steep terrain).
E-bikes come in a variety of shapes and sizes, from models that resemble road bicycles with battery packs to much larger vehicles with heavy frames and thick tires that more closely resemble motorcycles.
How widespread are e-bikes?
The market research firm NPD Group found e-bikes were the fastest-growing category of U.S. bicycle sales, representing $144 million in sales last year, up 72% from 2017 and eight times higher than 2014. NPCA staff spoke with half a dozen bike shops near national parks with bicycle trails over the past month, and all reported anecdotally that they were already successfully renting e-bikes or were planning to begin carrying them due to increasing demand. Shops generally charge much higher rental fees for e-bikes, which helps to incentivize making them available to customers, who consistently pay these higher fees.
How does the Park Service currently manage e-bikes?
Few national parks have specific rules around e-bike use, although several, such as Arches and Canyonlands National Parks, specifically prohibit them on all trails.
Stay On Top of News
Our email newsletter shares the latest on parks.
The Park Service follows federally established rules on how to determine whether and where visitors can safely use different types of vehicles at park sites. Because e-bikes have motors and are not exclusively human-powered, they are classified as motorized vehicles. Motorized vehicles are not permitted on hiking trails, by presidential executive order, except for those trails that are designated for off-road vehicle use.
To designate a Park Service trail as appropriate for e-bikes and other kinds of motorized vehicles, a superintendent would need to evaluate the suitability of the trail and the costs involved, conduct an environmental assessment or environmental impact statement evaluating potential harm to the trail, allow a public comment period, and show that the use of the vehicle is appropriate using the agency's five criteria for "appropriate use":
Consistency with applicable laws, regulations and policies
Consistency with existing park plans for public use and resource management
The actual and potential effects on park resources and values
The total costs to the Park Service
Whether the public interest will be served
Superintendents use a similar process to determine whether off-road vehicles should be permitted on routes; the "appropriate use" evaluation is an additional step required for new recreation activities in parks. It is important to note that motorized use is only allowed on routes and areas in national recreation areas, national seashores, national lakeshores and national preserves."
Can visitors use e-bikes on park roads?
Visitors can use e-bikes on all paved roads, just like traditional bicycles, and on any national park trails that already allow off-road vehicles. E-bikes present a positive option for many people, enabling them to travel farther and see more of a given park than they might on human-powered bicycles alone. E-bike restrictions only apply to hiking and backcountry trails.
How are e-bikes different from electric wheelchairs? Shouldn't assistive devices be allowed on national park trails?
Assistive devices such as electric wheelchairs are an exception to the Park Service rule governing motorized vehicles on park trails — these devices are allowed, and should be allowed, on public trails. The key difference is that the Park Service defines assistive devices as mobility aids that can be used both indoors and outdoors, and e-bikes are exclusively for outdoor use. The speed, weight and shape of a device are major factors in determining whether it would damage its surroundings.
How could e-bike use affect backcountry and wilderness areas?
Allowing motorized vehicles into the backcountry could pose serious safety concerns and have irreversible effects, not just on current protected areas, but on future preservation efforts.
Motorized vehicles not only have the potential to endanger pedestrians, hit or scare wildlife, trample plants, and cause other immediate damage, these vehicles can also create trails through roadless areas, which could disqualify lands from receiving future wilderness protections. (The Wilderness Act specifies that lands must be "untrammeled" to receive a wilderness designation.)
What is NPCA's position on e-bikes?
More research is needed to determine where e-bikes can be used safely and what costs these vehicles could have for the Park Service. Continuing to evaluate these uses on a case-by-case basis allows park staff to remain actively involved in keeping visitors and parks safe.
Any Interior Department guidance on e-bikes must take Park Service management policies into account because they describe how to uphold the mission to conserve resources unimpaired for future generations, which is important for the long-term preservation of our iconic places. We want visitors to have great experiences in parks, which is why motorized uses have specific requirements that keep visitors safe and parks protected.
About the author
Kristen Brengel

Senior Vice President of Government Affairs

As the Senior Vice President of Government Affairs, Kristen Brengel leads staff on public lands conservation, natural and cultural resource issues, and park funding. Kristen is responsible for implementing our legislative strategies and working with the administration.