"This land was made for you and me," Woody Guthrie famously sang, and this is the week to prove him right. Acadia, Yosemite, the Grand Canyon, Gettysburg, Olympic, Rocky Mountain—all of these iconic places and hundreds more are all FREE to enter, now through April 28 as part of National Park Week.
This annual celebration serves as a kind of "open house" for all 84 million acres of the National Park System, encouraging visitors to get out and explore them. Many individual parks are hosting special events—including everything from a spring planting festival at Big South Fork to birding tours at Padre Island to history walks along the Mississippi River at Jean Lafitte. Some sites also have special junior ranger events this week, so if you have young nature lovers in your life, be on the lookout for some of these excellent programs near you.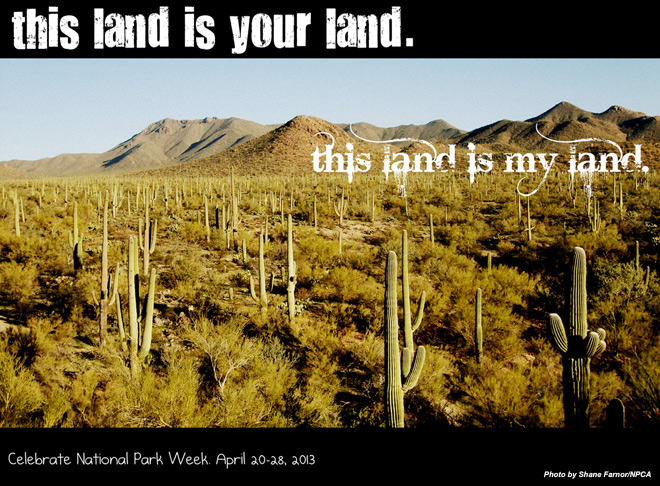 Of course, a national park trip is not just a classic way to get a great vacation for less money. It's also a chance to enrich ourselves as human beings. Environmental enthusiast and NPCA Board Member Audrey Peterman describes it this way:
Having the imprint of such monumental natural wonders on my spirit gives me perspective on how infinitesimal I am in the world, and yet, how important. I am part of everything. Though a small part, I am connected to everything. It allows me to take a step back from whatever challenges I'm experiencing. My demeanor is always centered in the knowledge that there's something so much bigger than myself.
How are you enjoying the parks this week? Take our poll or share your plans with us below! Still planning your next adventure? According to the National Park Service, every American is less than 100 miles from a national park site. See the official National Park Week website for more information.
Safe travels!
About the author
Jennifer Errick

Managing Editor of Online Communications

Jennifer co-produces NPCA's award-winning podcast, The Secret Lives of Parks, writes and edits a wide variety of online content, and manages NPCA's style guide.