A recent ruling by a federal judge to halt oil and gas drilling in the Arctic and Atlantic Oceans is the latest example of how the courts are slowing or reversing administration efforts to roll back policies and regulations that protect the environment.
President Trump began promoting the concept of "energy dominance" soon after taking office, and over the last two years his administration has repeatedly prioritized mining and oil and gas drilling on public lands over public and environmental health.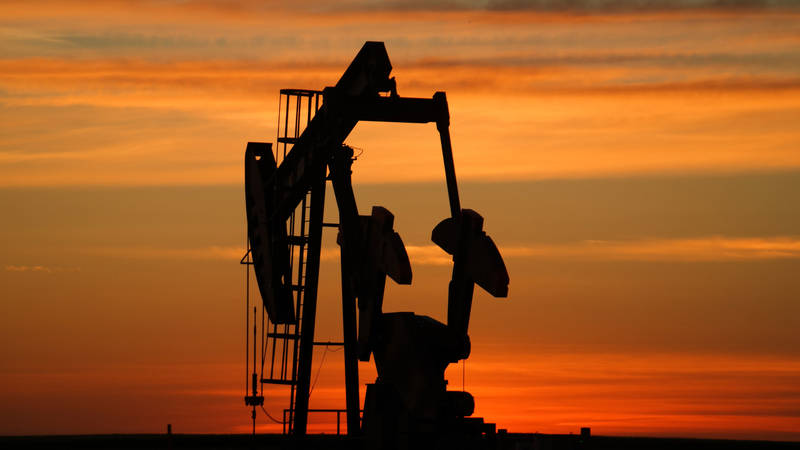 Blog Post
Secretary of the Interior Ryan Zinke may be on his way out, but proposals he advanced and regulations his agency dismantled during his tenure will have long-lasting impacts for…
See more ›
Federal agencies including the Department of the Interior and the Environmental Protection Agency have attempted to drastically roll back environmental rules and regulations, disregard sound science in their resource management practices, open huge swaths of public lands and waters to energy development, and reduce public involvement in how these federal lands are being drilled and mined. These reckless actions have put beloved national parks around the country at risk.
Fortunately, it turns out that much of this agenda is built on a shaky legal foundation. One after another, the courts are finding that the administration has overreached and disregarded the law in its pursuit of energy development at all costs. A decision last month to halt offshore drilling is the latest in a series of judicial victories by the conservation community to thwart these rollbacks and shows that bedrock environmental laws – and common sense – still work.
These judicial decisions are not limited to one federal agency or law. Across the board, this administration's policies are being struck down from a broad variety of angles based on their failure to comply with the law. Taken together, these four recent decisions demonstrate just how unbalanced and ill-conceived a "drill first" approach really is.
1. Companies can't drill just anywhere in the ocean.
League of Conservation Voters, et al. v. Donald Trump, et al.
Last month, a federal judge ruled that a Trump administration move to revoke a ban on offshore oil drilling in 128 million acres of the Arctic and Atlantic Oceans is illegal and an action only Congress can take. This ruling means that these federal waters are off-limits to oil and gas drilling (for now), restoring Obama-era protections to these marine environments. This ruling comes as the administration has been moving aggressively to open our coasts to seismic exploration, a precursor to energy development and potential new drilling. If the administration were to move forward as planned prior to the court decision, our 68 coastal national park sites and the almost $6 billion economy they support would be at risk from any potential oil spills.
2. Companies can't drill on sensitive public lands without considering the cost to the climate.
WildEarth Guardians, et al. v. Zinke, et al.
Just 10 days before the decision on offshore oil drilling, a separate federal judge blocked oil and gas drilling on 300,000 acres of land in Wyoming. because the Trump administration failed to consider the climate change effects of increased energy development. Climate change represents one of the most serious threats to national parks and all of our public lands and waters. This ruling clearly states that public lands, which are open to a wide variety of uses, can't be prioritized for oil and gas development without a more robust analysis of the cumulative climate change impacts from any leasing.
3. Companies can't carve up endangered species habitat without public input.
Western Watersheds Project, et al. v. Zinke, et al.
In September 2018, a federal court in Idaho halted Interior Department plans to lease land for oil and gas development in endangered sage grouse habitat on the grounds that the government had not provided for adequate public input into the leasing process. Administration officials had reduced public comment periods from 30 days to 10 days, leaving insufficient time for stakeholders and community members to provide input. The injunction delayed oil and gas lease sales on more than 1 million acres of land across six states, many of those acres near national parks. The administration has severely cut back public input opportunities for a wide array of oil and gas leasing decisions, and this judicial decision makes clear just how flawed that is. It points the way toward eventually restoring public participation in the process so we can ensure that parks and the critical wildlife habitat they provide are protected from inappropriate drilling.
4. Companies can't build pipelines wherever they want across national park lands.
Sierra Club v. U.S. Department of the Interior; Cowpasture River Preservation Association, et al. v. U.S. Forest Service, et al.
Two separate court cases have blocked Dominion Energy's plan to build the Atlantic Coast Pipeline across the Appalachian Trail and the Blue Ridge Parkway, in addition to two national forests. One case challenged a Park Service permit to grant a right-of-way for the pipeline; the agency has since voluntarily revoked the permit in response to the lawsuits. A separate decision revoked a U.S. Forest Service permit granting access to cross the Appalachian Trail. The court also denied Dominion a rehearing in the case, though the company may still appeal the ruling to the U.S. Supreme Court.
Stay On Top of News
Our email newsletter shares the latest on parks.
These rulings are positive developments in our work to keep our parks and public lands safe from poorly sited and inappropriate energy development — and they show that no company or person is above the law. They also clearly demonstrate that the administration's rush to prioritize the development of fossil fuels on our public lands no matter the cost is vulnerable from all sides.
When environmental violations require judicial intervention, cases can take years to resolve. NPCA will keep fighting, regardless of how long it may take, to protect our national parks and surrounding landscapes from the long-term consequences of the irresponsible and short-sighted "energy dominance" agenda.
Sponsored Content: Go Solar for Less
SunPower and NPCA are working together to conserve our natural resources while making it easier and more affordable for NPCA members and supporters to go solar. SunPower is offering a $500 mail-in rebate to NPCA members and supporters and will donate $500 to NPCA each time a member or supporter goes solar. Sign up for a free quote on the SunPower website.
About the author
Matthew Kirby

Senior Director, Energy and Landscape Conservation, Southwest

Matt has spent the last decade running campaigns to protect the public lands he loves. Currently he oversees NPCA's work to protect parks and the landscapes that surround them from energy development.