The longest government shutdown in U.S. history furloughed hundreds of thousands of federal employees, including National Park Service personnel, and left many of America's public lands ungated and largely unsupervised.
President Trump announced a short-term agreement on January 25 to reopen the federal government for three weeks, then on February 15, Congress and the president passed and signed an appropriations bill that will fund the government through the end of September.
This story reflects some of the concerns NPCA had during the partial government shutdown.
Are national parks open during the partial government shutdown?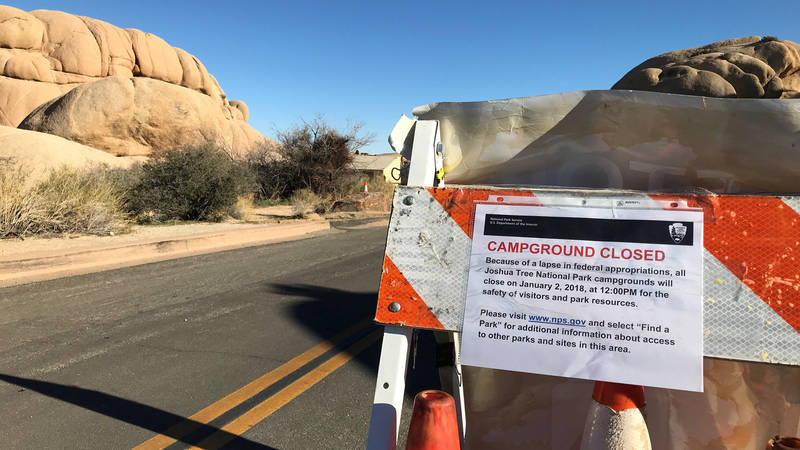 Press Release
The news of an agreement to fully reopen the federal government and put our 800,000 men and women back to work, and with pay, is welcome. 
See more ›
The Department of the Interior directed its staff, including National Park Service staff, to keep national parks as accessible as possible while still obeying the law. This means that approximately a third of our national park sites are completely closed, including places like presidential homes, museums and cultural sites with buildings that can be locked. Gates at many other park sites remain open, but few if any staff are on hand to protect visitors and park resources, and many visitor centers and restrooms remained locked and roads are closed due to weather.
In some cases, national parks have used supplemental funding from partner groups and state budgets to stay open, diverting resources from maintenance projects and park programs. In other cases, parks initially remained open and park superintendents later made decisions to close areas such as campgrounds and roads due to health and safety concerns from overflowing toilets, hazardous weather conditions and other dangers. In some parks, roads that are normally plowed remain impassable due to lack of maintenance, so the parks remain open but difficult to access. Park managers have a great deal of flexibility in deciding whether to close certain areas, and the effects of the shutdown differ from park to park.
Some parks that had initially remained open later closed due to public safety and resource protection concerns, although several, such as Sequoia and Kings Canyon National Parks, later reopened using funds from previously collected recreational fees, a move NPCA maintains is illegal (more details on our objections to this practice below). At Joshua Tree National Park, the situation has been especially severe. Vandalism, illegal camping and off-road vehicle use, and extensive trash and human waste led Superintendent David Smith to announce that he would close the park indefinitely, although a press statement from the National Park Service later reversed this decision and declared the park would stay open using previously collected fee revenue. Smith reported on January 8 that vandals had cut locks off of closed entrance gates, killed Joshua trees and driven vehicles illegally in closed parts of the park, creating new roads through pristine desert areas.
What are some of the major threats to people, wildlife and historic sites since the partial government shutdown began?
[[article 2100]]The Park Service has warned that staff shortages could lead to search-and-rescue delays at a time when some parks are experiencing inclement weather, making driving, hiking, boating and other activities more dangerous. Far fewer rangers are available in parks to educate visitors and monitor behavior, increasing the chances that people will be exposed to dangerous situations. In one case at Yosemite, a hiker died from a fall after chasing his dog on a trail near Nevada Fall. Had staff been on duty at the time of the incident, as is normally the case, rangers very likely would have prevented the visitor from taking his dog on the trail. The investigation into the hiker's death has been delayed and no press statement was issued, both due to staffing shortages. Other deaths have been reported at national park sites since the partial shutdown began, although there is no evidence at this time to suggest that illegal activity or reduced staffing due to the shutdown were factors.
Many national park sites are experiencing problems with human waste in open areas, along roads and at overflowing toilets, a serious concern for human health as well as wildlife health. Increased waste and litter; dog-walking, parking and camping in unpermitted areas; and the unauthorized use of drones have threatened wildlife and habitat in some parks. And because of the lack of park staff to educate visitors and supervise operations, visitors are driving, hiking, using off-road vehicles, parking and camping in areas where these activities are not permitted. Some visitors are getting into altercations over campsites and parking sites. These activities create unsafe conditions for people, wildlife, plants and park resources. Additionally, the lack of personnel increases the risk of vandalism to historically important sites.
The shutdown has also put a halt to significant long-term scientific research, including a 60-year study of wolves and moose at Isle Royale National Park, which recently led Park Service staff to reintroduce wolves to the park, as well as the longest continuous water quality study in a U.S. national park, which has monitored streams in the Shenandoah National Park watershed since 1979. Gaps in scientific data undermine the relevance, integrity and credibility of research that is used for a wide variety of management and policy purposes.
How is the partial government shutdown affecting parks financially?
NPCA estimates that the Park Service is losing $400,000 per day from entrance fee revenue. This revenue loss disproportionately harms some of the largest and most popular parks in the park system, such as the Grand Canyon, Shenandoah, Yellowstone, Yosemite and Zion, because these parks keep 80 percent of their entrance fees on site and depend on this revenue for their operating budgets. Additional shutdown costs include the opportunity cost of lost labor, the cost of postponing maintenance that can lead to further and more costly damage, and the cost of cleanup after the shutdown.
The Trump administration announced that it would use revenue from entrance, camping, parking and other national park fees to provide staffing and services at highly visited parks during the shutdown. Does NPCA support this strategy?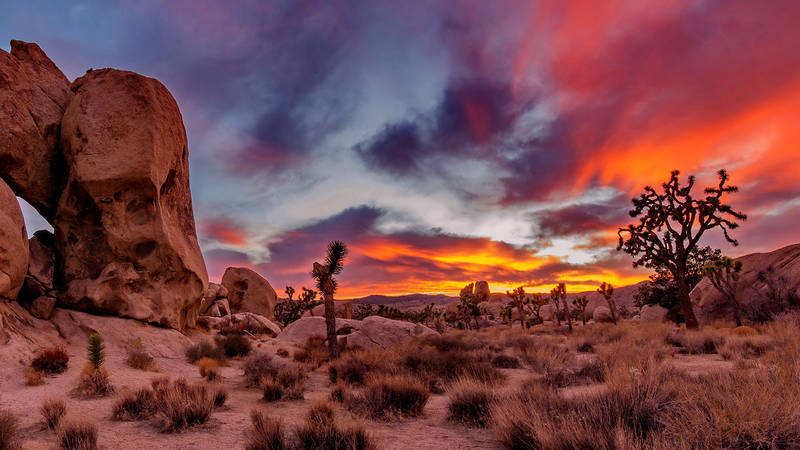 Press Release
Acting Interior Secretary Bernhardt is violating the law, and we implore the Inspector General to investigate this matter before our parks, visitors, local communities and wildlife suffer any longer.
See more ›
NPCA believes it is not only reckless to keep national parks open without adequate staffing, it endangers lives and is illegal, violating at least four separate provisions of federal law. NPCA is partnering with Democracy Forward to demand that the Office of Inspector General of the Department of the Interior open an investigation into Acting Interior Superintendent David Bernhardt's decision to keep parks open using recreational fees. Read NPCA's full statement.
Parks sorely need fee money for planned maintenance and repair projects, visitor services, habitat rehabilitation, law enforcement, and other needs. To use fees that have already been collected to continue to keep some parks partially open and understaffed instead of working to pass bipartisan legislation that fully reopens the government amounts to a short-term solution that will worsen the parks' funding shortage without fixing the problem. NPCA is also extremely concerned that Acting Interior Secretary David Bernhardt is putting political pressure on superintendents to keep parks open at the expense of parks' long-term needs and protection.
How is the partial government shutdown affecting local communities and small businesses?
NPCA estimates that on an average day in January, 425,000 park visitors spend $20 million in nearby communities. In some cases, contractors that provide services such as cleaning and plowing are losing revenue. In other cases, privately run businesses in gateway communities such as restaurants, hotels and souvenir shops may still be open but experiencing lower revenue than normal.
How many employees are affected by the shutdown?
The Park Service employs approximately 20,000 people. During a shutdown, a small percentage of the total workforce must continue reporting to work as "essential staff." The rest are furloughed. During the January 2018 shutdown, just 3,298 essential staff were tasked with managing 80 million acres of national park lands.
NPCA estimates more than 16,000 Park Service employees are currently furloughed. On January 16, President Trump signed legislation authorizing back pay for furloughed federal employees, but employees will not receive this pay until after the shutdown ends, and federal employees are no longer receiving their normal paychecks. Thousands of contract employees and small business owners are also affected by park shutdowns and will not receive compensation for lost wages or lost business revenue.
Should parks close entirely during the shutdown?
NPCA does not want to see parks close, but it is reckless to operate parks without staff to oversee safety and operations, protect sensitive resources, and provide visitor services. If there are threats to visitors and parks, it is unfortunate but appropriate for park managers to close those parks or areas of parks. NPCA urges Congress and the administration to come to a budget agreement and fully reopen the federal government, including national parks.
Would NPCA recommend that people not visit national parks that are open during the shutdown?
We don't want to discourage people from visiting their public lands, but given current conditions, we recommend people consider waiting until parks are fully staffed and safe to visit. We urge those who do visit to make wise decisions, look out for their safety and the safety of others, practice leave-no-trace ethics, and use extreme caution to ensure their behaviors aren't harming park resources.
How can volunteers help clean up parks during the government shutdown?
Stay On Top of News
Our email newsletter shares the latest on parks.
While we appreciate that people want to help, there are major safety hazards and liability issues with volunteering at parks where park staff aren't present and safety measures aren't being properly followed. This is also not the public's burden to bear. It is the responsibility of the administration and Congress to fully fund the government and reopen our parks with adequate staff.
Once the shutdown ends, we anticipate that there will be numerous cleanup opportunities throughout the park system. Volunteers can contact their local friends groups at that time to find events. People can also follow NPCA on Twitter for park updates and cleanup opportunities once the shutdown is over.
In the meantime, some friends groups are offering other creative ways to help Park Service employees. For example, the Shenandoah National Park Trust is collecting packaged snacks for park staff working without pay and asking supporters to write notes of gratitude for furloughed staff to receive when they return to work. Contact your local friends group to see if you can support efforts like these during the shutdown.
When will national parks fully reopen?
The president needs to work with Congress to pass a spending bill for parks to fully reopen. The current budget impasse is part of a broader funding crisis facing parks, which suffer from years of underfunding and a $11.6 billion backlog of needed maintenance and repair projects. More than 330 million people visit these iconic and inspirational places annually, bringing tourism dollars to communities that depend on them. NPCA hopes for the sake of our federal workers and public lands that President Trump will work with Congress to pass bipartisan legislation that ends the shutdown and provides improved funding for our national parks and the people who care for them.
About the authors
Emily Douce

Deputy Vice President, Government Affairs

As the Deputy Vice President for Government Affairs, Emily Douce helps manage the department and advocates for additional funding for national parks, both through appropriations and supplementary sources.

John Garder

Senior Director of Budget & Appropriations, Government Affairs

John Garder is Senior Director of Budget & Appropriations at NPCA. He is a budget analyst and researcher who advocates for more adequate funding for national parks to diverse audiences, including Congress, the White House, and the Department of the Interior.