Teen advocate launches a new initiative to motivate youth to protect wild places, including the watershed that includes Voyageurs National Park.
I'm a high school senior living in Springfield, Illinois, and more than four years ago, at age 13, I was diagnosed with high-risk acute lymphoblastic leukemia. My particular cancer required a very long and aggressive course of treatment; in fact, I just recently finished my last dose of three and a half years of daily chemotherapy. Throughout my treatments, I've been working very hard with a singular vision: to permanently protect and preserve the Boundary Waters Canoe Area Wilderness. As I complete my fight with leukemia, I'm launching a national Kids For The Boundary Waters campaign.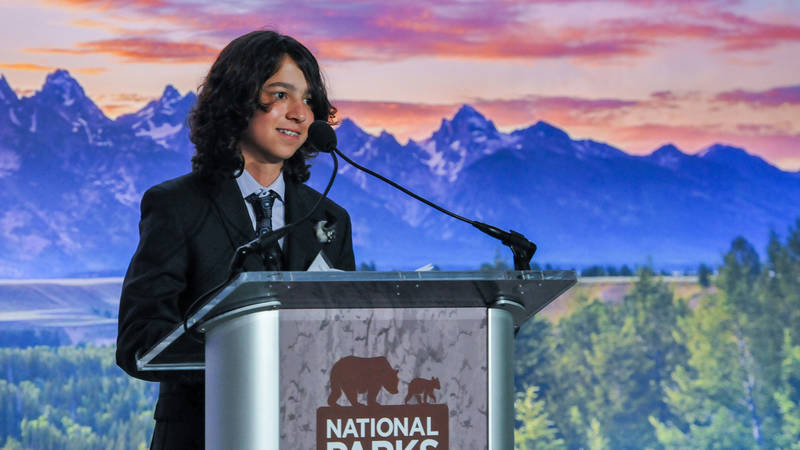 Blog Post
A teenage cancer survivor shares why he chose to "Make a Wish" for the Boundary Waters
See more ›
Not long after my diagnosis, the Make-A-Wish Foundation came to visit and offered me a wish. They talked to me about all the wishes they'd granted: trips, swimming pools, visits with famous people, even a horse and a muscle car. Although I had some immediate ideas — a trip to the North Pole sounded like a great plan — I knew that my favorite place in the world was under direct and dire threat, and it occurred to me that I could use my wish to try and protect the most important place I'd ever visited: the Boundary Waters Canoe Area Wilderness.
This wilderness area in northern Minnesota near Voyageurs National Park is 1.1 million acres of pristine water and unspoiled woods. It has a long history of environmental protection, dating back to 1909 when President Theodore Roosevelt, who loved it and understood its importance to America, established the Superior National Forest. I made my first trip into the Boundary Waters with my family more than a decade ago when I was barely 6 years old, and it remains among the most vivid of my memories: Paddling into the wilderness truly felt like coming home. That trip put a hunger in me for wild places, and my love for the Boundary Waters has grown with every trip, every year, in all seasons. My three little brothers love it (almost) as much as I do, and we have made friends in the area who are like family, many of whom have spent their lives protecting this wilderness.
It's for all of these reasons that on June 18, I stood in front of the Washington Monument in Washington, D.C., with the other members of the Kids For The Boundary Waters Board who are as fiercely dedicated to defending this wilderness as I am, and we announced our mission to carry on the fight to save the Boundary Waters.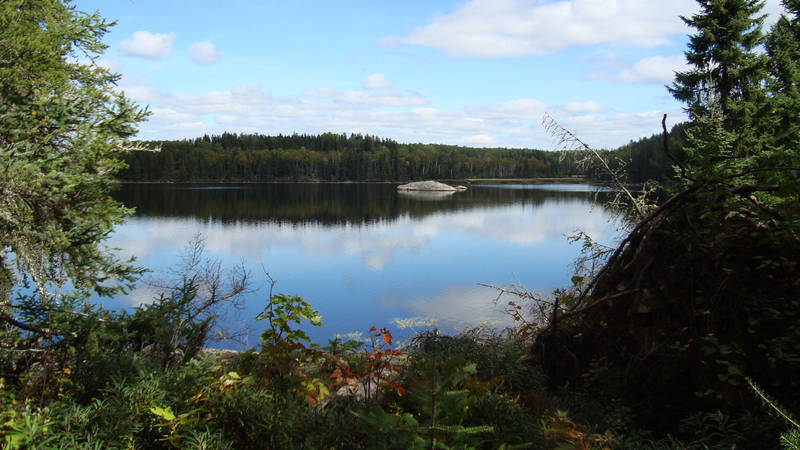 Fact Sheet
Recent mining proposals could pose a significant threat to this watershed. Even small amounts of contamination could harm the park's fish and wildlife.
See more ›
The immediate danger to the Boundary Waters, as well as Voyageurs, comes in the form of sulfide-ore copper mines that developers have proposed immediately on its border, upstream and within the watershed of these treasured places. Sulfide-ore copper mining is much more toxic than Minnesota's traditional taconite mining. It produces giant waste piles that, when exposed to air and water, leach sulfuric acid, heavy metals and sulfates. Sulfide-ore copper mines systemically pollute groundwater, rivers and lakes, and hard rock mining, most of which is sulfide-ore mining, contributes to more superfund sites than any other activity. It has, in fact, been deemed "America's most polluting industry" by the U.S. Environmental Protection Agency. In this proposed mine, the acidic pollution would flow directly into the Boundary Waters.
When I completed chemotherapy I started thinking, "What's next?" and it occurred to me that this fight is most especially about us kids who will be inheriting whatever mess gets left behind. This is our future — our water, our public lands, our resources, our health, our country — that is at stake.
Kids For The Boundary Waters will focus on honing a message of conservation and protection of the Boundary Waters and teaching kids how to advocate — how to write letters, make phone calls, follow up and make personal appeals during visits to Washington, D.C.
I was lucky when I started working on this issue at age 13 to have grown-ups around me who already knew how to do these things, arranged introductions and walked me through the process. Now, I want to do the same for every kid in America. We all have a huge stake in protecting this wilderness, and beyond that, in learning to effecitvely navigate the political system. The more engaged we become as teenagers, the more we understand our power and our ability to effect change, the more likely we are to stay engaged.
Though my campaign will focus on protecting the Boundary Waters, I believe that teaching kids about the process of advocacy will undoubtedly spill over into defending — and visiting! — other wild places as well. The Boundary Waters was a "gateway drug" for me, getting me hooked on camping, dogsledding, backpacking and adventuring to remote, wild places such as Svalbard and western Greenland. Wilderness adventures instill a hunger for more.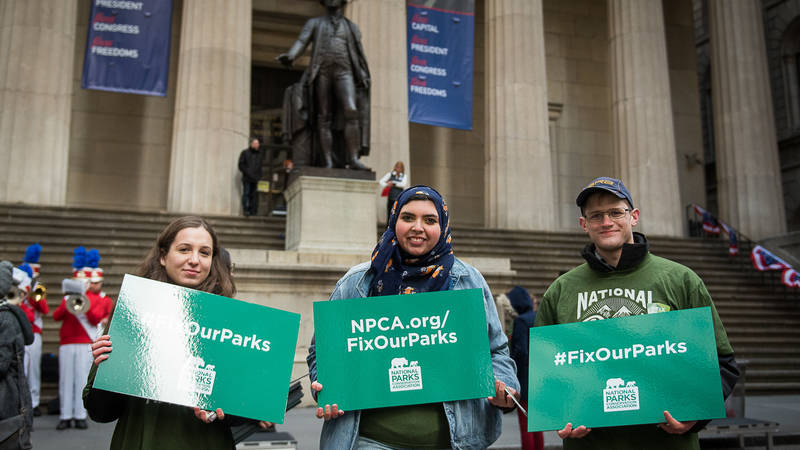 Resource
Want to be an advocate for parks, but don't know where to start?
See more ›
Living with cancer is no joke — it's hard in ways that are difficult to articulate, and it takes things from you that you have to fight very, very hard to reclaim. But cancer is also a surprisingly good teacher. It trains you to fight like hell for the things that matter. One thing I have learned for sure is that sometimes life only gives you one chance to get it done.  I think this is ours.  This is our one chance to defend our beautiful national parks and wilderness areas that give so much to so many of us.
Will you consider helping me? I believe with your support, we can recruit kids from all 50 states to participate in yearly D.C. visits, we can create materials that will help kids to efficiently and effectively lobby by phone and email, and we can reach thousands of young people across the United States with the message that their voices matter.
We are called to be guardians of sacred places, and now more than ever, we have to plant our feet, stand our ground and defend them.
Learn more on the Kids For The Boundary Waters website.
About the author
Joseph Goldstein

Joseph Goldstein is a student at Glenwood High School. He lives in Springfield, Illinois, with his parents, three brothers, three dogs, 10 cats, 12 sheep, and a variety of chickens, ducks and other farm critters. He plays the guitar and trombone (marginally) and skis and mountain bikes (awesomely). You can follow the Kids for the Boundary Waters campaign online at https://kidsfortheboundarywaters.org and on Facebook (https://www.facebook.com/kidsfortheboundarywaters/), Twitter (https://twitter.com/KidsForTheBWCA) and Instagram (https://www.instagram.com/kidsfortheboundarywaters/).