EmpowHER is inspiring the next generation of outdoor advocates.
"Reagan, you're a force of nature!" a young woman shouts to her friend from the shores of the Rio Grande river in Big Bend National Park in West Texas.
Fourteen-year-old Reagan is about to step into a kayak for the first time, and she's nervous. But with a community of young women behind her, encouraging her, she finally steps in. She and her team begin to paddle around Boquillas Canyon on the Rio Grande river. A smile beams across her face when she realizes this is actually kind of fun.
Last November, Reagan was one of 22 young women from Texas who participated in NPCA's EmpowHER for National Parks program. The program seeks to expose young women in high school to national parks and other outdoor experiences.
"We consistently found that those who were most engaged and hungriest were the young women who, in turn, became some of our most dedicated and passionate volunteers," said Cathleen Gallagher, NPCA associate director of foundation relations. "We realized that there was an opportunity to build and sustain the movement and really elevate our outreach to these young women who had begun connecting with NPCA and national parks."
With a $25,000 grant from REI's Force of Nature Fund, NPCA began piloting the EmpowHER program in San Antonio, Texas, last year and will expand to Los Angeles this month. Through outdoor experiences, the organization hopes to inspire young women to become advocates for public lands. Although the program is open to all young women, NPCA partners with community groups to reach those who may not have the means or the skills to experience the outdoors.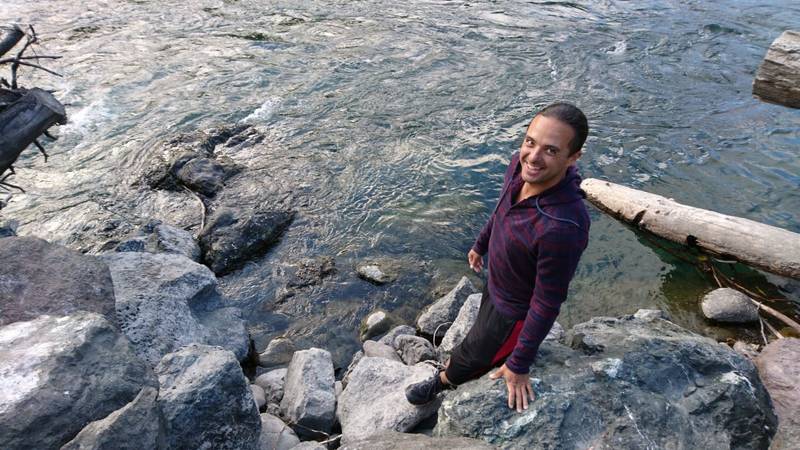 Blog Post
Meet the next generation of leaders protecting national parks and public lands
See more ›
Young women in the program not only learn valuable outdoor skills, but also lessons in leadership, community service and civic engagement. Activities range from classroom-style courses to overnight camping trips in national parks and other public lands. NPCA finds the outdoors serves as a powerful classroom.
"When you arrive on a bigger nature trip, there's a natural trepidation," said Dallas Kelley-Kerr, NPCA Texas centennial campaign manager. "There's fear of the unknown if you've never cooked a meal in the dark with a headlamp on or set up a tent before."
Kelley-Kerr and NPCA partners from across the country led the group of 22 young women, including Reagan, on their three-day excursion to Big Bend National Park.
"The outdoors are a great equalizer," Kelley-Kerr said. "Putting people in nature resets the barriers that they have to deal with every day. It turns the focus away from yourself and toward the community."
It's a sentiment echoed by Laura Torres, NPCA Los Angeles field representative. "A lot of the young people we work with didn't grow up camping," Torres said. "But there's a lot of interest, and they like the balance of being outdoors and having support. They walk away being more confident in the outdoors and seeing each other as a resource." Later this month, Torres will lead a group of 15 young women on an overnight trip in Santa Monica Mountains National Recreation Area.
Working together and challenging one another to try new activities, like paddling or learning to use a compass, instill a sense of teamwork that can be difficult to replicate elsewhere.
"You realize that you can't manage an entire base camp yourself. And by the end of the trip, everyone found their groove and realized how their individual skills worked toward the benefit of the whole group," Kelley-Kerr said.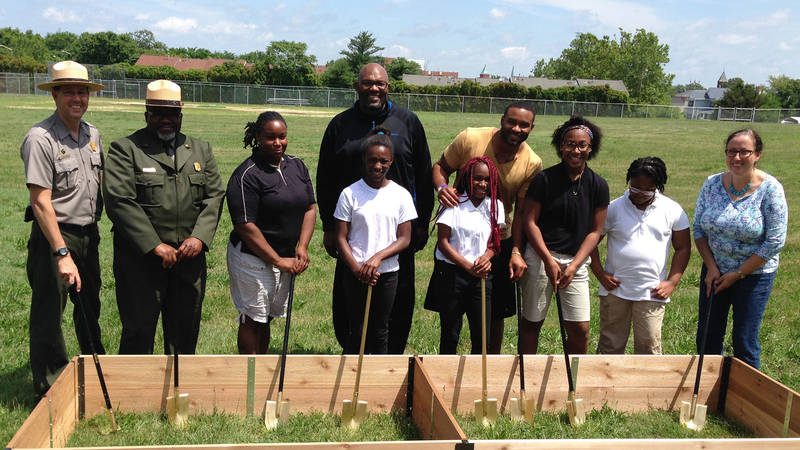 Blog Post
Young people benefit from time in nature, but it is up to adults to help get them outside. A new free pass for fourth graders can help
See more ›
Another key focus of EmpowHER: helping young women become advocates for public lands and national parks in their local communities. By equipping the next generation of leaders with the tools to engage and influence policymakers, NPCA can ensure its mission will be carried out for years to come. Participants also take part in Civic Voice Lessons, where they are tasked with developing an elevator pitch about why national parks and public lands are important to them. The idea is that they can share this pitch with their peers, families and even community leaders to inspire others to love and care for outdoor spaces.
On an EmpowHER service trip to the Big Thicket National Preserve in southeast Texas in January, Kelley-Kerr observed a group of high school freshmen and sophomores, who were quiet and shy as they shared their pitches with their peers. But over the course of the overnight trip, which was part of a larger initiative to plant 10,000 trees in the preserve, the young women refined their pitches and became more confident and comfortable speaking.
"There were members of the local congressional office planting alongside us," Kelley-Kerr said. "So, one of our young women was able to interact with the congressional office and deliver her elevator speech to them about preserving and protecting public lands."
Torres has often found that developing a pitch leads to further discussion about the benefits of the outdoors.
Stay On Top of News
Our email newsletter shares the latest on parks.
"We find that some young women are more interested in mental health and the benefit the outdoors can provide for those issues, or they're interested in social causes," Torres said. "And they're very interested in bringing others outdoors."
In addition to furthering engagement with the NPCA, EmpowHER program organizers hope young women in the program will go on to share their outdoor experiences with their community and ultimately inspire others to experience the outdoors. NPCA plans to expand the program to additional regions throughout the country.
Through the Force of Nature Fund, REI awarded $1 million in grants to 29 organizations that connect women and girls to the outdoors. Learn more about the recipients and the impact they're making. A version of this story originally appeared on REI's Co-op Journal.
About the author
Caitlin Goettler

Caitlin is a public affairs associate at REI. As a former Alaskan, her happy place is in the mountains or on the water, whether she's hiking, snowboarding or kayaking. Caitlin also has a passion for travel and experiencing new places — she has just as much excitement for the red rocks in Colorado and fall colors in New York as she does for the snow-capped mountains of the Pacific Northwest.