NPCA has been working to defend the public lands under miles of ocean. Here are some of the reasons these hard-to-see places are so special and need protection.
In the early 1900s, President Theodore Roosevelt sent 21 Marines to one of the oldest and most remote coral atolls on earth to defend some of its most sought-after residents: its birds.
Midway Atoll, a small ring-shaped coral reef and island, is just 2.4 square miles in size and sits in the middle of the Pacific Ocean at the very northern end of the Hawaiian archipelago. It has long served as a refuge for a variety of migratory birds, especially albatrosses, but also Bonin petrels, red-tailed tropicbirds, terns, shearwaters and other species. Roosevelt wanted to prevent hunters from slaughtering these animals for their feathers, which were a popular adornment in ladies' hats, and their eggs, whose albumen was used in the film industry at the time. Roosevelt was so moved by reports of birds being wantonly killed by the thousands that he designated the region as part of the first federally protected seabird reserve in 1909.
Because of Midway Atoll's strategic location between Asia and North America, it also served for decades as a military outpost. During World War II, the Battle of Midway resulted in a critical military victory for the United States, changing the course of the War in the Pacific.
More than a century since Roosevelt first took action, multiple presidents — Republicans and Democrats — have added conservation protections to the Northwestern Hawaiian Islands. In 2006, President George W. Bush preserved nearly 140,000 square miles of the ocean surrounding Midway Atoll, and in doing so, became the first president to ever designate a marine national monument using the Antiquities Act. President Barack Obama expanded the boundaries of this monument in 2016 to encompass more than 580,000 square miles. It is now the second-largest protected area in the world.
This marine monument, now known as Papahānaumokuākea, is one of the 27 national monuments the Department of the Interior reviewed as part of an arbitrary and illegitimate federal process that could strip some national monuments of their protections. NPCA supporters have been speaking out for months against any such changes to our public lands and waters. Collectively, advocates around the country have submitted more than 2.8 million public comments to Interior Secretary Ryan Zinke asking for these places to continue to be preserved. In response, Zinke said last week that he would recommend changes to "a handful" of monuments, but has yet to share any details.
One fact that struck me, however, is that the "hit list" of 27 monuments included all five of America's marine national monuments: places that contain incredible wonders and support vast webs of ocean life, but that are difficult for most people to see and experience … because they're underwater.
Report
The Antiquities Act of 1906 may be used to protect marine areas.
See more ›
Yet these places are extremely important not only to our national parks, but to the future of our planet. Oceans produce 50 percent of the world's oxygen. A billion people, including millions of Americans, rely on viable, healthy oceans for their food and livelihoods. And America's 88 coastal national parks are enormous tourist destinations that rely on thriving marine environments. In 2016, these parks attracted more than 96 million visitors and generated nearly $7 billion in economic benefits to local economies.
Unfortunately, our oceans are vulnerable to a multitude of serious problems, including overfishing, pollution, warming seas, coral bleaching and acidification, and marine conservation efforts lag far behind those on land. While protections exist for approximately 12 percent of global land area, less than 4 percent of our oceans receive any form of protection. Organizations such as the Marine Conservation Institute have called for protecting a minimum of 20 percent to maintain healthy oceans.
Since odds are you haven't been to Papahānaumokuākea or any of the other four marine monuments, here are a few more reasons why they are so special and necessary.
Marianas Trench Marine National Monument, located in the Western Pacific, is home to some of the deepest known points in the ocean. More people have explored the surface of the moon than reached the depths of this monument, which is deeper than Mount Everest is tall and more than 1,500 miles long. It preserves a plethora of marine assets, including submarine volcanoes, hydrothermal vents and one of the world's most diverse coral reef ecosystems, with threatened and endangered sea turtles, marine mammals, and approximately 1,000 species of fish. Ironically, the Department of the Interior applied for Marianas Trench to be designated as a UNESCO World Heritage Site for its rare tectonic and volcanic features the same month President Donald Trump issued his executive order triggering the monument review.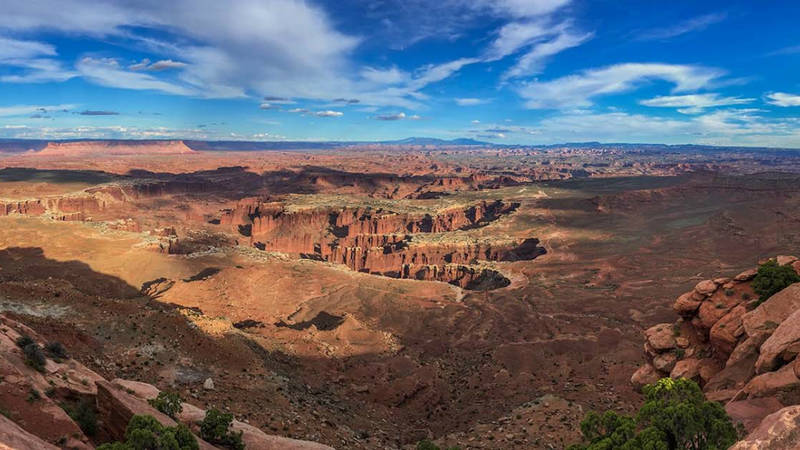 Press Release
Based on a news interview that Interior Secretary Ryan Zinke conducted today, he is recommending that several national monuments be reduced in size.
See more ›
Northeast Canyons and Seamounts Marine National Monument is the first and only marine national monument in the Atlantic Ocean and the smallest marine national monument. Its two designated areas were narrowly tailored to protect three underwater canyons deeper than the Grand Canyon and the only four seamounts (underwater mountains) found along the Atlantic Coast, which rise higher above the seafloor than all mountains east of the Rockies. These formations alter the ocean current and facilitate a process called upwelling. Through this process, winds push waters away from the ocean surface, and deeper, nutrient-rich water rises to replace the surface water, feeding the plankton that forms the basis of the entire ocean food chain. This monument supports the vibrant marine biodiversity of the Northeast, including cod, tuna, sea turtles, sharks, seabirds and endangered marine mammals, such as North Atlantic right whales.

Pacific Remote Islands Marine National Monument, located in the Central Pacific Ocean, is a collection of seven islands and atolls that President George W. Bush referred to as "the most widespread collection of marine- and terrestrial-life protected areas on the planet under a single country's jurisdiction," when he designated the site in 2009. Marine reserves such as this one that do not allow fishing are some of the most effective tools for improving ocean ecosystems and protecting threatened fish species and can increase the number, size and diversity of fish and other marine animals. Maintaining marine protections at the Pacific Remote Islands can help ensure robust, sustainable marine wildlife populations that not only benefit the monument waters, but the larger Pacific ecosystem and the national parks located there.
Stay On Top of News
Our email newsletter shares the latest on parks.
Rose Atoll Marine National Monument, located in American Samoa, is one of the most pristine atolls in the world and home to a vibrant coral reef ecosystem and numerous threatened and endangered species, including nesting sea turtles. Because it is so remote, numerous animals that are severely threatened elsewhere have been able to thrive here, including giant clams, humphead wrasse, large parrotfishes and whitetip sharks. Rose Atoll is also integral to the protection and preservation of the National Park of American Samoa, where the reefs are showing signs of overfishing. By contrast, large predators, such as sharks, barracuda, tuna, mahi-mahi and billfish, frequent Rose Atoll's waters, and the reefs are rich in biodiversity, increasing the number of species that migrate between islands and frequent the national park.

NPCA remains steadfastly committed to protecting all of our public lands — including the ones underwater that few of us will explore and that keep our oceans and marine wildlife safe.
About the author
Sarah Gaines Barmeyer

Deputy Vice President, Conservation Programs

Sarah Barmeyer is Deputy Vice President for NPCA's Conservation Programs where she coordinates priority initiatives for water restoration, landscape conservation, wildlife, and clean air.