The name of one Arizona park translates into English as "Dumb National Monument." How did a gorgeous place get such an unfortunate moniker? A long-time volunteer for the monument explains.
The Spanish-English dictionary is pretty clear about the meaning of tonto. As an adjective, it means silly or dumb; as a noun, it means fool or idiot. This means that for the past seven winters, I've been a volunteer at the Silly National Monument, which is surrounded by the Dumb National Forest, not far from Fool Creek in the Idiot Basin.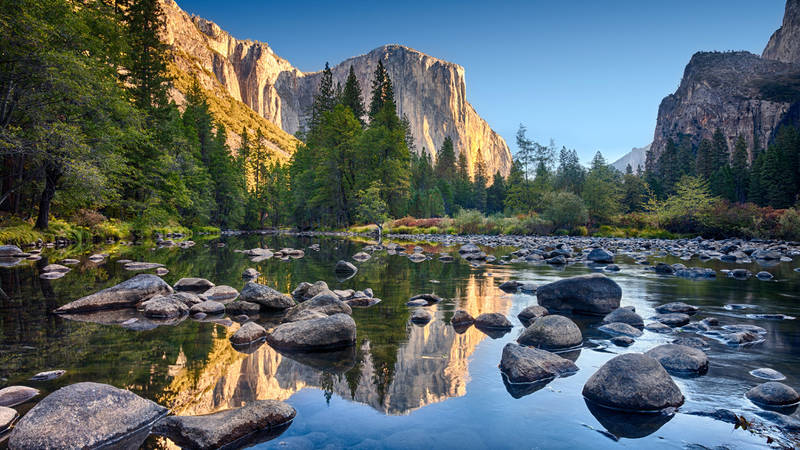 Blog Post
Tuzigoot. Great Egg Harbor. Yosemite. Who came up with these names? What do they mean? Sometimes they come from one person, sometimes a whole culture—but the stories behind these memorable…
See more ›
All of these place names in Arizona, including Tonto National Monument, are directly related to the branch of Western Apaches known as the Tonto Apaches. The rugged upland deserts, canyons and mountains roughly corresponding to today's Tonto National Forest were their homeland. Who were these people and how did they get such a name? As with most questions related to history and anthropology, there are no simple answers.
We can probably assume that they did not refer to themselves as tonto. The Rim Country Museum in Payson tells us that other Apaches may have called them tonto "because of their willingness to live near the white man." The Tonto National Forest website suggests that other Apaches may have thought of them as tonto because they settled in such a difficult place, you'd have to be crazy to live there.
Many scholars agree that the name Tonto derived from the Chiricahua name for Western Apaches — bini édiné — meaning "people without minds." This may have referred to the fact that they spoke a different dialect — in other words, they talked funny. Arizona historian Kathy Block suggests that the Tonto Apaches' close relationship with the Yavapai Indians influenced their language, and the resulting accent led other Western Apaches to call them foolish.
So this may be the best story we can piece together: The most isolated of the Apache bands were disconnected from their cousins by both geography and dialect. At least one other major band, the Chiricahua, thought these remote kinsmen were so strange that they had to be tonto. The name seemed fitting as far as early Spanish explorers were concerned, and the insulting word eventually stuck to an entire region of southern Arizona. And, yes, even to a character in radio, television and movies.
It's not unusual for visitors to Tonto National Monument to ask us about our strange name. We're not one of the better-known sites in the National Park System, and at only 1,120 acres, we're not one of the largest, either. But we've been around a long time, signed into monument status by Theodore Roosevelt back in 1907 to preserve two prehistoric cave dwellings, each roughly 700 years old. The stone and mud walls of the dwellings still stand two stories tall: pueblo structures built in naturally occurring alcoves high on the cliff walls. Archaeologists called the ancient builders "Salado," naming them after the nearby Rio Salado, Arizona's Salt River.
The upper cave is accessible by ranger-led tours, conducted four times each week during the busy winter season. The lower cave is open every day for any visitor willing to walk the steep half-mile trail. Consequently, rangers and volunteers like me spend time at the lower cave site, watching for safety issues and — mostly — answering questions.
Much of my volunteer work is trying to get visitors to think beyond the trail and the nice view. It's so easy for all of us to be stuck in the present. But up here on this cliff wall is a cave with the half-ruined remains of an old stone and mud pueblo. Who were these people? What were they thinking, living way up here?
One spring morning, I gathered 23 visiting eighth-graders and a couple of their teachers into the small museum in our visitor center. "How can we know about the lives of these ancient people if they left us no written records?" I asked them. Then I forged ahead: "We have their architecture. We have their artifacts — a fancy word for their stuff. And we also have the information that native people can share with us today."
These kids were from the San Carlos Reservation, and almost all of them were Apaches. Could 700-year-old pots and arrowheads spark any interest with this group of teenagers?
I continued: "Here in the dwelling we found a big jar that may have been used to carry water to the village and a circle of woven yucca fibers that a young woman would have used to cushion the jar when she was carrying it on her head. It's woven to be practical, but — this is the part that I like — it's also woven to be pretty. She had to walk up here each day with a jar of water, and she wanted to look good while she was at it."
Stay On Top of News
Our email newsletter shares the latest on parks.
I could see that look on their faces. They were connecting now. "People aren't so different, you know."
Every visitor's experience is unique. Some enjoy the views of canyon and desert. Others come with a wealth of knowledge about New World archaeology. A few find the whole thing difficult and irrelevant. Every day, I get a glimpse of all of those experiences.
But beyond that, I keep learning how deeply I can get to know this one small, beautiful place — and that feels anything but dumb.
About the author
Will Moore

National Park Volunteer

Before his retirement at the end of 2010, Will was on the staff of the Arizona Education Association. He is currently in his seventh winter season as a volunteer at Tonto National Monument, where he conducts tours to the Upper Cave Dwelling, works with the school outreach program and helps with weekly bird-watching tours. Volunteering in the park has instigated a number of off-season historical research and writing projects. He and his wife Jonelle have lived for 24 years in Mesa, Arizona.