7 things you might not know about Alaska's most famous national park, which celebrates its centennial this weekend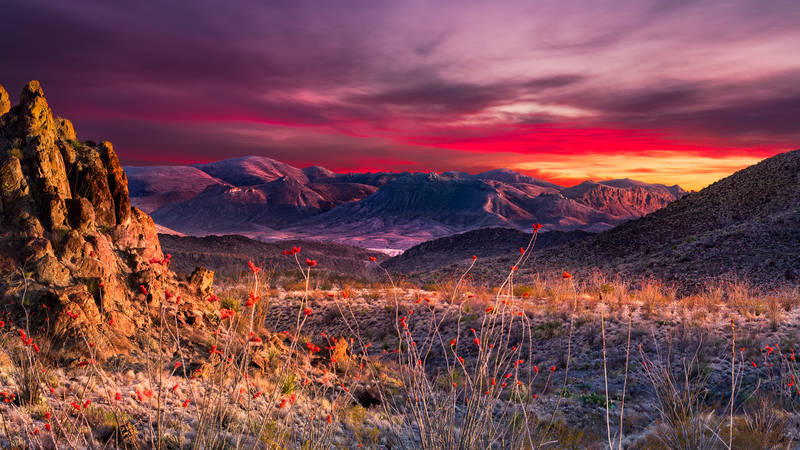 Blog Post
Last summer, we asked supporters which national park sites were at the top of your bucket lists. Thousands of you responded. Here are the 11 parks you most want to…
See more ›
This weekend, Denali National Park and Preserve celebrates a big milestone: 100 years since Congress designated it a national park. Much has changed since President Woodrow Wilson first signed the bill into law back in 1917, establishing what was then Mount McKinley National Park. The original park encompassed just over 2 million acres, roughly one-third the size of the park today, and did not include the entire mountain now known as Denali, the continent's tallest peak.
The park hasn't just grown in size over the last century — it's grown in popularity, too. In 1922, the first year the Park Service began keeping statistics, just seven people visited the park. In 2016, more than half a million made the trip. Denali was also, by far, the most popular park that NPCA supporters told us was at the top of their bucket lists during a survey of our readers last year.
Here are seven things you might not know about Alaska's most famous park.
1. Denali is the third-largest national park in the United States, after Wrangell St.-Elias and Gates of the Arctic (both of which are also in Alaska). The park and preserve together make up more than 6 million acres (9,492 square miles), which is larger than the size of New Hampshire.
2. The park's namesake mountain is the highest in North America, standing 20,320 feet above sea level. Denali's peak is obviously not as high as Mount Everest, which stands 29,029 feet above sea level, but it might seem taller to someone standing at the foot of the mountain because the plain near Denali is much lower than the Tibetan plateau surrounding Mount Everest.
3. Denali is the only national park with its own kennel, which is home to about 30 active sled dogs. During winter, rangers rely on these Alaskan huskies to carry them throughout vast areas of the park's wilderness to haul supplies, check on visitors, remove trash and perform other duties without the use of motorized vehicles. The kennel is open to visitors all year, and rangers offer daily sled dog demonstrations in summer, explaining how the dogs work together on sled teams. These popular Denali residents even have their own webcam (in summer and early fall) and a blog with periodic "pupdates."
4. No reptiles currently live in Denali, although "terrible lizards" once did. Students first discovered dinosaur tracks at the park in 2005, the first evidence of dinosaurs ever found in the Alaskan interior. Researchers have since discovered several other kinds of tracks, including those from carnivorous dinosaurs and duck-billed dinosaurs, as well as the earliest evidence of pterosaurs in Alaska (pterosaurs were flying Mesozoic-Era contemporaries of dinosaurs). Just last year, scientists discovered four small bone fragments, the first dinosaur fossils ever found at the park, giving researchers new clues into the creatures that inhabited the area 70 million years ago.
5. Only one species of amphibian lives in Denali, the small but mighty wood frog. These 1.4- to 3.25-inch animals freeze solid to survive the harsh winters. The frogs have chemicals in their bodies known as "cryoprotectants" that serve as natural antifreeze, protecting their cell structures from harm, even as their hearts stop beating and their lungs stop breathing for months at a time.
6. Denali's majestic and mountainous terrain was carved by the movement of glaciers over centuries. During past ice ages, the entire south-central region of Alaska was completely covered in ice. The park currently has hundreds of glaciers, which together cover about one million acres, roughly one-sixth of the park. Of these, the Kahiltna Glacier is the largest, measuring 44 miles in length. Kahiltna is also the site of a seasonal airstrip and a base camp for climbers.
Stay On Top of News
Our email newsletter shares the latest on parks.
7. The coldest temperature ever recorded at the park's headquarters was -54° F on February 5, 1999. The average minimum temperature is a comparably balmy -7° F.
This weekend, Denali's visitor center will be open for the first time ever in winter, with a full schedule of special events to celebrate the centennial. Learn more on the park's website.
About the author
Joan Frankevich

Former Program Manager

Joan was a Program Manager for the Alaska Regional Office. Since 1997, she has worked on topics in nearly every park in Alaska helping to ensure that wildlife is protected, visitor experience is enhanced and environmental laws are upheld.