© AARON MCCONOMY/COLAGENE.COM
Winter 2017
Wild West Josie
Did Josie Bassett Morris meet outlaw Butch Cassidy in a cabin that's now part of Dinosaur National Monument decades after his supposed death?
Almost a century ago, famed bank and train robbers Butch Cassidy and the Sundance Kid died in a shootout with army and police in a small southern Bolivia town. At least that's the version most commonly accepted and popularized by Hollywood. In the film, Cassidy, portrayed by Paul Newman, and his accomplice, played by Robert Redford, go out guns blazing, though the movie, which shows them crippled by bullet wounds, conveniently ends before their actual deaths.
But there's an alternative version of this story. In that one, decades after he was supposed to have died in Bolivia, Cassidy visited a small log cabin in what is now Dinosaur National Monument. There, he met Josie Bassett Morris, a longtime friend, love interest and a Wild West character in her own right. Morris had five husbands and divorced four of them — at a time when divorce was extremely rare, especially among the conservative Mormons of northern Utah and Colorado. She was suspected of murdering the fifth. A bootlegger and a poacher, she went to trial for allegedly stealing her neighbors' cattle.
Morris had known Cassidy and his "Wild Bunch" from the time they worked as cowhands on her parents' ranch in Browns Park, Colorado. As the story goes, when Cassidy, accompanied by fellow outlaw William Ellsworth "Elzy" Lay, approached Morris at a saloon in Wyoming more than a decade after Cassidy's presumed death, she had little doubt it was her old flame.
"Both, she said, were a little overweight, but she recognized them immediately, and they reminisced the whole night about old friends and old times," said Kerry Ross Boren, an author who began writing books and articles about the West as a young man and interviewed Morris in 1960, when he was 19 and she was 86.
Of course, it's impossible to know for sure that the meeting actually took place. Boren said he found Morris "very truthful" when he spoke to her 56 years ago, and that "she was never known to fabricate." The owner of a hotel where she was staying at the time also confirmed the account, he said, and both Morris' daughter-in-law and one of her old friends told Boren that Cassidy visited Morris at her cabin after that initial encounter. Still, no hard evidence remains, and by the time Morris allegedly reunited with Cassidy, he had attained the sort of legendary status that inspired fabricated tales and exaggerated accounts. Michael Rutter, author of the book "Wild Bunch Women" about the women who hung out with Cassidy's gang, compared Morris' purported meeting to an Elvis sighting. "You've got to take all of that with a grain of salt," he said.
Born in Rockport, Arkansas, in 1874, Morris moved to Browns Park three years later with her parents. Her father, Herb Bassett, was a Civil War veteran who believed in education, and her mother, Elizabeth, was a petite, headstrong woman who ran the family's ranch. And so Morris grew up both reading classics and performing "men's chores" on the ranch. "Her parents kind of raised her that way, not to go against authority and things like that, but they raised her to be a very strong person," said Dinosaur National Monument park ranger Barbara Tallman, who gives regular talks to visitors about Morris.
Browns Park was part of the Outlaw Trail, a string of remote hideouts in Wyoming, Colorado and Utah where fugitives went to escape the reach of the law. Cassidy, who loved to read, favored the Bassett ranch where he could take advantage of Herb's extensive library. The ranch had another appeal: Josie and her sister, Anne, were among the area's few eligible girls, Tallman said. Josie was about 15 when she first met Cassidy after a local horse race.
"I thought he was the most dashing and handsome man I had ever seen. I was such a young thing, and giddy as most teenagers are, and I looked upon Butch as my knight in shining armor," she told Boren in that 1960 interview. "But he was more interested in his horse than he was in me, and I remember being very put out by that. I went home after being snubbed by him and stamped my foot on the floor in frustration."
That didn't last. Morris recounted how she would later spend time with Cassidy in her parents' hay loft, where she "didn't let him get bored." Yet Cassidy wasn't the marrying kind, and Morris instead wed Jim MacKnight, with whom she had two sons. Two more husbands would follow. Then she married Emerson Wells, an alcoholic who often fought with her. One evening in 1913, Wells, feeling unwell, went to bed. The next morning, he was found dead, a small bottle with traces of poison next to him. The inquiry was short-lived. "She always said that if she really wanted to get rid of her husband she would just shoot him, because she was a very good shot," Tallman said.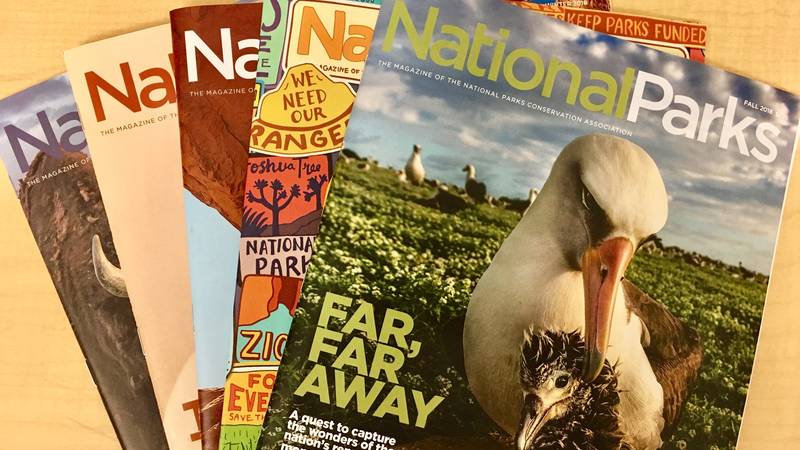 Subscribe to
You can read this and other stories about history, nature, culture, art, conservation, travel, science and more in National Parks magazine. Your tax-deductible membership donation of $25 or more entitles…
See more ›
Morris soon moved to a remote corner of northeastern Utah, where she built her own cabin and became a homesteader. There, she made apricot brandy — but didn't drink any — and hunted deer. She also was accused of supplementing her diet with meat from her neighbors' cows. Facing trial for cattle rustling, she eschewed her usual blue jeans in favor of a grandmotherly outfit. Asked by the judge if she had anything to say in her defense, she turned to the jury and asked, "Do I look like I could butcher anybody's cattle?" She was acquitted. Boren, who dug up that anecdote, was able to answer that very question years later, when he found the octogenarian lifting a freshly slaughtered cow as he came up to her cabin.
According to Morris' version of events, Cassidy moved around the country until he died as an old man in Johnnie, Nevada, in the mid-1940s. She herself made it to 90, when she died of complications from a broken hip. Her Utah cabin was incorporated a few years later into Dinosaur National Monument, where visitors can still find it today.
Morris and Cassidy's romance might have survived them. "It was a common rumor in Browns Park," Boren said, "that Crawford MacKnight, Josie's son, was actually Butch's child." Boren said Morris and Cassidy have plenty of living descendants, so in theory the rumor could be verified through DNA testing. "But it would be very difficult getting them to agree to be tested," he said. "These families are very closed." 
About the author
Nicolas Brulliard

Senior Editor

Nicolas is a journalist and former geologist who joined NPCA in November 2015. He writes and edits online content for NPCA and serves as senior editor of National Parks magazine.