Learn why this inspiring student is committed to being involved at Biscayne National Park.
Saige Mills Raymond is a youth leader and program assistant with Mahogany Youth, a Miami organization empowering kids to expand their possibilities through fishing and connecting with the outdoors. The 19-year-old is currently a sophomore at Florida International University. NPCA and Mahogany Youth partnered up to organize a trip with Saige and other teens to Biscayne National Park earlier this year as part of NPCA's Find Your Voice initiative. Participants had the opportunity to learn about a national park right in their backyard by camping overnight at Elliott Key, snorkeling, dissecting lionfish and learning outdoor skills to last a lifetime. I asked Saige about his experience.
Saige Mills Raymond and other volunteers enjoy a trip to Biscayne National Park earlier this year.
Q: What motivated you to want to experience Biscayne National Park?
Mahogany Youth plays a big role in my involvement. They invited me to participate in Civic Voice Lessons [advocacy skill-building workshops for emerging park advocates], which is how I was introduced to NPCA. By sponsoring outings, NPCA gives youth the opportunity to get involved with the park and to connect them with the outdoors in general.
Q: Is there anything that surprised you about this experience or the park?
I had never gone camping before, and being on a remote island like Elliot Key forces you to build a connection with nature around you. Kids can be materialistic, so it's cool to be in a place where you have no cell phone signal and can connect with nature. I enjoyed seeing kids enlightened by this experience and changing their relationship with nature.
There were also SO many mosquitos. They were resilient to bug spray, so we had to wear mosquito nets.
Q: What was your favorite part about camping overnight at Biscayne?
Snorkeling through the seagrasses, having amazing conversations with friends inside a tent while it was pouring rain, and being outside enjoying each other's company. The food was also really good. Jackie [Crucet, NPCA's Sun Coast outreach manager] brought an outdoor stove to the island and put together an amazing breakfast of beignets, eggs, tomatoes, cheese and fruit.
Q: Do you have a favorite national park? Why?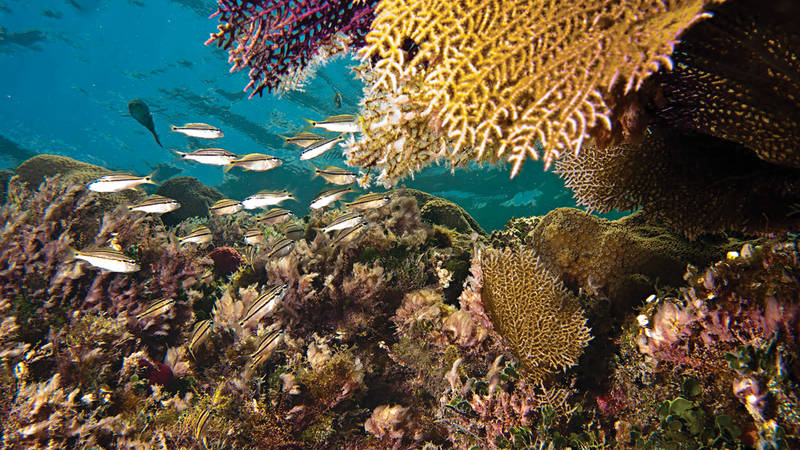 Park
Located just a few miles from the city of Miami, Biscayne is the largest marine park in the National Park System and preserves the diverse marine environment where the Atlantic…
See more ›
I have been to a few national parks because my mom loves to travel. But I would say Biscayne National Park is my favorite because it's in my city and is the largest marine national park, which makes it unique. I love any opportunity to get out on the water, so having Biscayne only a short drive from my house makes me feel
.
Q: What role does advocacy play in your life as a result of your involvement with NPCA?
Through NPCA, I've built a sense of social responsibility. Advocacy with NPCA has shown me that this country is crafted by those who fight to maintain what's important to them. I care for nature because I understand its importance to my well-being, and finding my voice with NPCA helps me advocate for what I believe is important.
Q: How would you encourage other young people to get out and experience national parks?
The national parks preserve these pieces of earth for us, and it's only right that young people go out and visit them. They are ours for everyone to enjoy. I suggest that they use the internet to find parks and resources to get outside. I found the parks because of Mahogany Youth and NPCA, but anyone can find the national parks. They are there and waiting.
Q: What national park are you hoping to visit next, and why?
I love following NPCA on Instagram and seeing breathtaking photos of all of the places I want to visit. I saw these amazing pictures of Channel Islands National Park, and now I want to get there.
About the author
Kristin Murphy

Former Outreach Fellow

Kristin Murphy was an Outreach Fellow for NPCA's Find Your Voice initiative empowering young people to protect national parks.