Spring 2012
A Rising Star
Could the Lone Star Coastal National Recreation Area become the country's next park unit?
The numbers are staggering: At 2:10 a.m. on September 13, 2008, Hurricane Ike struck Galveston, Texas, with sustained winds of 110 miles per hour and gusts up to 125 miles per hour. Radar images showed a storm nearly as big as the entire state, with an eye 46 miles wide. In spite of the heavy winds, most of the damage came from surge tide: Waves crashed over Galveston's 17-foot seawall, flooding the region and filling the county courthouse with six feet of water. More than 3 million people lost power. Conservative estimates peg the damage at more than $20 billion.
And it could have been worse. Swaths of undeveloped land along the coast served as a natural buffer against the storm surge, preventing even more severe flooding. Now NPCA and several local organizations are crafting a proposal that would add another layer of protection to many of those natural areas and bring the National Park Service to the region with its associated economic boost. And it wouldn't take one square inch of property away from private landowners in a state with a well-known reputation for independence.
ANTICIPATED IMPACT OF THE LONE STAR COASTAL NATIONAL RECREATION AREA
Year One:
500,000 annual visitors
$46 million in local revenues
1,200 local jobs
Year Ten:
1,500,000 annual visitors
$192 million in local revenues
5,260 local jobs
The proposed park unit, dubbed the Lone Star Coastal National Recreation Area, would extend along the coastal marshes and estuaries within the four counties of Brazoria, Chambers, Galveston, and Matagorda, along the Gulf Coast. National recreation areas, like Golden Gate in San Francisco and Gateway in New York, preserve significant historic resources and important natural areas while providing outdoor recreation for thousands of people. If the vision becomes a reality, the view from Google Maps won't look all that different than it does today: Various swaths of land would still be operated by the state, the feds, and private entities. Land owners would simply come together to set guidelines for further development on their own property and brand the region as a vacation destination with the added muscle of the Park Service arrowhead. At seven park units similar to the proposed Texas site, visitation grew an average of 565 percent in the first ten years of operation.
"These 130 miles of coastland just have so much potential," says Suzanne Dixon, director of NPCA's Texas regional office. "People from all around the world already come to the area to go birding at High Island. The area has excellent kayaking in the coastal marshes, two national wildlife refuges, oyster reefs, great fishing, Civil War-era shipwrecks—all the natural, cultural, architectural, and historical attractions that make it ideal for a national recreation area. Many people just don't know that it's here; a Park Service designation would change that."
So far, locals have offered tremendous support for the idea. One of those locals is Doug McLeod, a former state legislator and the chairman of the board for Galveston attraction Moody Gardens. McLeod grew up on Galveston Island and spent summers fishing at nearby Lake Como, an area now dominated by condominiums.
"I can't think of a better way to provide flood control to the region while producing so many recreational opportunities, all on a voluntary basis and at a much lower cost than building massive concrete dikes up and down the coast," says McLeod. "Know that I consider myself a voracious capitalist­—I don't want to stop all development along the coast—but this is a great idea and one that will bring plenty of visitors."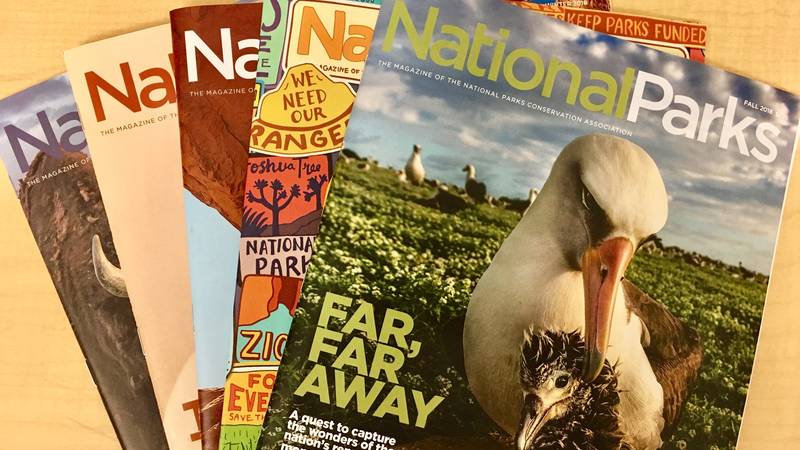 Subscribe to
You can read this and other stories about history, nature, culture, art, conservation, travel, science and more in National Parks magazine. Your tax-deductible membership donation of $25 or more entitles…
See more ›
Former Secretary of State James Baker, a native Texan, has said the recreation area would be a boon to the entire Houston-Galveston region; Baker and local business leader John Nau III have formed a steering committee to advance the effort. Local nonprofit Houston Wilderness is also putting its energies into the effort, promoting the vision throughout the region.
So what's next? Congress would need to ask the Park Service to conduct a detailed study of the recreational, cultural, and natural resources in the area, determine their national significance, and suggest how the area might be established and managed. Much of that research has already been conducted by the Severe Storm Prediction, Education and Evacuation from Disaster Center at Rice University, a fact that could expedite the process. Ultimately, a Texas congressional delegation would need to introduce a bill designating the recreation area, and Congress would need to approve the measure. The process could take a few years, but it's off to a great start.
"It's been incredible to hear from so many people in the region who want to make Lone Star Coastal National Recreation Area a reality," says Dixon. "Although one of its primary aims is to protect the upper Gulf Coast from storm surge, people seem to recognize the incredible resources that deserve protection in this region–along with the economic benefits that could result from increased visitation. Grassroots efforts like we're seeing now will help ensure these worthy sites are protected for future generations."