© JazzSign/Lebrecht Music & Arts/Corbis
After some tough times, a national park in the Big Easy is hitting some high notes.
Just like a small, undiscovered jazz band inviting a star trumpeter and virtuoso trombonist to the fold, New Orleans Jazz National Historical Park has recently added two new downtown venues. Finally, it seems, the park now has the chops to deliver on its singular mission—aptly in tune with exorcizing the ghosts of Hurricane Katrina—as the only unit in the National Park Service devoted to a form of music.
That music, of course, is jazz, which originated in the Crescent City soon after the turn of the 20th century from a mélange of musical styles that included gospel, ragtime, and blues. But until recently, it was the fledgling national park that was singing the blues. The backbeat: 1987—Congress designates jazz as a national treasure; 1994—New Orleans Jazz National Historical Park is authorized; 2000—the first notes sound at a French Quarter visitors center during weekly performances by interpretive rangers-slash-musicians and a Music for All Ages instructional program; 2005—Katrina strikes, dousing and delaying the park's expansion efforts, though a pair of self-guided, cell-phone audio walking tours debut in 2009.
"It's always haunted me that so many people have come to New Orleans and not known the park existed or that we have free concerts every Saturday," says guitar-playing interpretive ranger Matthew Hampsey. "We have put on some great programs the last 11 years, but we have been limited by our small staff and the space, which seats about 65 people. Now, with the re-opening of Perseverance Hall and the U.S. Mint, the national park is really starting to hit its stride."
Perseverance Hall No. 4, a Masonic Lodge built between 1819 and 1820, provides a more historic setting for the Park Service's Saturday morning musical instructional program and popular free afternoon performances by rangers and local musicians. In its heyday, the hall was frequented by "Creoles of Color" and known for the quality of music played in its 800-square-foot space. Five exhibits retrieved from Park Service storage tell the African, Caribbean, European, and American origins of jazz. Moreover, from this spot in Louis Armstrong Park, interpretive rangers can now point to nearby Congo Square, an important landmark in the city's Treme neighborhood.
"The Treme is one of the most significant African-American neighborhoods in the United States, dating to the Colonial period," says assistant superintendent Joseph Llewellyn. "Under French and Spanish law, slave owners were required to give their bonded servants one day off a week; they gathered there on Sundays in Congo Square to maintain their culture and have a trading marketplace and celebrate their music and dance."
New Orleans Jazz National Historical Park also plays a key role at the recently reopened U.S. Mint in the French Quarter. There, a $2 million Park Service centennial grant and $4 million in state funds are restoring and transforming the Katrina-ravaged landmark building, operated by the Louisiana State Museum, into what some are already calling Louisiana's Music Mecca. The inaugural attraction on the second-floor exhibition space, a 50th anniversary tribute to the city's legendary Preservation Hall, opened in November 2011 and is expected to run for at least a year. Alongside this exhibit the museum has begun displaying a preview of its larger jazz holdings, a vast collection of photographs, sheet music, films, and notably, the world's largest cache of instruments owned and played by jazz greats, including Louis Armstrong's first cornet and Sidney Bechet's soprano sax.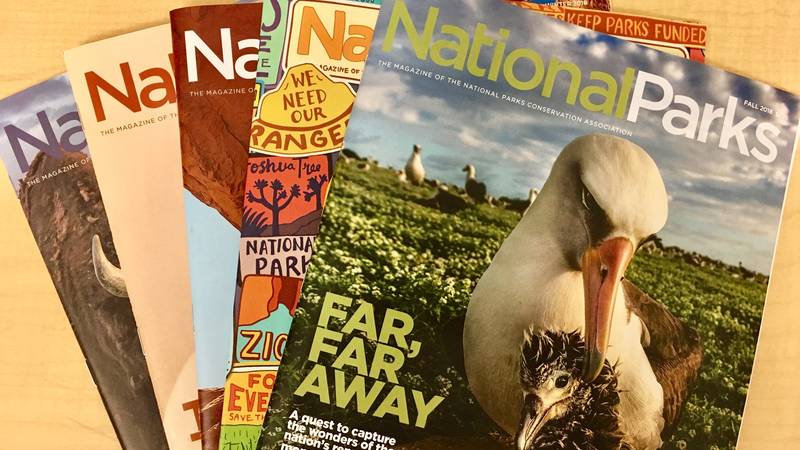 Subscribe to
You can read this and other stories about history, nature, culture, art, conservation, travel, science and more in National Parks magazine. Your tax-deductible membership donation of $25 or more entitles…
See more ›
One floor up, in a 4,000-square-foot performance space with seating for several hundred and a state-of-the art recording studio, the park has begun live musical offerings, supplementing ranger performances with more gigs by local musicians, hosting free concerts every day but Monday, and providing more of a symbiotic link to the city's unique local music scene in the clubs and on the street corners, even the very streets of New Orleans. Tulane University anthropology professor and folklorist Nick Spitzer calls the Park Service's emphasis on live jazz performances "just the right thing to do."
"In the world of cultural policy, there's an easy tendency to restore a building to an historic period, to [focus on the contents of the site itself]," says Spitzer, who moonlights as host of the radio program American Routes. "Here, we're dealing with intangible culture—not so much the famous home or arrowheads or Civil War artifacts, we're dealing with living musical performances."
"One of the first lessons from Katrina, I think," he continues, "was that in the absence of a strong city or federal direction and with the general focus on infrastructure, intangible cultures were the symbols of hope for people, why people wanted to return to the city and rebuild. I think everybody realized that without the neighborhoods and all the ritual festivals and social and club things that go on in New Orleans, you really don't have the kind of cultural wetlands that encourage the continuity of traditions."
About the author
John Grossmann

John Grossmann, co-author of One Square Inch of Silence, is a freelance writer in Mountain Lakes, New Jersey.