ILLUSTRATION BY DUNG HOANG
Summer 2013
Dress Rehearsal
An emergency at the Grand Canyon provides plenty of lessons for Park Service staff and other federal agencies.
As Christina Heupel opened the door of the ambulance at Yaki Point on the south rim of Grand Canyon National Park, she heard the screams. "I can't move my legs!" a voice called from behind a juniper tree. On the pavement, in wrecked cars, and scattered amid the trees and brush she saw bodies writhing. Heupel, a law-enforcement ranger from Chiricahua National Monument in southeastern Arizona, stepped into the chaos, looking for the worst cases. "Come help, please, over here," a man said. "Someone, please."
Soon Heupel was joined by several more colleagues. They worked as a litter team, loading the worst casualties onto stretchers and carrying them to a casualty collection point. "Don't leave me. Why aren't you helping me?" a man called out, his face streaked with fake blood.
The rangers had just flown up from Tucson aboard an Air Force C-130 transport plane as part of Angel Thunder, the world's largest search-and-rescue exercise, which engaged 2,000 participants from 23 countries and dozens of federal, state, and local law-enforcement and emergency-response agencies. For two weeks in April, teams responded to elaborate disaster and armed-conflict scenarios across Arizona, New Mexico, and southern California. In this part of the exercise, which involved about 80 rescuers, a giant earthquake had struck the Southwest. At the Grand Canyon, two cars and a bus had crashed into a group of sightseers, throwing people over the edge. With highways damaged, the National Park Service requested military assistance in flying more rangers from southern Arizona to help with the mass-casualty incident.
Paul Austin, Saguaro's head ranger, brought four rangers from Saguaro National Park and three from the Southeastern Arizona Group, comprising Chiricahua, Coronado National Memorial, and Fort Bowie National Historic Site. He had planned to bring twice as many rangers, including a high-angle technical rescue team, but the effort was scaled back by the budget sequester, which cut into travel funds and overtime. The sequester cancelled many military training exercises in 2013, but Angel Thunder survived the cuts in large part because of the planning and resources that had been devoted to it and the months of coordinating among federal, state, and local agencies and other countries.
The more than four dozen injured, played by Air Force and Army Reserve Officer Training Corps cadets from the University of Northern Arizona in Flagstaff, had been assigned injuries from fatal to minor. They wore torn-up, blood-spattered clothes and rubber wounds with bones sticking through the skin, and they performed their roles with enthusiasm. "Ohhh," one wailed. "Constant pain!"
"Right now, we're looking for the people who aren't crying out," said Saguaro park ranger Steven Bolyard. "If you can cry, you can breathe." Under a tree they found their next casualty, who had been assigned a chest injury. He breathed in short, ragged, gasps and couldn't answer the rangers' questions, which made him a priority. They lifted him onto a stretcher and carried him 50 yards up the road to the triage area near several ambulances.
At the canyon rim, Kristine Simpson, a Saguaro ranger trained in technical rescue, worked a belay line as a climber from a Flagstaff, Arizona, search-and-rescue team rappelled down the slope to search for victims thrown over the edge. Nearby, a team of Air Force pararescuemen worked to stabilize a casualty on an outcropping 75 feet below.
All of this was a first for the Park Service. Air Force rescue crews have helped the agency during real-world incidents, but Grand Canyon had never teamed up with the military in a joint training exercise of this size. Brett Hartnett, the founder and director of Angel Thunder, had to reassure Park Service personnel that the military would be following park protocols, like airspace restrictions. "People thought we were going to drop paratroopers in the Grand Canyon and fly A-10 [attack jets] through there," says Hartnett, a retired Air Force helicopter rescue pilot and former Yellowstone Park ranger. "But we're following all the park rules."
Although the Park Service has jurisdiction inside the Grand Canyon, it wouldn't be able to handle a disaster this big alone. "We'd be totally overwhelmed," says Ken Phillips, branch chief of the Park Service's search-and-rescue operations. Grand Canyon runs two mass-casualty exercises a year, but nothing on this scale. Those might involve six victims; here that many were stranded on the slopes, with nearly 50 more in vehicles and scattered around the trees and brush.
Large-scale training scenarios help work out the kinks, like where to park all the emergency vehicles so that more crews can get in, ambulances can get out with casualties, and helicopters have plenty of room to land. And if rescuers have incompatible radio equipment or aren't on the same frequency, teams on the ground might not be able to relay critical information to helicopters. Austin recalled the 2008 evacuation of dozens of visitors and Native American residents at Havasupai in the Grand Canyon from floods caused by heavy rains and a breached dam. With the National Park Service, Arizona Department of Public Safety, and other local agencies involved, Austin said, "it took a little while to get the communications down."
The Park Service conducts thousands of actual searches and rescues a year, but the process can sometimes seem haphazard: Grab a guy who has done a few and put him in charge. "A lot of times we just have to wing it," Phillips said.
To make search and rescue safer and more efficient—32 rescuers have been killed during Park Service incidents since 1916—the Park Service has started the National Search-and-Rescue Academy. The twice-yearly, six-week school—a mix of classroom and field exercises—covers everything from swift-water rescue and remote emergency medical response, to search management and command-and-control for operations that might involve hundreds of people, uniformed and civilian, professional and volunteers. Based near Flagstaff, the academy is a joint project between the Park Service and the Department of Defense—the two agencies tasked with coordinating national-level search-and-rescue events, like the explosion of the Columbia space shuttle over Texas in 2003.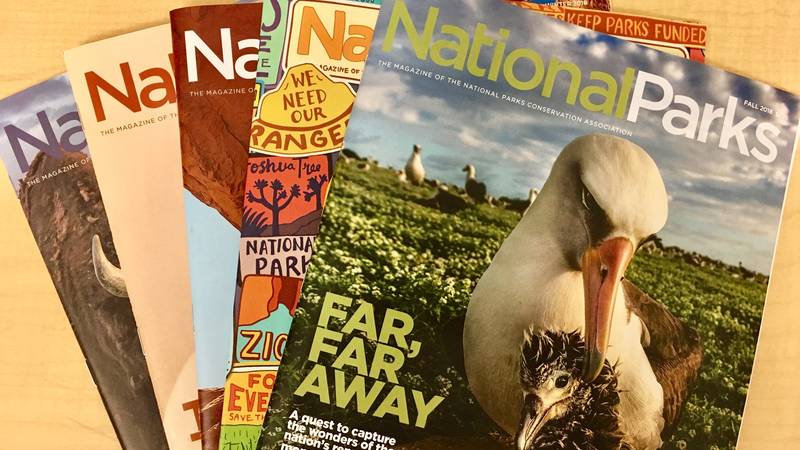 Subscribe to
You can read this and other stories about history, nature, culture, art, conservation, travel, science and more in National Parks magazine. Your tax-deductible membership donation of $25 or more entitles…
See more ›
With the academy, the Park Service hopes to quickly turn an entry-level ranger into a fully qualified search-and-rescue technician, something that might take a ranger six years with occasional, piecemeal classes, Phillips says. The academy held its first class last fall but cancelled the spring session because of the sequester, which cut into the travel and training budget of the Park Service and other agencies sending participants to the academy. Phillips said he expects the fall class to go ahead.
As with the Park Service's participation in Angel Thunder, rangers at the academy work with other agencies often mobilized for large-scale rescues, like Border Patrol and the Federal Bureau of Investigation, as well as state agencies. "We all need to be able to work together in such an environment of chaos," Phillips said.
Out on the Grand Canyon's south rim, the high-angle rescue teams brought up the final casualties from the rocky ledges below, and the last ambulances pulled away. The rangers from southern Arizona had spent the past several hours bouncing between jobs and taking directions from people normally outside their chain of command. With no more casualties to triage and carry to the ambulances, Christina Heupel, the Chiricahua ranger who had been with the first crew on the scene, now resumed her law-enforcement role and started the accident investigation. Paul Austin stood to the side and watched his rangers, pleased with the day's progress. Confronted with an actual disaster, they may feel less overwhelmed, better able to make fast, clear decisions. "They've seen something similar," he said. "Next time, their minds will go back to the training."