Two new national monuments celebrate American heroes forged during the nation's darkest times.
This March, as politicians bickered over federal budgets and Americans braced themselves for crippling cuts, President Obama designated five new national monuments that offered a glimmer of hope in challenging times. Two of the new National Park Service sites—Harriet Tubman Underground Railroad National Monument in Maryland and Charles Young Buffalo Soldiers National Monument in Ohio—will tell the stories of two African-American heroes who risked their lives to serve their country and lead other African Americans to a better life, be it via the Underground Railroad or a ranger post in Sequoia and Yosemite National Parks.
"We're finally putting these stories on the historical landscape in a way that no one can ignore," says Alan Spears, NPCA's legislative representative, who's been working for more than a decade to establish these sites. "When your story becomes part of America's National Park System, it's a sign that you have arrived, that your story is worthy of the attention of people who live in Hawaii, Maine, or any place in between. It's good to know that the names Harriet Tubman and Charles Young now move in those circles."
THE FIRST STATE
A third new Park Service designation, the First State National Monument, preserves an urban oasis along the Brandywine River in Delaware—the only state in the country lacking a Park Service site. This area served as home to a wide range of people over the centuries, from the Lenape tribe that lived in the river valley, to the Dutch, Swedish, and English settlers seeking a better life, to the soldiers who fought in the Revolutionary War. The New Castle Courthouse—the oldest surviving courthouse in the United States (pictured here)—set the stage for the prosecution of Delaware's most prominent stationmaster on the Underground Railroad, Thomas Garrett, and fellow abolitionist, John Hunn, both accused of violating the Fugitive Slave Act of 1793. Despite being fined thousands of dollars and losing his business and home, Garrett vowed in his testimony continue ushering slaves to freedom, regardless of the cost.
Most Americans know that Tubman ushered dozens of slaves to freedom; few realize that she also served as a nurse, a Union spy, and the first woman to guide an armed expedition in the Civil War. The new monument, located near her birthplace on Maryland's Eastern Shore, will help reveal the more complex and layered story of her life.
Charles Young Buffalo Soldiers National Monument—headquartered at the Ohio home where Young was raised, where movers and shakers like professor W.E.B. Du Bois and poet Paul Lawrence Dunbar gathered—reveals another chapter of African-American history, one that was largely missing in Park Service interpretation until now. "Our National Park System contains several sites that commemorate the history of the antebellum period, the American Civil War, and the modern Civil Rights movement," Spears says. "We have, however, practically nothing that examines the post-Reconstruction period when Jim Crow segregation and racial violence dominated the landscape. Examining Young's life will shed light on that critically understudied period."
Some argue that this is no time to be creating new parks, considering the sequester-related budget cuts being implemented across the park system. But the price tag on these new monuments is quite small, thanks to innovative partnerships and the fact that significant portions of the land were donated to the National Park Service.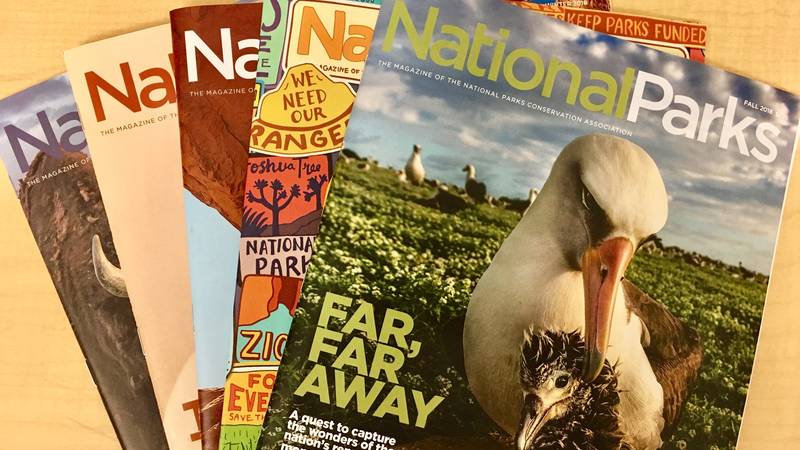 Subscribe to
You can read this and other stories about history, nature, culture, art, conservation, travel, science and more in National Parks magazine. Your tax-deductible membership donation of $25 or more entitles…
See more ›
Others take issue with President Obama's use of the Antiquities Act, which has empowered presidents of both parties to preserve existing federal lands as national monuments. "Critics would have you believe that this is an effort by big government to bypass the will of the people," Spears says. "But it's the people in these communities in Maryland and Ohio that have been driving this process for decades now; the President is simply honoring their efforts."
The new monuments will help tell a broader, more accurate story of America's past—but they're just a start. "Commemorating the African-American experience is important," Spears says, "but it's clear now that our history is no longer simply a case of black and white."
To add to those efforts, the Park Service is developing an Asian and Pacific Islander interpretive study that will identify sites worthy of the historic register and perhaps even the park system. And in April, the Interior Department released a report analyzing potential sites related to Latino history and culture. "For every Harriet Tubman and Martin Luther King, Jr., there was a Luisa Moreno (a social rights activist in the labor movement) or an Edward Roybal (a member of Congress who rallied local voters to fight discrimination)," Spears says. "We should know about and honor their contributions to this country, and the Latino Heritage Initiative is helping us make progress toward that goal."