Winter 2014
Winter Wonderland
After a 15-year battle to reduce the noise and pollution from snowmobiles, a happy ending in Yellowstone National Park.
Back in the 1990s, the West Entrance to Yellowstone National Park was shrouded in a thick, foggy haze generated by the crowd of snowmobiles waiting to enter the park every morning. Noise from hundreds of two-stroke engines reverberated along the 30-mile stretch past the Madison River, disturbing visitors to the geyser basin and countless bison and trumpeter swans that visitors would expect to see on their way to Old Faithful.
"When I arrived in Yellowstone in the winter of 1994, I was stunned at the cavalier and unlawful management of snowmobile use in the park," says Michael Finley, Yellowstone superintendent until 2001. "The Park Service was ignoring two Presidential Executive Orders and its own snowmobile regulations. The air quality was so atrocious it violated the Clean Air Act. It was depressing to watch the Wild West, undisciplined 'rodeo' of unguided and inexperienced snowmobile operators stampeding bison off of the roadways." According to Finley, the Park Service had found the enforcement of its own laws and regulations governing snowmobiles to be inconvenient to regional politics. As a result, Yellowstone wasn't being managed to protect air quality, visitor safety, and employee well-being or to protect wildlife and the visitor experience. "I had to do something to fix it," he says. "So I worked with our staff to start enforcing the laws and protecting park resources."
In 1998, the Park Service began its first of four major studies that would inform the management of snowmobile and snowcoach use in Yellowstone and Grand Teton National Parks, which are linked by the John D. Rockefeller, Jr. Memorial Parkway. With those findings in hand, Finley presented President Bill Clinton with a proposal that would reverse years of damage by phasing out snowmobiles in favor of snowcoaches—essentially vans with wide rubber treads in place of wheels. When George W. Bush took office, the administration quickly put that decision on hold.
The impact of noise and air pollution on park visitors wasn't the only issue on the table. There were wildlife impacts as well. "Scientists were telling us that the high level of snowmobile use was having a significant impact on park wildlife at a time when they have the least energy to deal with it," says Tim Stevens, director of NPCA's Northern Rockies Regional Office. "The noise and presence of snowmobiles often spook wildlife, forcing animals to run into the deep snow, expending energy they didn't have."
For all of those reasons, NPCA and its conservation allies sued the Park Service in the late 1990s to limit snowmobile access to the park—and launched a seesaw legal fight in which opposing judgments were issued every few years. For 15 years, conservation advocates were pitted against the snowmobile industry, and NPCA was engaged in the battle on all fronts, from the halls of Congress to the court of public opinion and the court of law. Many partners and allies joined NPCA in this effort, including attorney Bob Rosenbaum of Arnold & Porter, whose pro bono work helped shaped NPCA's legal tactics and ultimately laid the groundwork for the development of the final winter-use plan.
Along the way, the debate raised many interesting questions: Was the National Park Service going to live up to its conservation mandate and protect Yellowstone's visitors, air, and wildlife? What sort of precedent would that set for other parks facing resource damage? Is it possible to build a snowmobile that is truly clean and quiet? When the public overwhelmingly supports a decision to protect a national park like Yellowstone, will it be heard?
In October of 2013, the Park Service issued a new winter-use plan for the park and, remarkably, many of these questions have been answered. The new rules allow for snowmobiles and snowcoaches to visit the park at reasonable levels but require the quietest and cleanest-running machines made by the industry.
"This is a great improvement over the bad old days," says Stevens. "NPCA has always argued that the Park Service is responsible for maintaining the cleanest, quietest conditions possible with the fewest impacts on park wildlife while maintaining visitor access," says Stevens. "We believe this final plan hits the sweet spot."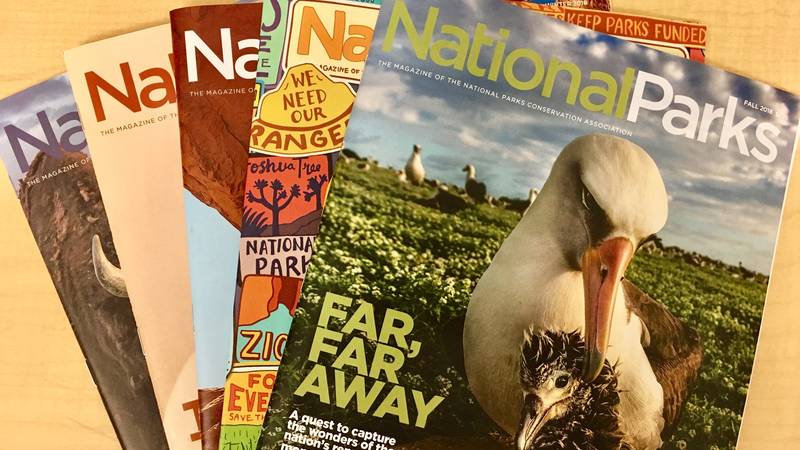 Subscribe to
You can read this and other stories about history, nature, culture, art, conservation, travel, science and more in National Parks magazine. Your tax-deductible membership donation of $25 or more entitles…
See more ›
As the Park Service gradually reduced the number of snowmobiles permitted in the park, there was an impact on some snowmobile rental businesses, but in their place, snowcoach services like Randy Roberson's business in West Yellowstone thrived. "The park has half the visitors it used to have in winter," says Roberson, "but they're all getting a much better experience."
Since 2009 the park has allowed up to 318 snowmobiles and 78 snowcoaches into the park each day. The new plan is more flexible. Rather than set a fixed daily limit, the rules allow for up to 110 daily "transportation events," of which no more than 50 can be snowmobile trips; each group can contain as many as 10 machines, but the seasonal average must remain below seven. Snowmobilers will still have largely unrestricted access to hundreds of miles of groomed trails in national forests surrounding Yellowstone, where there are no requirements related to group size or mandatory guides, and the speed limit is 45 mph (rather than 35 mph in the park).
"Yellowstone has come a long way in the last fifteen years," says Kristen Brengel, NPCA's legislative director, who has worked on the campaign for many years. "It was worth the blood, sweat, and tears to make sure America's first national park shifted from being the most poorly managed national park every winter to a leader in conservation practices. We are grateful for every park lover, scientist, wildlife biologist, attorney, park professional, newspaper, senator, and member of Congress who stood by Yellowstone and believed that we could do better."